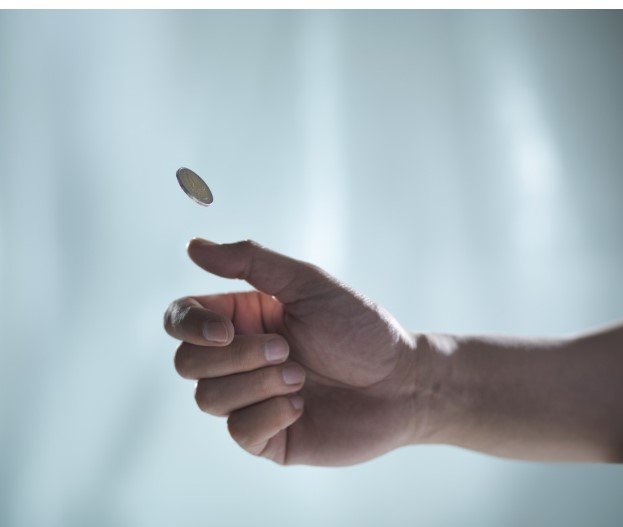 Three rookie starting pitchers (Bobby Miller, Emmet Sheehan, and Michael Grove), one bulk inning reliever (Gavin Stone), and a worn out bullpen.  What could possibly go wrong?
Did Dave Roberts make a mistake in letting Evan Phillips pitch in Sunday's blowout game in KC?  Probably.  Almonte did not pitch well in Sunday's loss, but it would have saved Phillips from not having to pitch.
I think Joe Davis (maybe it was Orel) who said that the Dodgers have now lost 22 times thus far in 2023 after leading late in the game. That is one more than all of 2022.  If that is not an indictment on the bullpen, I am not sure what would be.
But it really is not all of the bullpen's fault (or Roberts').  When your starting pitching cannot get through 5 innings, as has happened the last four games prior to last night's,  how can a team possibly have an effective bullpen at the end of a game when needing a shutdown performance.
July 4 – Sheehan 3.2
July 3 – Gonsolin 3.2
July 2 – Grove 4.0
July 1 – Urias 3.0
June 30 – Miller 5.2
That is four bullpen games in a row, after an over extended bullpen was needed at the beginning of the 5 game stretch.  How can a bullpen possibly survive much less strive in that situation?
Many were calling for a youth movement.  Okay, you have one.  They could be special in 2024.  However in 2023, there are going to be a lot of hiccups and short starts along the way.  That makes it especially difficult when the only pitcher you can count on to go 6 innings is on the IL himself, perhaps because he too has pitched too many innings thus far in the season.
I know that AF was counting on a second half help for the bullpen with Alex Reyes, JP Feyereisen, and Blake Treinen.  We now know that Reyes will not be available.  Should the Doctors have known before he was signed?  With what has happened to Dustin May, can anyone believe anything about the medical reports coming out for any of the LAD players?  Especially the pitchers?
I never expected May to be able to come back (and said so often). I now doubt that the Dodgers will see Feyereisen, Treinen, Buehler, or Lux, even though all say they will be available (or working towards being available) before the season ends.  Dustin potentially may have lost 6-7 weeks on 2024 because he waited on his surgery.  Just like Buehler may have lost September 2023 because he waited.  Just like Treinen lost most of 2023 because he waited.  I get it.  Surgery is not desirable in any situation.  I have been putting off knee surgeries (replacements?) for a while.
Since the goal is to win the World Series and not the NL West or a Wild Card slot, this pitching staff as constructed cannot win the WS.  Possible?  Of course it is.  Likely?  NO!!
Has the trade value for Michael Busch gone down?  Miguel Vargas?  Ryan Pepiot?  Gavin Stone?  Probably not, but it also has not increased in value as have a lot of younger MiLB players for other teams.
That being said, every Dodger pundit and blogger (save one) believes the Dodgers need starting pitching, relief pitching, and a RH bat (if one is available).  AF is far more apt to trade for rentals.  That is who he has been.  I know I have forgotten someone, but I believe Trea Turner is the only non-rental MLB player acquired in an AF deadline trade.
I think Emmet Sheehan and Bobby Miller are untradable this year. But what about:
Michael Grove, Ryan Pepiot, Gavin Stone, Nick Frasso, Nick Nastrini, Landon Knack, River Ryan, Kyle Hurt, Peter Heubeck, or Kendall Williams.  Ben Casparius was rising until his last outing, but he too could draw some interest.  That is 11 RHP and 9 are now or were in the top 30 at some point this season.  Only Williams and Casparius are not top 30 LAD prospects.  Only Kendall Williams is below AA, and he should not be.  How about LHP prospects, Ronan Kopp, Justin Wrobleski, or Maddux Bruns.  Do not sleep on LHP Moises Brito who is dominating at DSL.  He came with Nick Frasso in the Mitch White trade last year.  I hope Brito gets a call to ACL before the season is over.  It might be fun to see what he can do in the US.
That also does not take into consideration two prospects who unfortunately had TJ surgery last year, but should be considered real prospects…RHP Carlos Duran (turns 22 in July) and RHP Edgardo Henriquez (just turned 21 on June 24).  Probably more relief than starters, but then how many true starters are we talking about in the system.  Even Bobby Miller is considered to have huge relief risk.
On thing is for certain.  The Dodgers cannot use them all.  Pick the ones that are more than likely untouchable, and package the others.  There are several pitchers at RC, or the ACL and DSL level that will become prospects in their place.
The same is true for catchers:  Hunter Feduccia, Diego Cartaya, Dalton Rushing, Carson Taylor, Jesus Galiz, Yeiner Fernandez, Thayron Liranzo, Victor Rodrigues, Angel Diaz…  The last two show some real promise in DSL.
AF is far more astute at judging talent than AJ Preller.  He does not have to gut the farm system to bring in MLB pitchers and players.