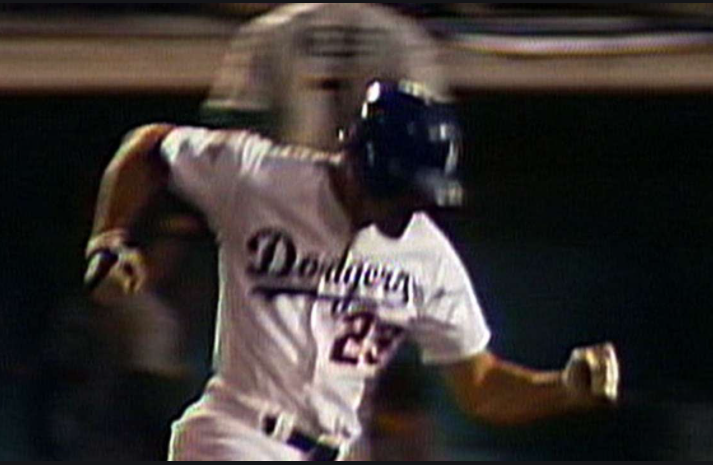 I think a light bulb went off for Dave Roberts. A reporter actually asked a question other than…"what are the emotions you are feeling right now?"  Heavy hitting standard question that fits every situation.
Reporter:
"I think one thing that served you guys well, you have a lot of guys that are even keeled. I know Mookie on the elimination day was like it's another type of game type thing. But in October, do you kind of need to have that NFL Sunday type of mindset? Would something like that help?"
Roberts:
"I think there's some truth to that. As a manager, you never want to say that somebody wants it more than you because I think that speaks to the preparation part of it, the mental part of it.
 But I will say that you look at that dugout versus our dugout, there was more intensity there. And so not asking guys to be outside of who they are. But that sense of the ultimate sense of urgency each pitch, I think that we're going to make sure that that's noted, because I do think the retrospect, the postmortem, kind of looking at it, I sensed it. I sensed it. So that part of it, I think that I've got to certainly take ownership of for sure."
Question:
"Was that a need this winter to maybe go out find that type of guy?"
Roberts:
"I think that's more — not necessarily, I think the personnel was there. I think it's more of bringing that message to light and that's my job."
The reporter called out Mookie by name.  Cody Bellinger, Gavin Lux, CT3, Austin Barnes, Will Smith, Trea Turner, Freddie Freeman, Tyler Anderson.  Prior years…Corey Seager. Need I keep going.  The team is made up from these types of personalities.  Stoic, non-plussed, and yes even keeled.  They appear to take the sport of baseball as a business and not a game.  For the grind of a 162 game season, that probably works.  Don't get too up or too down.  But in a "short series" win or go home "crap-shoot", I think there needs to be more of a sense of urgency.
Max Muncy has an attitude.  We saw it against the White Sox.  We saw it against Madison Bumgarner.  But the other times we saw it from him was when he is striking out.  Not much incentive there.  Unfortunately the other attitudes on the roster were not the stars.  Brusdar Graterol, Alex Vesia, Hanser Alberto.
This LAD team does not have a Manny Machado, Tim Anderson, Francisco Lindor, Ronald Acuña Jr., Ozzie Albies, Trent Grisham, Jurickson Profar, Jose Altuve, Juan Soto, a younger Madison Bumgarner, and Alex Rodriguez.  Yes, even Carlos Correa.  Someone who can take all of the s*** with a smile, and put the team on his back.
Attitudes Curt Schilling and Randy Johnson dominated the 2001 WS.  Madison Bumgarner in 2014.  The 2004 Red Sox team was full of those types.  Early 70's A's.  1988 Kirk Gibson.
Gone are the fiery managers. There is no Tommy Lasorda going after the Philly Phanatic or giving Kurt Bevacqua speeches.  There is no Walter Alston inviting anyone on a bus to meet him outside. This game has been turned over to computer geeks.  Players sit in the dugout and look at their last ABs on their I-Pad.  Where are the Chase Utley's who study the pitcher to pick up his pitcher tells.  Where are the jokesters…Jerry Reuss and Jay Johnstone?
When asked if there are plans to get that player in the Winter, I will repeat what Doc said:
"I think that's more — not necessarily, I think the personnel was there. I think it's more of bringing that message to light and that's my job."
I don't remember Bob Melvin being the leader bringing the attitude to the surface.  Does anyone think that Manny Machado or Jurickson Profar, or Trent Grisham need a manager to tell them to play with a sense of urgency or a chip on their shoulder?
It is the players.  It does not have to be a dugout full of attitudes.  It really only needs to be one or two that are comfortable with bringing the 'tude.  Who has the wide shoulders to carry the team?
I do not know who those players are.  But the Dodgers are missing that "Guy".  Dansby Swanson?  He would be a current Dodger clone.