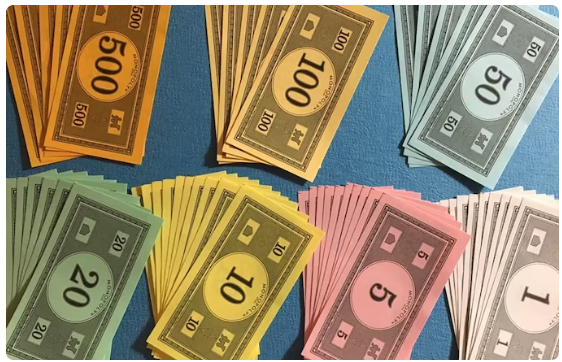 It is only December 10, and the Hot Stove League is about a month old with more than two months before pitchers and catchers are due to report.  So far there are already three teams already in excess of the CBT Threshold, NYM, NYY, and San Diego.  There are four more teams in excess of $200MM, Philadelphia, Atlanta, LAA, and Blue Jays.  Toronto just increased their payroll with the signing of CF Kevin Kiermaier.  That acquisition was necessary to try to give them a bonafide defensive CF and to keep George Springer more healthy this year.
Steve Cohen's NYM's AAV payroll is already north of $330MM, and they want to do more.  They are considered to be the favorites for Koudai Senga.  They are also looking for more bullpen help.
NYY is second in line with the highest payroll.  But they have done nothing this winter except spend money chasing their own, Anthony Rizzo, and Aaron Judge.  They have lost a lot of their bullpen, and they still need to replace Jameson Taillon.  I doubt that they believe they can catch Houston with Frankie Montas, Luis Severino, and Domingo Germán as #3, #4, and #5.  I think they are seen as a potential landing spot for Carlos Correa because Scot Boras needs a big spending team to push SFG, and he knows neither the Twins nor Cubs are that team.  The Yankees need pitching, and Carlos Rodón wants to play in the Bronx. Rodón and either Senga or Chris Bassitt will go a long way with building that rotation.  Of course they could also sign Correa and include Anthony Volpe and Gleyber Torres in a trade with Miami for one of their pitchers.
San Diego has gone waaaaaaay over the top.  I still think they might have been better off bypassing on Bogie and concentrate on their holes  They still have holes in their SP, OF, DH, and bench.  Nick Martinez was the Pads #6 pitcher last year. This year he is #4 with Adrián Morejón the #5.  Morejón's durability is a question which is why he is considered more of a bullpen choice.  They are already well past the threshold, they still could be in on more pitching and OF/DH help.  They could use a deeper bench as well.
Philadelphia has never exceeded the CBT threshold.  They do have an owner that said he wanted to spend stupid money.  They are a little more than $1MM south of the threshold, and will probably exceed it this year.  They are still looking for more bullpen help.  If they do not think their young pitching is ready, they may also be looking for more SP pitching depth.
While Alex Anthopoulos has said that there are no constraints on surpassing the CBT, they are sure balking at signing Dansby Swanson.  They currently sit at $224MM, $9MM below the threshold. Swanson would take them over.  Swanson has seen the extravaganza afforded to both Trea Turner and Xander Bogaerts, and figures that Carlos Correa will get better than $300MM.  Dansby seemingly believes he is due more than what MLBTR has projected, 7 years $154MM ($22MM AAV), and he will probably get it.
The Braves have a 2nd year 22 year old  SS, Vaughn Grissom, who they believe can assume SS.  He came up to Atlanta in 2022 to play 2B for the injured Ozzie Albies.  He played well at 21, three years removed from HS:
The Braves have shown that they are not afraid of going into a new season without one of their stalwarts.  With Austin Riley, Matt Olson, Ronald Acuña Jr., Travis d'Arnaud, William Contreras, Michael Harris, and Ozzie Albies, I am sure they believe they can absorb any unforeseen shortfall offensively.
With Grissom in fold, I believe Atlanta will let Dansby walk rather than go over the threshold for Swanson.  They still may exceed the CBT threshold, but it will not be for Swanson (IMO).
Who can figure what the Halos will do.  They still plan on spending.  How much and on who…???
Texas sits just below $200MM, and have given every indication that they plan on adding additional players.  Maybe by trade, but they have shown the past two years that they are not afraid to spend.  Are they still in on Rodón?  They need OF/DH help as well.  Before the Hot Stove League is over, Texas will be north of $200MM in AAV payroll.
The Dodgers?  They have the 13th highest AAV payroll.  They sit at $187MM, and have a huge albatross hanging over them in the name of Trevor Bauer.  There is no question that the Dodgers are a wealthy team.  But it would be even difficult for them to absorb $100MM in back and future salary plus taxes for Bauer. That is $100MM in cash out the door this year, not spread out over 3 or more years.  If AF wants to use the fans as the scapegoat for not wanting Carlos Correa, what is he going to say when he has to take on Trevor Bauer?  It is not like the majority of fans are impatiently clamoring for Bauer to take the mound.  If Bauer were not a consideration, I do believe that Correa would absolutely be a target for the Dodgers.
With payroll uncertainty, I am taking the Dodgers at their word that they believe in the hype of their MiLB players, and their actions of not signing a costly FA.  Their roster still figures to be 90-95 wins, and good enough for at least a wild card. As great of a year as Aaron Judge had, NYY was swept by Houston in the ALCS.  As indicated above, the payroll is higher, but the roster has not improved.  AF sees this, and I am sure does not want to get caught in that mentality of spending without improving the roster.
I too am concerned about the Dodgers SP.  If it fails, then Carlos Correa is not going to make a difference anyway.  If their rotation stays intact (I know Big IF), and they can get innings out of Bobby Miller and Gavin Stone, in addition to Ryan Pepiot, Michael Grove, and Andre Jackson, maybe they can keep their big 4 healthy for October.  Or at least until the deadline.
I guess I am not willing to quit on this team before the season even starts. There may still be changes to the roster, but I think the significant ones will come via trade and not FA.
I know some out there have already given Miguel Vargas the ROY, and while I am not in that camp, I am anxious to see how he actually does.  I am also eager to see what the other rookies can do.  Me, I am going with a younger Corbin Carroll as the NL ROY.
As a business, the Dodgers need to get under the threshold this year.  Then maybe next winter they can pull out all the stops for Shohei Ohtani.
Finally, while it may seem a bit unfair for NYM to spend $330MM and Oakland only $52MM, I am not nearly as upset at Steve Cohen and NYM as I am with Oakland.  EVERY MLB TEAM, just received $30MM from the sale of MLB's remaining interest in BAMTech Media to Disney.  And they are only spending $52MM?  MLB can be upset with Cohen, but their indignation should not end there.  Except for maybe Baltimore, every team with a payroll under $100MM is not trying to compete.    The owners of the bottom payroll teams (Oakland, Pittsburgh, and Cincinnati), are taking their BAMTech Media revenues and revenue sharing dollars and sticking them in their pockets.  The revenue sharing dollars are meant to provide for additional player personnel payroll.    The Angelos family (Orioles) is having internal family turmoil in deciding if they should sell.  A competitive team  helps with that endeavor.  Baltimore may be competitive, but let's see if they are willing to now spend to become a contender.
Until MLB institutes a floor, nothing is going to change.  Steve Cohen has no problem incurring the taxes if he can get a WS champion.  Look at what Peter Seidler has done for San Diego.  He wants to win.  If John Fisher (A's) or Bob Nutting (Pirates) do not want to compete, MLB should push them to sell their team to someone who can afford to compete.  Even Tampa Bay and Cleveland have payrolls over $110MM.  They have the blueprint as to how you can compete at that level, but not at $52MM.
| | |
| --- | --- |
| | AAV Payroll |
| Team | In Millions |
| | |
| NYM | $331 |
| NYY | $264 |
| SDP | $255 |
| Philadelphia | $231 |
| Atlanta | $224 |
| LAA | $205 |
| Toronto | $203 |
| Texas | $196 |
| St. Louis | $192 |
| Houston | $192 |
| Boston | $190 |
| ChiSox | $188 |
| LAD | $187 |
| Colorado | $178 |
| Cubs | $176 |
| Seattle | $174 |
| SFG | $151 |
| Detroit | $133 |
| Milwaukee | $121 |
| Tampa Bay | $118 |
| Cleveland | $115 |
| Washington | $110 |
| Minnesota | $108 |
| Miami | $106 |
| Arizona | $101 |
| KC | $91 |
| Cincinnati | $87 |
| Baltimore | $74 |
| Pittsburgh | $73 |
| Oakland | $52 |