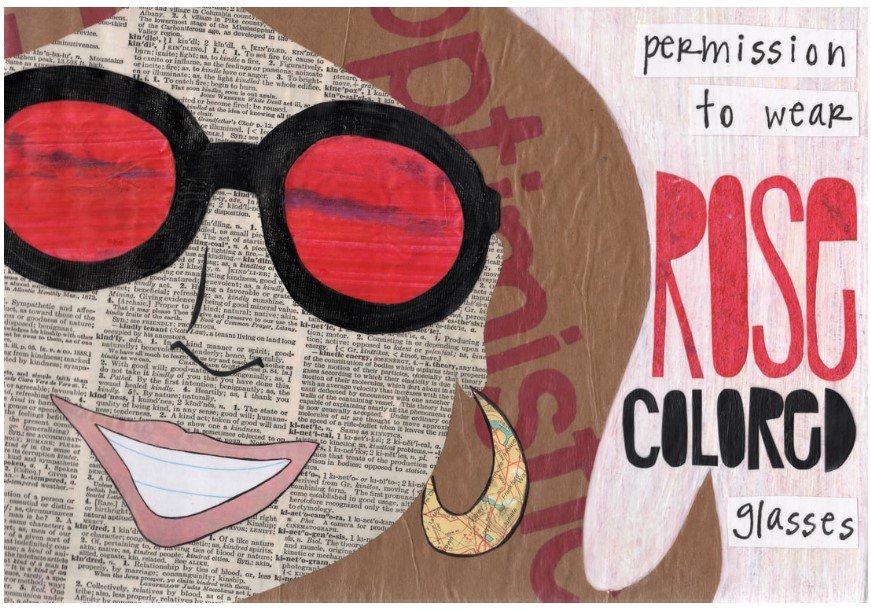 A couple of days ago, Scott wrote: 
He's (Mookie) getting a CT scan and not playing the entire weekend, it's more serious than they are letting on. 

No chance of winning a title this year, NONE 

Looking forward to 2024 Spring training and seeing the young kids develop. 

I'm assuming getting a CT scan is not good.
CT Scan – Technically it is called Computed Tomography.   It is a diagnostic imaging procedure that uses a combination of X-rays and computer technology to produce images of the inside of the body. It shows detailed images of any part of the body, including the bones, muscles, fat, organs and blood vessels.
Scott, I have to assume that you have never had a CT Scan or you would have known that it is not as big of an ordeal as you seemed to let on.  An X-ray will tell you if a bone is broken, but nothing on tendons or ligaments. Mookie's X-rays showed no broken bones.  A CT scan gives an image of the entire injured area to determine if there is additional damage.  I have had multiple CT scans, including one looking for kidney stones.
My first experience with imaging came with a football injury to my knees.  Two knees taken out on one play.  For reasons that are not important, I was not taken to the doctor right away, but have suffered with severe knee pain since that injury. 14 years later I was on an exercise trampoline and my left knee buckled.  I went to the orthopedic doctor the next day and was given an arthrogram, which is a lot more painful than a CT scan.  Dye is injected into the knee so that an image of tendons and ligaments can be seen.  Then the dye is drawn out the same way.
The doctor could see that there was a new meniscus tear, but was not sure what other damage there could be.  A lot of scarring.  After he went into the knee to repair the meniscus he learned that the knee suffered significant damage in 1968, and by using my knee,  it never properly healed and would give me problems the rest of my life.  It has!!
If I had the arthrogram in 1968, my knees my be better today instead of waiting for dual knee replacements.
Imaging is a great piece of medical science. So NO, a CT scan is not a procedure to be feared that something is wrong.  It certainly could be, but it is quite often given to allay fears and let the player know when they might continue without further damage.  And as we know, Mookie was not out for the entire weekend. So it really wasn't more serious than we were led to believe.
Scott, you were wrong about the CT scan being a forebearer of bad news.  You were wrong about Mookie being out all weekend.  And you are definitely wrong that the Dodgers have "No chance of winning a title this year, NONE."
And IMO you were also wrong about Miggy Rojas, and Austin Barnes.
But you are not alone with that belief.  So many LAD fans have already quit on this team throughout the blogosphere (including my son).  He learned from the most stubborn hard head, and he and I have had some loud conversations.  I admit I am a Pollyanna with rose colored glasses while following the Dodgers.  I will always believe they will win it all…until they don't.  Not only you, but all of us Dodgers fans have been disappointed with the playoff losses.
I can remember them all as if they were yesterday:
2013 – Lost to St. Louis in NLCS
2014 – Lost to St. Louis in NLDS
2015 – Lost to NYM in NLDS – I still have nightmares of Daniel Murphy
2016 – Lost to Chicago Cubs in NLCS
2017 – Cheated by the Asterisks in the WS
2018 – Lost to Boston in WS (Beat a better Milwaukee team to get there)
2019 – Lost to Washington in NLDS – This is one I will always blame Dave Roberts for.
2021 – Lost to Atlanta in NLCS
2022 – Lost to San Diego in NLDS
But that does not mean we should quit on them this year.  They aren't quitting. There are no Max Scherzer's on this team.
I often wonder why fans dismiss the current year so easily and so early.  Is it so the disappointment will not be as painful?  I would rather believe that the Dodgers will win and suffer the painful disappointment.
It isn't just the Dodgers.  USC beat the snot out of Stanford, and SOOOO many alums/fans were still not happy.
Over the years, I have developed a true fondness for Dodgerrick who I have often respectfully battled with.  He would continually tell us why the Dodgers would lose, while I would continually write why they would win.  Dodgerrick is a 100% died-in-the-wool true LAD fan who looks at results differently than I did (do).
I was glad that Rick did not disappoint when I wrote positively about Emmet Sheehan, and he did not agree with my outlook.  I was fully expecting him to comment on Sheehan's last start.  Contrary to many (not all), I did not believe his last outing was that awful. He deserved better with at least average 3B defense.
The Dodgers might not win it all.  But they certainly have a better than zero chance.  The Dodgers could have 5 rookies on the NLDS roster, including 4 pitchers.  James Outman will be the CF.  The rookie pitchers are sure to include Bobby Miller and Ryan Pepiot who will almost certainly be in the rotation.  Emmet Sheehan and Michael Grove could join Ryan Yarbrough as bulk inning relievers.    It is entirely possible that we will see multiple piggyback games for LAD.  That could give them their best chance at winning.  Many will disagree, but so many LAD pitchers are good in 3-4-5 inning outings.
The offense is full of seasoned veterans who have battled.  The stage will not be too big for Mookie, Freddie, Max, JDM, J-Hey, David Peralta, CT3, Kiké, Will Smith, Miggy Rojas, Austin Barnes, Amed.  Their test will be as it was last year:  hitting WRISP.  Will we see more Freddie approaches?
Then again, maybe the rookies will fall apart in the playoffs, and the LAD bats will freeze WRISP.  As Doc said, they are not worried about the rookie pitchers' "stuff", just whether or not they can handle the pressure of the big stage.  They have never done it, so there is no history to reflect back on.  We will not know until we actually get to the playoffs.  But before then, why assume they will lose?
Scott, you may have been the impetus for this post, but I am not trying to single you out.  If I did not respect your POV or your affinity for LAD, I would not comment.  I know you love the Dodgers, and I have never thought otherwise.  You believe the way a lot of LAD fans do. I and others simply disagree. You are always welcomed to come here and disagree with anyone.  If you want to believe the Dodgers have no chance, that is fine.  But if we disagree with you, and do not attack, please show the same respect to us.  Rick would always support his beliefs.  They were well thought out and articulated.  There has never been a venomous attack made by or to Rick (that I can remember). I cannot say the same for me.
The above picture is from Kim Dettmer, an artist whose mission is for her art and writing to bring a little bit of HAPPY into the world one piece at a time.  With the article's picture she wrote:
Permission to Wear Rose Colored Glasses
 See the positive.
Surround yourself with good.
Look for the bright side.
Be generous to others.
Change negative thoughts.
Observe the beauty all around you.
Walk away from bitching and complaining.
Be grateful.
Ignore the cynics.
Have a gracious heart.
Rid yourself of toxic people.
Give grace.
Live with love.
Believe that good always wins.
When it comes to the Dodgers, USC (3-0), Green Bay (1-0), and my grandsons soccer and hockey games, I will always be wearing my rose colored glasses.
BTW – Sorry Bobby that my Pack beat your Bears.  Okay not really sorry.

09-10-2023 MiLB Game Summary Report
OKC Dodgers 4 – Sugar Land Space Cowboys 1
Mike Montgomery threw a scoreless 2-hit 6.0 innings.   It was the longest outing of the year for Montgomery.  Trevor Bettencourt allowed the Space Cowboys lone run on a WP.  Alec Gamboa pitched a scoreless and hitless 1.1 IP to earn his first AAA save.
In the 3rd, OKC got three singles from Hunter Feduccia, Pat Valaika, and Drew Avans to load in the bases.  Feduccia scored on a DP and Valaika went to 3rd.  After Michael Busch was HBP, Jonny Deluca hit into a fielder's choice with Valaika scoring.  Ryan Ward drew a BB to load the bases again.  Óscar Mercado got an infield single to plate Busch for the third run.
Hunter Feduccia singled in a run in the 6th.  Hunter Feduccia was the lone OKC batter to have two hits.  All OKC hits were singles (7).
This was OKC's 84th win of the season.  It is the 3rd time OKC during the Bricktown Era (1998) has recorded 84 wins.  The other two teams were 2015 and 2022.  They also set a new Bricktown-era single-season team record for road wins with 45.  They also have recorded the most road wins in all of MiLB.
Springfield Cardinals 4 – Tulsa Drillers 3 m 10 innings
This extra inning loss gave the Drillers 9 consecutive games, a feat they have not accomplished since 2002.  It is the first time Tulsa has been swept in a 6 game series since the format changed in 2021.
Tulsa scored the first run for the fourth time in the series in the third inning of Sunday's finale. With two outs and a runner at first base, Austin Gauthier singled down the first base line to score Ismael Alcantara.
Gauthier and Alcantara connected again in the 5th to put the Drillers back in front. Gauthier singled to right to score Alcantara from second base to give the Drillers a 2-1 lead.
Tulsa starting pitcher Kendall Williams exited the game in line for the win with two outs in the sixth inning. Williams allowed one run, issued just two walks and struck out four in his seventh start for Tulsa.
Springfield scored the tying run in the 7th of Antonio Knowles to mark his 2nd blown save.
In the 10th, the Drillers managed to score the placed runner in extra innings when a sacrifice bunt and a throwing error plated Tulsa's fourth run.
Drillers pitcher Kevin Gowdy began the Cardinals half of the tenth by issuing two walks that loaded the bases. Chandler Redmond matched Tulsa's run by tying the game with a sacrifice fly. Gowdy struck out the next batter before Manager Juan Apodaca turned to Ryan Sublette out of the bullpen. The first batter Sublette faced singled down the third base line to score the winning run.
Tulsa had 8 hits, all singles.
Key Offensive Performers:
Austin Gauthier – 2-5, 2 RBIs
CF Ismael Alcantara – 2-3, 2 runs
Great Lakes Loons 4 – West Michigan Whitecaps (Detroit) 1
In what was the Great Lakes final regular season game, Jared Karros (4.0) and Peter Heubeck (2.0) combined for 6 scoreless innings on 5 hits.  Three Loons pitchers finished the game and each pitched an inning in relief with only 1 unearned run in the 9th.  In 13.0 IP, Karros has lowered his Great Lakes ERA to 0.69.  In 70.2 IP with Rancho Cucamonga, Karros compiled a 3.95 ERA in the extremely hitter friendly Cal League.  Karros has had an excellent 2023 season.
The Loons beat highly regarded Detroit RHP Jackson Jobe for the 2nd time in 5 days (September 5 and September 10).  Jobe is Detroit #3 and MLB #54 top prospect.
GL scored their 4 runs (1 earned) on 9 hits (8 singles).
On Tuesday, Great Lakes begins their quest for the Midwest League championship against Fort Wayne TinCaps (San Diego) on the road in game 1 of a best of 3 series for the East Division Championship.  Games 2 and 3 (if necessary) will be played in Great Lakes on Thursday and Friday.
Key Offensive Performers:
Taylor Young – 2-4, 1 run, 1 RBI, double (21), sacrifice fly
Dalton Rushing – 2-4, 1 BB, 1 run
Rancho Cucamonga Quakes 8 – Visalia Rawhide (Arizona) 6
Jake Gelof continued his amazing week, as the Quakes completed the 2023 regular season with an 8-6 win over Visalia, giving them three straight wins and five of six in the series as they head into the Cal League Playoffs.
Gelof, who slugged four homers in the series, drove in five runs and put the Quakes on the board in the first inning, giving the Quakes a lead they would not relinquish. He finished with two hits, with his other hit being a two-out, bases-clearing double to put the game away in the sixth.
For the month of September, Gelof took off as the prospect the Dodgers thought he might be.  He batted .308, .341/.744/1.085 in 41 PA for the month.  For September, Jake had 5 HR, 2 doubles, and 17 RBI.  Far from a finished product, he struck out nearly 30% in September and for the season.
Joe Kelly, who was credited with the win, faced two batters and retired them both, using just four pitches in his second and most likely, final tune-up in a Rancho uniform.
Rancho collected 12 hits, with Jordan Thompson leading the way with a season-best three knocks on the day.
Liam Doolan was solid in relief, as he allowed just one run over three innings, while Livan Reinoso closed out his third save in the ninth by striking out the side.
Rancho starts the California League Southern Division Playoff round.  They will play Lake Elsinore 66ers (LAA) in a best of three series.  The series starts in Lake Elsinore on Tuesday and Games 2 and 3 (if necessary) will be at Rancho on Thursday and Friday.
Key Offensive Performers:
Jordan Thompson – 3-4, 1 BB, 2 runs
Jake Gelof – 2-5, 1 run, 5 RBI, double (8), HR (5)
Luis Rodriguez – 2-4