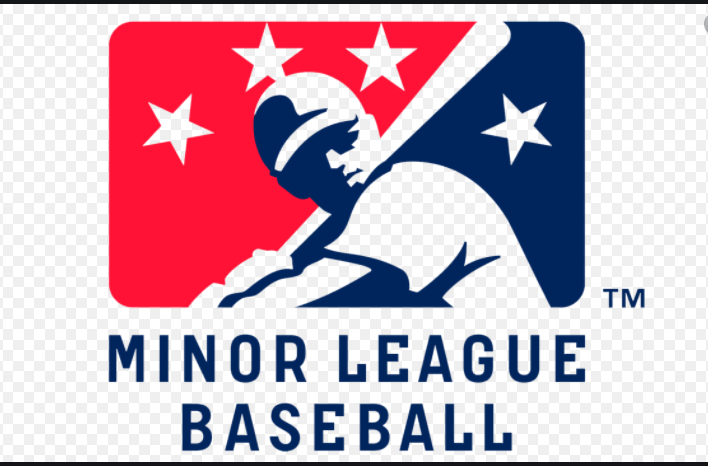 OKC Dodgers – Sacramento River Cats (Giants) – Game Postponed – DH April 30, Bobby Miller's 2023 debut will be on Saturday's game. 
Great Lakes Loons – Fort Wayne TinCaps (San Diego) – Game Postponed – DH April 29 
Arkansas Travelers (Seattle) 4 – Tulsa Drillers 3 – Game 1
AA pitchers for Tulsa continue to impress.  On Friday, it was River Ryan who pitched 4.0 scoreless innings.  The staff is still not letting River pitch deeper into games.  He had 58 pitches (37 strikes).  Ryan surrendered 2 hits, 2 walks, with 5 Ks.
The Drillers struck first in the 1st inning.  Andy Pages doubled and scored on an Imanol Vargas single.  In the 4th, José Ramos slugged his 4th HR and a 2-0 lead.
Ben Harris relieved Ryan in the 5th.  He walked the first batter he faced Logan Warmoth who stole 2nd and 3rd and scored on a single.
In the 6th, Harris again walked the leadoff hitter.  Ryan Sublette relieved Harris.  A stolen base and a fielders choice put runners on 1st and 3rd with no outs.  A ground ball scored the tying run.
In the 8th, with Jorbit Vivas, Andy Pages singled him to 3rd, and Imanol Vargas hit the run scoring single and moved Pages to 3rd with no outs.  Diego Cartaya who is having a rough start to his AA season lined into an unassisted DP at 1B.  Ramos grounded out to end the inning.
John Rooney entered in the 8th for the save.  With a runner on 2nd, he allowed a game tying single.  He got the DP, but then gave up a single and double for the Arkansas win.
Imanol Vargas – 3-4, double (5), 2 RBI
Andy Pages – 2-4, double (5)
Jorbit Vivas – 1-4, double (11)
José Ramos – 1-4, HR (4)
Arkansas Travelers (Seattle) 3 – Tulsa Drillers 2 – Game 2 
The Drillers lost a 2nd game of the DH, also in a walk off.  Emmet Sheehan started for Tulsa, but did not have his best game.  After 3.0 scoreless/hitless innings where he faced just one over the minimum. Sheehan then surrendered a solo HR to lead off the 4th.  He then lost his control and walked 3 Travelers batters.  Trevor Bettencourt relieved Sheehan with the bases loaded and 3 outs.  Bettencourt gave up a single to score a 2nd run.
The Drillers tied it in the 7th.  With 2 out, Jonny DeLuca doubled.  Jorbit Vivas singled to score DeLuca.  Andy Pages doubled home Vivas for the tie.
Trevor Bettencourt gave way to Carlo Reyes in the 6th.  Reyes continued the scoreless run.  Tanner Dodson relieved Reyes in the 7th.  Dodson gave up a walk and single, putting runners on 2nd and 3rd.  An IBB loaded the bases.  Dodson almost got out of the jam.  A pop out and K got two outs with the bases remaining loaded.  However, Logan Warmoth singled home the walkoff run.
Imanol Vargas – 2-3, 1 BB
José Ramos (3), Jonny DeLuca (2), and Andy Pages (6) each had doubles.
Rancho Cucamonga Quakes 6 Inland Empire 66ers (LAA) 2
Luis Valdez started and retired the 1st batters.  Unfortunately the first batter was an 11 pitch K.  After the 2 outs, Valdez gave up a single, walk, single, walk and the 66ers had a 1-0 lead.  After 27 pitches, Darlin Pinales relieved Valdez and got the final out with no further runs.
In the 2nd for RC, Chris Newell drew a walk and moved to 2nd on a ground out.  He scored on a Jorge Puerta single to tie the game. In the 3rd, a one out walk, single, and run scoring single by Nick Biddison gave the Quakes the lead.
In the 5th, 2 walks and fielder's choice moved the runners to 2nd and 3rd.  Nick Biddison singled home 2 runs.  A WP and ground out scored the third run of the inning.
In the bottom of the 5th, the 66ers scored an unearned run on Pinales.  Pinales completed 4.1 IP, allowing the one unearned run on 4 hits and 1 BB.  He compiled 6 K.
In the 7th, Chris Newell drew a BB, stole 2B, and scored on a Jesus Galiz single.
Livan Reinoso, Jonathan Edwards, and Kelvin Bautista finished the final 4.0 scoreless innings to get the win.
Nick Biddison – 2-4, 2RBI
Chris Newell, 1-3, 2 BB, 2 R, 1 RBI
Jesus Galiz – 1-4, 2 RBI