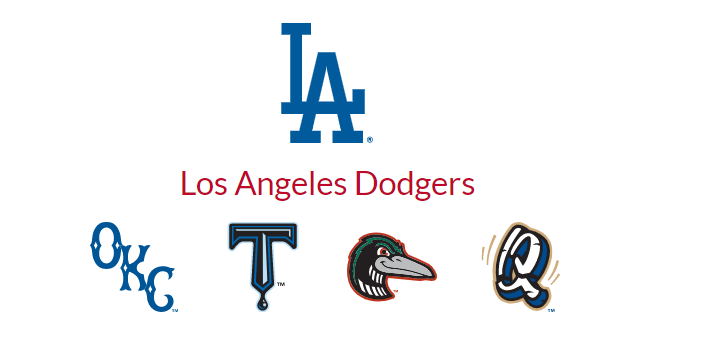 OKC Dodgers 3 vs Sugar Land Space Cowboys (Houston) 2 
On the Mound 
Michael Grove made his AAA debut on Saturday.  However, he did not enjoy a good day.  In 4.1 IP, he allowed 9 base runners (4 hits / 5 BB) and two of them scored.  He threw 87 pitches/53 strikes. He left the game losing 2-1,  Jon Duplantier relieved Grove and pitched a perfect 1.2 innings.  He was the pitcher of record when OKC went ahead in the 6th and earned his 3rd win.
Reyes Moronta, Garrett Cleavinger, and Carson Fulmer each pitched an inning in relief, and with traffic, but did not allow a run.  Fulmer got his 5th save for OKC.
At the Plate
Down 2-1 in the 6th, with one out, Miguel Vargas singled.  With 2 outs, Stefen Romero hit a 2-run HR (3).  That put the Dodgers up 3-2, and that is how the game ended.
Player of the Game
With the game winning HR, Stefen Romero is selected as Player of the Game.
Tulsa Drillers 6 vs Amarillo Sod Poodles (Arizona) 5
On the Mound
Bobby Miller, the second highly regarded prospect to start on the night, started for Tulsa.  Like Michael Grove, Miller was not very effective.  In 4.0 IP plus 2 batters, he allowed 4 runs, with 4 hits and 3BB. Miller did have 6Ks.  In the 2nd, a BB, a HBP, and single scored one run.  After a ground ball moved the runners up, a wild pitch scored the second run.  In the 5th, Miller walked the lead off hitter.  The next batter, Jorge Barrosa, hit a 2-run HR (4).
Tanner Dodson relieved Miller and settled everything down for 1.1 IP.  With a 6-4 lead, Austin Drury followed Dodson, and allowed a double and single leading to a run and the tying run on base.  Drury got out of the jamb.
Jordan Leasure, Guillermo Zuniga, and Mark Washington shut down the Sod Poodles the last 2.2 innings, with Washington earning his 4th save.
At the Plate
The Drillers got the scoring started in the 1st with the leadoff man, James Outman, hitting his 10th HR.
Down 2-1, leading off in the 3rd, Jacob Amaya walked and was followed by a Ryan Ward single.  After one out, Hunter Feduccia hit a 3-run HR (7), and a 5-2 lead.
After closing the lead to 5-4, the Drillers scored two in the 6th, with a two out Jeren Kendall double, a HBP, and a Jacob Amaya run scoring single.  The second run scored on a fielding error by the LF on that play.
Jacob Amaya reached 1st base three times with a single and 2 walks in his five PA.
Player of the Game
Hunter Feduccia was the only Tulsa batter with 2 hits, including his 7th HR.  He also had 3 RBIs in the game.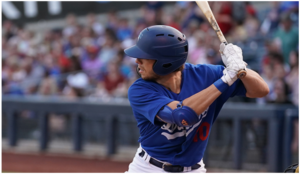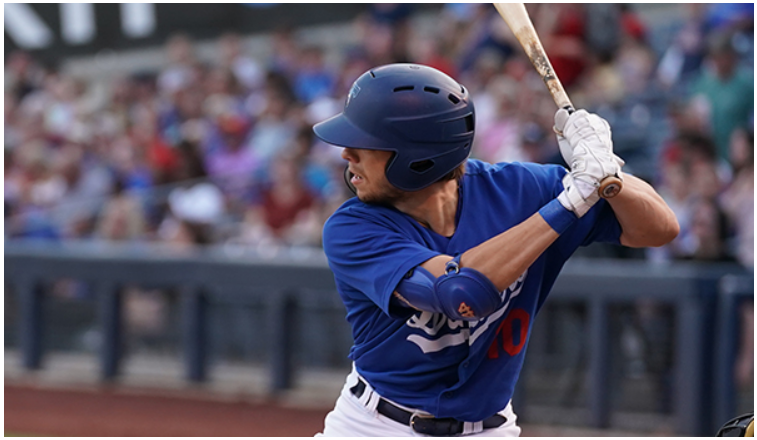 Lansing Lugnuts (A's) 4 vs Great Lakes Loons 2
On the Mound
A third top 30 prospect started for one of the LAD affiliates tonight, Nick Nastrini.  He pitched an effective and efficient 5.0 innings.  He allowed just one run on 3 hits and a walk.  He also had 7 Ks.  After throwing 72 pitches/52 strikes, he left behind 1-0.
Michael Hobbs relieved Nastrini, and after the Loons tied up the game, he issued a walk, a triple, HBP, and got a force out, as two runs scored.
Lawrence Butler hit his 4th HR in the top of the 9th of Julian Smith.
At the Plate
In the 6th inning, Jorbit Vivas singled and scored on a Jose Ramos triple.  Imanol Vargas hit his 3rd HR in the 9th to tighten the score 4-2.
Jorbit Vivas was the only Loon to get two hits.
Player of the Game
Nick Nastrini pitched a very productive 5.0 innings, and was the most effective Loons player on this game.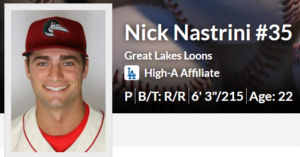 Rancho Cucamonga Quakes 0 vs Fresno Grizzlies (Colorado) 9
None of the pitching, offense or defense were effective or productive in this game.  They gave up 9 runs, they were shutout on 2 hits, and they committed 3 errors. My cataracts are winning the war, so I am going to shut down my computer and leave this game at that.