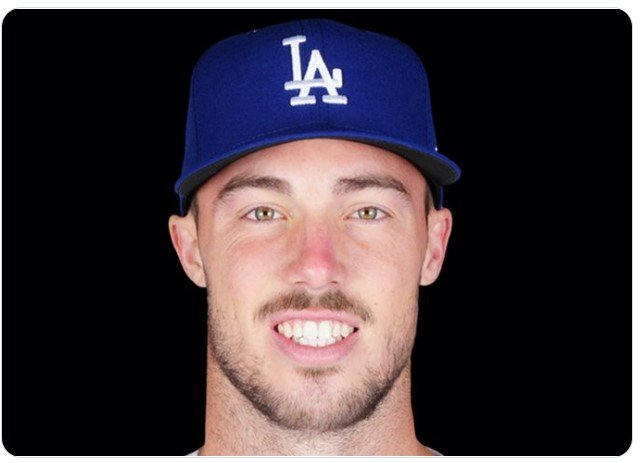 River Rock Express (Texas) 1 vs OKC Dodgers 0 
On the Mound
This was a brilliantly pitched game from both teams.  Michael Grove returned to his stellar performances with a 5.0 IP start.  He did not allow a run, with 2 hits, 2 BBs, and 5 Ks.  He threw 78 pitches/49 strikes.
Dellin Betances relieved Grove.  Bubba Thompson reached 1st on a fielding error. He then stole 2nd and 3rd, and scored the only run of the game on a sac fly.  It was an unearned run.
Marshall Kasowski and Daniel Zamora pitched the final three scoreless innings.
At the Plate
Miguel Vargas, Jake Lamb, and Jacob Amaya each had a single for the entirety of the OKC offense.
Player of the Game
It has to go to a pitcher, and Michael Grove was outstanding in his 5.0 IP.
The OKC Dodgers suffered their third shutout of the season in a 1-0 loss to Round Rock Wednesday night at Chickasaw Bricktown Ballpark.

Michael Grove pitched 5.0 scoreless innings and Jake Lamb extended his hitting streak to 13 games.

Recap: https://t.co/l7MjpDhs0p

— Oklahoma City Dodgers (@okc_dodgers) June 23, 2022
Midland RockHounds (A's) 4 vs Tulsa Drillers 0 
On the Mound
Dodger affiliates suffered their 2nd shutout of the night.  Bobby Miller started and had a rough first two innings.  In the 1st, he allowed a one out single, followed with a walk.  With two outs, the RockHounds banged a two-run double and a 2-0 lead.  He pitched in traffic with two singles in the 2nd.  Miller settled down and pitched a great 3rd, 4th, and 5th inning facing the minimum.  Miller threw 92 pitches/67 strikes.  He allowed a total of 4 hits and 1 BB, with 8 Ks.  He average nearly 18.5 pitches per inning.
Nick Robertson followed Miller.  While he did not allow a run, he still did not pitch a clean inning, surrendering a hit in his 1.0 IP.  Jose Hernandez relieved Robertson and allowed a triple and HR for 2 runs.  Later in the inning, he allowed his third hit.  Cameron Gibbons finished up the game with a scoreless 9th.
At the Plate
The Drillers were limited to 6 singles, with Leonel Valera and Justin Yurchak getting 2 each.
Player of the Game
I do not know how to differentiate between Valera and Yurchak, so I will give it to both of them.
Great Lakes Loons 4 vs Fort Wayne TinCaps (San Diego) 2
The Loons came back and scored 3 in the final two innings in this come from behind victory.
On the Mound
Nick Nastrini allowed a solo HR in the bottom of the first by the first batter he faced.  He then pitched scoreless innings with minimal traffic until the 5.  In the 5th, two singles put runners on 1st and 3rd.  A sac fly got the second run giving the Tin Caps a 2-1 lead after 5.
Ryan Sublette relieved Nastrini and allowed 1 base runner in his 2.1 IP.  Julian Smith finished the final 1.1 innings, without a run, and got his 2nd save.  Both Sublette and Smith had 3 Ks each.
At the Plate
The Loons got on the board in the 4th with a José Ramos solo HR (7).  In the 8th, Imanol Vargas drew a walk and moved to 3rd on Jonny DeLuca's double.  Both runners scored the tying and go-ahead run on a two out two-run single by Ismael Alcantara.
In the 9th, the Loons scored an insurance run with an Alex De Jesús double who came around to score on two ground outs.
Jonny DeLuca had a three hit night, and Alcantara had 2.  Alcantara and Ramos each had a pair of RBIs.
Player of the Game
Ryan Sublette kept the Tin Caps off the bases in his 2.1 relief innings to get the recognition.
Rancho Cucamonga Quakes 24 vs Inland Empire Storm 9 
On the Mound
Four Quake pitchers took the mound, and none of them distinguished themselves.  If it were not for the offensive beat down by the Quakes, this could have been a different outcome.
At the Plate
With 24 runs on 22 hits (9 XBH), let's look at the offensive heroes on the night.  Every Quake got at least one hit, with several getting 2, 3, and 4 hits.
Player of the Game
Luis Rodriguez with 2 XBH and 5 RBIs