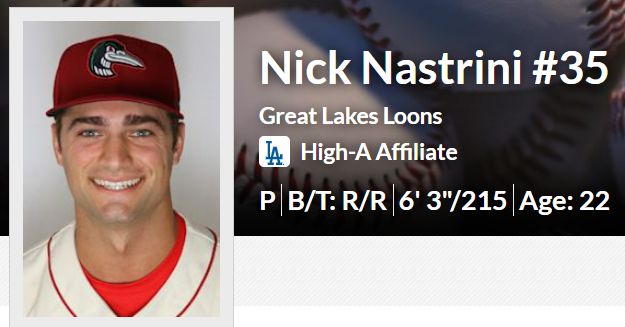 Round Rock Express (Houston) 12 vs OKC Dodgers 1
OKC lost for the 5th straight game.  Michael Grove started and completed 3.2 innings before reaching his pitch limit (74 pitches/53 strikes).  He allowed 2 runs (1 earned) on 3 hits and 2 walks.  He recorded 4 strikeouts.  4 relievers followed Grove, and let this game get out of hand.  Combined they allowed 10 runs (6 earned) on 12 hits, 2 walks and 3 strikeouts in 4.1 IP.  Jose Adames restored order in the 9th by retiring the side in order with 2 Ks.
Drew Avans extended his on-base streak to 47 games with a triple, and 2 walks.  He scored the only run on a Michael Busch sac fly.
Midland RockHounds (A's) 1 vs Tulsa Drillers 3
The Drillers got some outstanding pitching from Lael Lockhart (5.0 IP – 82 pitches/49 strikes) and Kyle Hurt (4.0 IP- 78 pitches/50 strikes).  Lockhart allowed the sole run (unearned).  Combined they allowed 7 hits and 4 walks.  They also struck out 16 batters.  It was an impressive pitching display.
The Dodgers scored a tying unearned run in the 2nd.  In the 7th, Abiatal Avelino drew a BB and stole 2B.  He scored on a Kenneth Betancourt.  Justin Yurchak hit his 6th HR for an insurance run in the 8th.
Peoria Chiefs (St. Louis) 0 vs Great Lakes Loons 2
The Loons got some superb pitching in a 3-hit shutout of the Chiefs.  Nick Nastrini had his fourth consecutive 6.0 IP game and 5th out of 6 games.   Nastrini threw 86 pitches/60 strikes.  He allowed 2 hits and 2 BBs in his 6 IP.  He also registered 9 Ks.  Cole Duensing and Jake Cantleberry completed the shutout.
The Loons got on the board in the first with a Jorbit Vivas HBP, and singles by José Ramos and Eddys Leonard.  The Loons did not score again until the 7th when Kekai Rios and Luis Yanel Diaz led off with singles.  Max Hewitt drew a walk to load the bases.  Jorbit Vivas hit a sac fly to score Rios with the second and final run.
Rancho Cucamonga Quakes 11 vs Lake Elsinore Storm (San Diego) 5
The Storm scored 1st, but after 4 innings, the score was tied at 3.  The Quakes then scored 7 in the 5th and 6th.  With Lake Elsinore getting one back in the 6th.  Each team scored a run in the 9th.
Ronan Kopp started and had probably his worst outing.  In 3.2 IP he allowed 3 runs (all earned) on 4 hits and 3 walks.  But he did keep his strikeouts up with 7.  He threw 73 pitches/43 strikes.
Joel Ibarra followed Kopp and pitched a quality 2.0 innings.  He gave up one hit and 3 walks, and struck out 6 in his 2.0 innings.  Ibarra threw 48 pitches/29 strikes.  In his 2nd inning he walked the leadoff hitter, but got 2 strikeouts before Kelvin Bautista relieved him.  Bautista gave up a run scoring double, charged to Ibarra.  Bautista retired the side in order in the 7th.
Madison Jeffrey relieved Bautista in the 8th. He retired the side in order in the 8th, but a walk and double scored a run in the 9th.  Joan Valdez relieved Jeffrey and struck out the final batter of the game to preserve the win.
In the 2nd inning Luis Rodriguez singled.  Kyle Nevin drew a walk and Nick Biddison got an infield single to load the bases.  A force out allowed Rodriguez to score and Kyle Nevin moved to 3rd.  Nevin scored on a Taylor Young single.  Jake Vogel was HBP to load the bases and a WP scored the third run.
A single, three walks, and HBP scored 2 in the 5th.  The Quakes blew it open in the 6th with 5 runs.  The Quakes received 3 walks to load the bases.  Kyle Nevin hit a bases clearing double, and moved to third on a throwing error.  Taylor Young singled home Nevin, and Jake Vogel double to score Young.
Nick Biddison singled home an insurance run in the 9th with his 3rd hit of the night.
Nick Biddison went 3-4 (including a triple) with 2 walks to reach base safely 5 times.  Jake Vogel went 2-4 with 2 doubles (17) with 2 HBP to reach base 4 times.  Taylor Young and Luis Rodriguez each had a pair of hits.  Kyle Nevin also reached base safely 4 times.