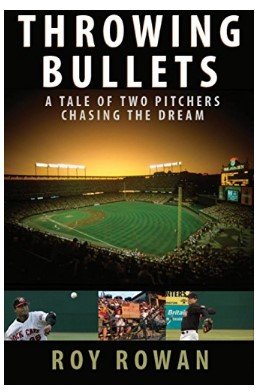 This was a day of pitcher observations.  Ryan Pepiot was making his 5th ML start.  And newly acquired Nick Frasso was making his first start as a Dodger affiliate with the Great Lakes Loons.
Neither pitcher figured to go long in their starts.  Pepiot gave up a lead off double to Luis Arraez. Arraez is such a prolific hitter that it was not that all surprising.  But it was the next batter that set the tone.  He got behind Carlos Correa 3-1, and got him to chase a slider that was a ball as soon as it left his hand.  He then got Correa to swing at a slider up in the zone for his 1st K.
Pepiot retired the next two batters to get out of the inning.  The second inning started similar to the first with a leadoff single to Jose Miranda, and stranded him there with 2 Ks.
With a 2-0 lead, Pepiot walked Gary Sanchez to lead off the 3rd.  Arraez hit an oppo single.  Up comes Carlos Correa and the deafening boos.  He fouled out to Freddie Freeman.  Jorge Polanco unloaded on a 1-2 hanging slider for a three run HR.  Pepiot got the next two on a pair of pop ups. Pepiot needs to learn that with a 2-0 lead, you do not walk the #9 hitter.
The continuing problem with Pepiot's game is that he threw 60 pitches in three innings.  Pepiot is going to need to trust his "stuff".  He has the same problem that Julio Urias and Tony Gonsolin had trying to make that perfect pitch.
In the 4th, after the strikeout of Nick Gordon, Pepiot inexplicably walked Jake Cave.  On an 0-2 pitch, he got Tim Beckham to hit into a 6-4-3 DP…the pitcher's best friend.  Pepiot will learn to trust his defense more as well.  He does not have to do it all himself.  He is used to dominating at AAA, but MLB is not AAA and he will learn to adjust.
In the 5th, Pepiot was running out of gas.  He left a 92.9 MPH 4-seamer center cut and Gary Sanchez hit it out.  He then walked Arraez on 4 pitches.  Ryan's saving grace on this night was Carlos Correa, and he got Correa to fly out to Mookie.  His night was done.  Arraez got to third on a pair of free passes by Alex Vesia, but Vesia got the final out on a fly ball to Belli .
Pepiot's final line was 4.1 IP 4 runs (all earned), 5 hits (2 HRs), 3 BB, and 2 K.  He threw 84 pitches, 51 strikes.
Pepiot left on the wrong side of a 4-2 game.  But this is the Dodgers.  In the bottom of the 5th Mookie hits a one out double and scores on Trea Turner's single.  Turner steals 2nd base and easily scores on another Will Smith opposite field double.  Then the LAD muscle took over.  A solo HR by Chris Taylor put the Dodgers in the lead, and Joey Gallo was welcomed to LA with a 3-run pinch hit shot and an 8-4 lead.
The bullpen did the rest.  Alex Vesia, David Price, Evan Phillips, Chris Martin, and Craig Kimbrel finished off the Twins.  Of course there was the usual drama with Kimbrel.  Joey Gallo fittingly caught the final out of the game.
The Dodgers completed their 33rd comeback win before the largest attendance of any MLB game this year, 53,432.  They have now won 10 in a row.  They are 30-5 for July and August, and are 32-5 on this run.
Nearly 2,300 miles northeast of Los Angeles, RHP Nick Frasso was making his debut as a Dodger.  Frasso is coming off TJ surgery, and the Blue Jays were very careful with him.  His three outings before his debut were:
July 4 – 4.0 IP – 60 pitches.
July 12 – 3.0 IP – 66 pitches – 8 days between starts
July 26 – 4.0 IP – 55 pitches – 14 days between starts
His start for Great Lakes was 15 days between starts.  For his first inning, he retired the side on 8 pitches with a strikeout.  He allowed a single in the 2nd inning, but got the side out without a run on 16 pitches.
In the third inning, he gave up a leadoff single.  After a strikeout, Nick picked him off the runner.  Frasso then surrendered a two out double, but got the final out on a pop out.
Nick's final line was 3.0 IP, 0 runs, 3 hits, 0 walks, and 4 strikeouts.  He threw 44 pitches, 32 strikes.
Nick Frasso made his Dodgers organization debut with the Loons. He was acquired from the Blue Jays in the Mitch White deal.

Tossed three scoreless innings with four strikeouts

Baseball America ranks him as LA's No. 16 prospect. Only 45 career innings, but has Top 100 potential. pic.twitter.com/qNcKeIb6IZ

— Blake Harris (@BlakeHHarris) August 11, 2022
The Loons came back and won this game with Diego Cartaya hitting a game tying HR (9) in the 8th.  And then the Loons got a walk off win in the 10th on a sac bunt/throwing error.  Cartaya was 3-3 with a double (11), single, and HR.
What a day for #Dodgers no. 1 prospect Diego Cartaya: with this homer in the 8th, he is now 3-3 with and walk, and is a triple away from the cycle. This bomb was his 9th in High-A and 18th overall this year. Cartaya's bat is the real deal. #AlwaysLA pic.twitter.com/2c7jJYgdAL

— Bruce Kuntz (@Bnicklaus7) August 11, 2022
#Dodgers no. 1 prospect Diego Cartaya take a two-strike fastball the other way for a double into the corner. He's 2-2 tonight, and a triple and homer away from the cycle. #AlwaysLA pic.twitter.com/hINfBRXzSq

— Bruce Kuntz (@Bnicklaus7) August 11, 2022
The Dodgers and Loons both win, but neither starting pitcher figured in the decision.  Ryan Pepiot needs to master his command, and Nick Frasso just needs to pitch.  Both figure to be featured pitchers for the remainder of this year and years to come.
Small editorial.  There were rumors that the Dodgers were interested in pursuing Carlos Correa.  I think the Dodger Stadium fans let management know just how bad of a decision that would be.  It is increasingly clear to me that the Dodgers have to sign Trea Turner to a long term deal.