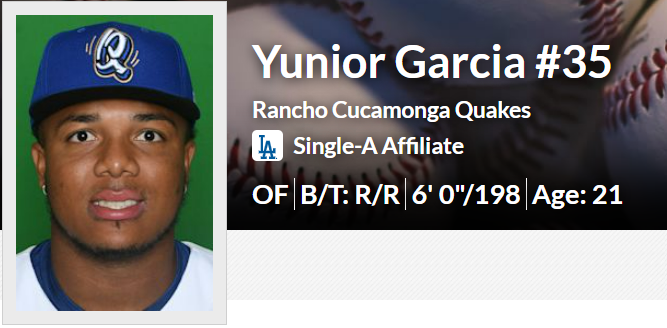 OKC Dodgers 4 vs Sugar Land Space Cowboys 1 – Game 1
Gavin Stone made his AAA debut and pitched 4 hitless/scoreless innings.  He did yield 2 walks and recorded 4 Ks.  Brusdar Graterol has now pitched in two out of 3 games.  He pitched 0.2 innings allowing a hit and recorded 1 K.  Hansel Robles finished the inning.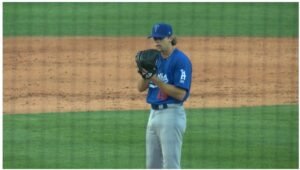 Jake Reed pitched the 6th and surrendered a run before Carson Fulmer followed with a 1 inning save in the 7th.
Hunter Feduccia hit a 2-run HR for a 2-0 lead.  In the 6th, after a BB and HBP, 2 stolen bases, all before Devin Mann stroked a 2-run single and a 4-0 lead.
OKC Dodgers 4 vs Sugar Land Cowboys 21 – Game 2
Andre Jackson allowed 4 runs (3 earned) on 6 hits and 4 walks in his 4.0 IP.  Mark Washington pitched a scoreless 5th.  With the score tied at 4, the roof caved in on the OKC pitchers.  First it was Pedro Báez who could not record an out and gave up 5 runs.  Daniel Zamora followed and got two outs.  But he also allowed 2 runs and left two runners on base for Yadier Álvarez.  Álvarez did one better than Baez.  He did not record an out on 8 batters vs 5 for Báez.  All 8 batter/runners scored against Álvarez.
Beau Burrows walked two and allowed a hit but finally got the K to end the inning.  When the dust settled, the Cowboys scored 17 runs on 10 hits and 9 walks in ONE INNING. 
Offensively, Jacob Amaya (4) and Ryan Noda (21) each had a double.  Andy Burns had two hits.
Methinks the Pedro Báez, Daniel Zamora, and Yadier Álvarez experiment is soon coming to an end.
Wichita Wind Surge (Twins) 3 vs Tulsa Drillers 0
Nothing much to report here. Landon Knack gave up a 2-run HR and Adolfo Ramirez allowed a solo HR, and that was the scoring.  But that was not the story.  29 year old former ML pitcher Daniel Gossett threw a 120 pitch no hitter against the Drillers.
Great Lakes Loons 12 vs Lansing Lugnuts (A's) 7
Ben Harris was the opener, and has he has so often done, pitched a perfect inning.  Kendall Williams followed but could not duplicate his last outing.  In his 4.1 IP he allowed 5 runs.  Jeff Belge followed Williams and struck out all 5 batters he faced.
Braydon Fisher and Joan Valdez each allowed a run in their two innings of work.
Great Lakes got on the board with a Damon Keith HR (4), his third in two nights.  In the third, a walk, Jorbit Vivas double (18), and an Eddys Leonard infield single to load the bases.  Imanol Vargas and José Ramos each singled to score 3.  Austin Gauthier hit a sac fly for the 4th run of the inning.
In the 7th, Vivas, Leonard, and Vargas all singled to load the bases.  Ramos reached on a fielder's choice that scored a tie breaking run.  Keith doubled to score two.  Gauthier got his second sac fly in the game to score the 4th run.  The Loons scored a 5th run on an error.
In the 9th Luis Yanel Diaz hit his 4th HR as a Loon.
Imanol Vargas had a 4 hit night.  José Ramos went 2-5 with 4 RBIs.  Damon Keith had two more XBH and 3 RBIs.  Eddys Leonard and Jorbit Vivas also had a pair of hits.
Modesto Nuts (Seattle) 8 vs Rancho Cucamonga Quakes 12
Maddux Bruns started and pitched a lot like his scouting reports indicate…extremely wild in 2.1 IP.  It wasn't  just the 2 hits and 2 walks; it was the 4 HBP.  He allowed 6 runs (5 earned).  The unearned run was due to his own error on a pickoff.  This game will certainly not be going on his resume.
Martin Santana, Jimmy Lewis, and Reinaldo De Paula pitched 5.2 scoreless innings following Maddux Bruns.  Madison Jeffrey entered the 9th with a 6 run lead and committed a relievers sin and proceeded to walk the first two batters who both scored.
This was a career night for 21 year old 1B, Yunior Garcia.  He went 5 for 5 with 3 HRs (13), his 28th double, and 6 RBIs.  Yeiner Fernandez also had a 2 run HR (9).  Jake Vogel hit his 19th double.