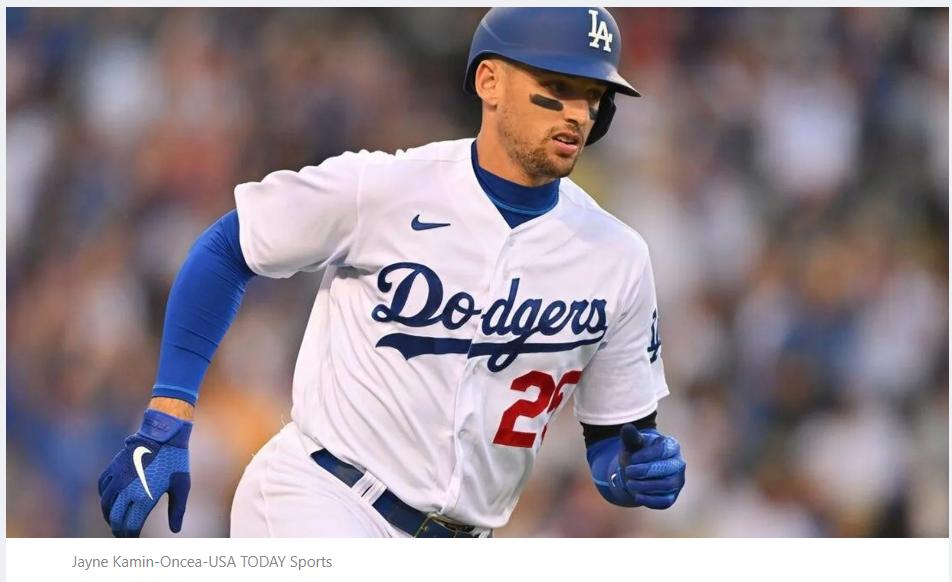 In a fantastic pitching duel, Tyler Anderson and Jesús Luzardo went toe to toe for 6.0 scoreless innings before both surrendered one run in the 7th.  Anderson gave up a leadoff 2 strike double to Jacob Stallings, and then a 2-out 0-2 pitch double by rookie Jerar Encarnacion to score the first run in the game.
In the bottom of the 7th, JT punched a leadoff single into CF.  After Luzardo struck out  CT3, Don Mattingly brought in LHRP Steven Okert to face Hanser Alberto, who he proceeded to strike out.  That brought up Trayce Thompson who lined a double into LF that scored JT, and Thompson got to third on the throw.  Gavin Lux could not get Thompson home.
Chris Martin relieved TA and continues to prove many of us fans wrong when it comes to AF trading for relievers.  This was Martin's 8th game as a LAD.  In those 8 games he has allowed 4 hits and 0 walks with 10 Ks.  It is the 0 walks and 10 Ks that AF saw and now he is doing it as a Dodger.  He has been a very good weapon for Doc in high leverage situations.
In the bottom of the 8th with Dylan Floro now on the bump, Mookie led off with a triple thanks to a bad route run by Brian Anderson.  Mookie on third with nobody out, and Trea Turner, Freddie, and Will Smith coming up and you have to like the Dodgers chances.  Turner grounds out to 3B and Mookie could not score.  Floro walks Freddie to set up a DP.  Then came a very fortuitous and strange baseball play.  Will Smith hit a ball to the left of the 3B who slid/dived to catch a ground ball and immediately got up to throw to the plate, but Stallings was running down the line to back up for an errant throw to 1B on a potential DP.  Instead there was no play as Stallings was not at home and the chance for a DP was lost.  Mookie scores and the Dodgers were up 2-1.
Perhaps we will find out what exactly happened with Jon Berti (3B), but the baseball book dictates that with runners on 1st and 3rd, and a ball hit to the left of the 3B, he tries for the DP not the play at the plate.  Total miscommunication, but one the Dodgers will take.  After all the purpose of walking Freeman was to set this play up.  As Jerry Hairston showed after the game, everyone was on the DP page except Berti.
Evan Phillips came in to close out and save the game.  As Doc explained after the game, this had nothing to do with not trusting Craig Kimbrel, but he had thrown 3 of the last 5 games and wanted to keep Kimbrel down another night.  First batter faced, Nick Fortes, slugged a 96.7 MPH 4-seamer into CF.  Trayce Thompson was initially turned around, but found the ball and made a great catch at the wall for the first out.
Phillips got the final two outs, and got his 2nd save.
This was a fun baseball gave. The Dodgers found yet another way to win a baseball game.  The Padres lost again to Washington with Josh Hader giving up 3 in the 9th for the loss, and the Giants lost to Colorado.  The Mets now have the 2nd best record in MLB and they are 6 games behind LAD.
On Saturday, Dustin May returns home and to the mound for the first time in 476 days. He will be facing off against 25 year old LHSP Braxton Garrett.  May's last game was on May 1, 2021, when he threw 1.2 innings against Milwaukee before exiting with the torn UCL.
Hopefully, Dustin brings his new change with his 100 MPH fastball and can battle through the inevitable jitters and join the  prospective playoff rotation.