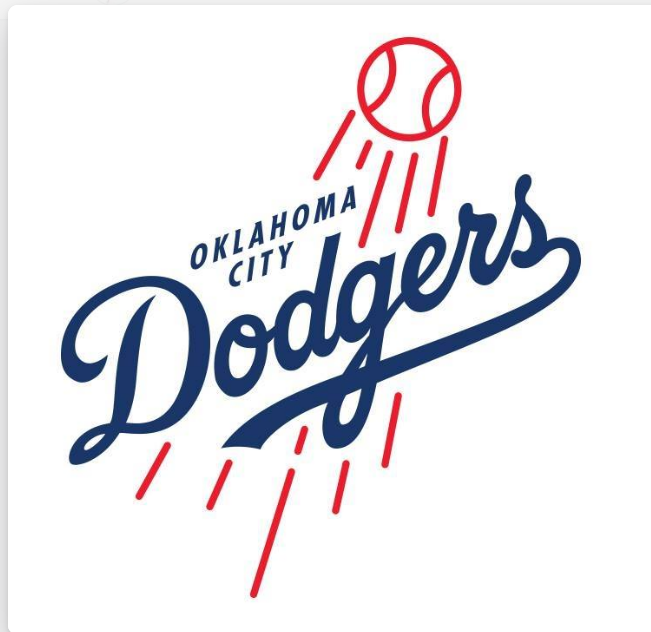 Tacoma Rainiers (Seattle) 5 vs OKC Dodgers 20
The Dodgers came into Sunday's game having fallen one game behind the first place El Paso Chihuahuas. At the same time the Round Rock Express have caught up to the Dodgers and now are also only one game behind El Paso. OKC has done everything possible to make  this a three-way battle by losing eight of their last 10 games.
The good news is that OKC has six games left with El Paso while Round Rock and El Paso also square off in a  six-game series.
On the Mound
On Sunday Robbie Erlin  pitched the first two inning for the Dodgers giving up one unearned run on a hit and walk while striking out five.  It was his first start since August 13th.
Erlin was followed by Daniel Zamora who pitched 1.1 clean innings with one strikeout.
Keone Kela came on in the top of the fourth inning with one out and sandwiched three walks in between two strikeouts.
In the fifth inning the rehabbing Victor Gonzalez  worked around a leadoff walk with two ground outs and a strikeout while Nick Robertson did the same in the top of the sixth by stranding a leadoff walk. Robertson struck out two in the top of the seventh inning before being relieved by Mark Washington who recorded the third out on a ground ball.
Washington returned for the eighth inning and proceeded to give the Rainiers a four-spot on a single, two doubles and a home run. He had a two-strike count on four consecutive batters but could not put them away.
Justin Hagenman finished up with 1.2 innings on one hit with two strikeouts.
At the Plate
The OKC bats came to play, at least in the first three innings. In the bottom of the second inning  the decisive blow was a Jacob Amaya bases loaded home run (6) following a Jason Martin single, a James Outman single and a Ryan Noda walk.
Bases un-loaded!

Jake Amaya hits his second grand slam with OKC and the Dodgers take a 4-1 lead! pic.twitter.com/zCvNQvgOyC

— Oklahoma City Dodgers (@okc_dodgers) September 11, 2022
The Dodgers scored four more in the bottom of the third inning on a pair of home runs. Jason Martin homered (31) to right field and Devin Mann hit a three-run home run (3) to left center field. Mann drove in James Outman who had walked and Jacob Amaya who doubled.
The bats came out again in the fifth inning. With two outs, and on three consecutive pitches, they scored two runs on a Jacob Amaya single, a Devin Mann triple and a Tony Wolters single. At this point the cycle became a possibility for both Amaya and Mann.
Not content with 10 runs, and aided by the Rainiers, the Dodgers scored five more in the bottom of the sixth inning. Edwin Rios hit his sixth home run after Michael Busch reached base on a fielding error. James Outman followed with a solo home run (10) while Tony Wolters and Drew Avans had RBI singles set up by a Devin Mann walk and another Rainiers error allowing Ryan Noda to reach base.
After giving up four in the top of the eighth inning the Dodgers scored five in the bottom half of the inning.
Tony Wolters drove in one with a double, Drew Avans brought one home with  a single, Michael Busch's double scored two more and Jason Martin got his 105th RBI with a ground out.
Player of the Game – Tony Wolters
There were a number of choices, especially Devin Mann and Jacob Amaya who both had three hits and four runs batted in. However, being partial to catchers, Tony Wolters three hits and three RBI swayed the judge.
Tulsa Drillers  3 vs Frisco RoughRiders (Texas) 18
On the Mound
Emmet Sheehan made his Double-A debut and things did not go well. He recorded only four outs while giving up  one hit , a three-run home run, along with two walks.
Alec Gamboa followed Sheehan and over two innings gave up six earned runs.
Pitching struggles continued for the rest of the game with the exception of Guillermo Zuniga.
Cole Percival gave up two runs in 1.2 innings while Jacob Cantleberry gave up three runs in his lone inning.
Guillermo Zuniga did pitch a scoreless sixth inning.
The RoughRiders continued to feast on Drillers pitching and pushed their total to 18 with four earned runs off Jose Hernandez.
At the Plate
Leonel Valera was at it again and hit a leadoff home run in the top of the first inning.
The Drillers scored two more runs in the second inning. Buddy Reed singled and Jeren Kendall walked. Reed advanced to third on a fly ball and scored on a double steal with Kendall. Leonel Valera then singled to drive home Kendall.
Player of the Game – Leonel Valera
Valera gets the nod as he had two hits and two more runs driven in.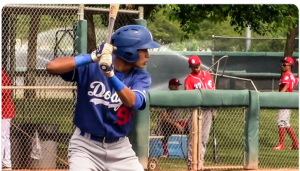 Great Lakes Loons  vs West Michigan Whitecaps  – canceled due to heavy rain
Lake Elsinore Storm (San Diego) 5 vs Rancho Cucamonga Quakes 2
On the Mound
The Quakes had one of their best pitching outings during the year going until the ninth inning.
Jacob Meador started and  had a perfect two innings with five strikeouts.
Jimmy Lewis did not fare as well and with four walks he allowed a run and left with the bases loaded with  two out.
Darlin Pinales came on with the  bases loaded and stranded three runners with a strikeout. He went on to pitch 4.1 innings on three hits,  a walk and three strikeouts.
Madison Jeffrey pitched a good eighth inning on one hit but the flood gates opened in the ninth. The Storm scored four runs on three hits and a walk.
At the Plate
The Quakes  struck first in the bottom of the second innings with a Kyle Froemke solo home run (3).
They scored a second run in the bottom of the eighth inning after Juan Alonso walked and scored on a Marco Hernandez double. That  was all the offense the Quakes could muster.
Player of the Game – Darlin Pinales
Pinales pitched a scoreless career high 4.1 innings and stranded all three runners when called upon in the third inning.