We are now down to 16 hours (as I am writing this) before the trade deadline expires.  It seems we have been talking about how to improve the Dodgers for two months, all the time knowing significant changes (trades) were not going to happen until the final hour.
Dodger fans, and LAD beat writers, and national baseball journalists, believed that with all of the injuries, the Dodgers needed a front of the rotation level starting pitcher.  But who was available?  Many of us were hoping for Lucas Giolito as being the best of a mediocre group of starting pitchers.
As of right now, the Dodgers have seemingly settled on Lance Lynn. Lynn was desired by AF in 2020, but Texas wanted too much for him at the time.  The 2023 Lance Lynn is not the 2020 version.  The 2023 version could be considered somewhat of an innings eater.  Certainly more than any of the LAD pitchers.  He has a good K/9 of 10.83, and a  reasonable K/BB of 3.38.  However his ERA of 6.47 and his WHIP of 1.46 are not very good.  He has allowed more HRs than any other MLB pitcher.
His ERA is last (63rd) in MLB for all qualified pitchers.  His WHIP is 57th in MLB for all qualifiers. Interesting to note that the worst MLB qualified pitcher for WHIP is Jack Flaherty (1.55).  His peripherals are not great either.
Lance says he is ready and eager to put March-July behind him and begin his new season with the Dodgers, starting August 1.
The Dodgers baseball personnel believe that they have found something with Lynn that they can make changes to.  We will not have long to wait before we see Lance Lynn in a LAD uniform. He is set to take the bump against Oakland in Game 1 of a 3 game series tonight.
With Lynn the Dodgers also got RHRP, Joe Kelly.  Kelly's ERA of 4.97 is not very good, and neither is his 1.310 WHIP.  But his 3.24 FIP gives encouragement.  He is above MLB average for strikeouts with 32%.  His 9.4% BB rate is above MLB average of 8.2%.  I recognize that Joe is a fan favorite, but the Dodgers will not be facing Carlos Correa again this year.
I am still puzzled about the Kiké Hernández trade.  At first I thought that Chris Taylor may be included in a trade to shed some payroll, and maybe it still is.  The prospect capital was insignificant.  Kiké is not as good defensively as CT3.  My one salvo that I can latch onto, and appreciate, is Kiké's positive post season exploits.  Dodger fans have given grief to management for not having a good bench for the playoffs.  Kiké helps with that.
The fourth acquisition is SS/2B/OF Amed Rosario.  He is a professional and says that he is willing to do anything to help the club win, and he is more than believable. He had never played 2B before Sunday, but he had been out early working with the coaches on playing 2B.   He appears to be the consummate team player, ala Jason Heyward.
But Amed Rosario is a Dodger because of his offensive metrics against LHP.  He is a very good offensive player, both with the bat and his feet.  He will help the Dodgers.  He will undoubtedly hurt the Dodgers at times with his glove as well.  Then again so does Max Muncy.
Another positive with the Rosario acquisition, is that LAD was able to move Noah Syndergaard and actually get a good player in return.
Dodgers Additions:
Lance Lynn – RHSP
Joe Kelly – RHRP
Kiké Hernández – Utility Swiss Army Knife – Potential playoff weapon
Amed Rosario – SS – RH batter against LHP
Dodgers Losses:
MiLB RHRP Nick Robertson (Kiké Hernández)
MiLB LHP Justin Hagenman (Kiké Hernández)
RHSP Noah Syndergaard (Amed Rosario)
MiLB RHSP Nick Nastrini (Lance Lynn and Joe Kelly)
MiLB RHRP Jordan Leasure (Lance Lynn and Joe Kelly)
OF Trayce Thompson (Lance Lynn and Joe Kelly)
The Dodgers are still involved in talks with NYM for Justin Verlander, but the chances seem unlikely.  AF is not going to be bidding against himself on this.  Everyone knows the Astros farm system is barren.  If NYM wants to trade JV, they will get a better deal with LAD.  But, the sticking point is that JV would prefer to play for Houston and may be only willing to waive his no-trade for Houston.    16 hours from now we will know.
AF has undoubtedly done his due diligence on multiple potential players, and an probably get a deal done very quickly.  It has GM/PBO to put a time limit on decisions for major trades so they can pivot to the next deal (if there is one).  Currently the only other players I have read where the Dodgers may be in play are Eduardo Rodriguez and Mitch Keller (highly unlikely).  Would they take a Jack Flaherty or Rich Hill or Michael Lorenzen as a fall back SP necessity?
Perhaps the player with the highest ceiling that I would really like to see the Dodgers take a gamble with is KC RHRP Carlos Hernandez.
Carlos Hernandez big potential add for the padres bullpen, can work as a spot starter, medium or high leverage pitcher. He's had a breakout season this year with a 22.7 K-BB%, 3.27 ERA, .254 wOBA, 6.5 Barrel%.

8 RV on 4-Seam and .176 BAA Slider, here's all of his pitches marked. pic.twitter.com/mJ3Brs4yAN

— Danny (@TatisMVPszn) July 23, 2023
I do not see a rental that would entice me to want to trade any LAD top 10 prospects.  I understand that there is no real position for Michael Busch this year on the LAD roster, but he sure deserves a good 2 month run.  I would hope that the Dodgers hold onto him for next year.  His bat could be special.
Unless the Dodgers do some trimming of the MiLB rosters, I foresee a lot of players taken in the Rule 5.  I know fans do not want to trade the prospects, but there comes a time that you add them, move them, or lose them.
Then there was this: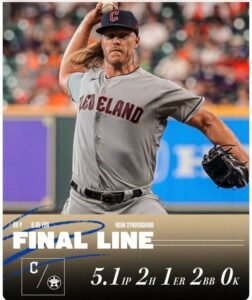 Starting Pitching:
·      Michael Lorenzen
·      Jack Flaherty
·      Eduardo Rodríguez
·      Paul Blackburn
·      Rich Hill
·      José Quintana
Relief Pitchers:
·      Scott Barlow
·      Paul Sewald
·      Keynan Middleton
·      Brent Suter
·      Brad Hand
·      Brooks Raley
·      Giovanny Gallegos
·      José Cisnero
·      Carlos Hernández
·      Alex Lange
·      Kyle Finnegan
·      Aaron Bummer (the 2023 version)
Offense:
·      Jeimer Candelario
·      Tommy Pham
·      Dylan Carlson
·      Mark Canha
·      Paul DeJong
·      Teoscar Hernández
·      Tim Anderson
Which of the above are you willing to give top prospects for? Top prospects: Which top 5? Which top 10? Other teams that occasionally compete are willing to pay that cost. Teams that consistently compete do not.
Top Rule 5 Draft 1st time eligible:
·      Landon Knack
·      Nick Frasso
·      Kyle Hurt
·      Yeiner Fernandez
·      Kendall Williams
·      Edgardo Henriquez
Previously passed on Rule 5 draft and still eligible:
·      Hunter Feduccia
·      Devin Mann
·      José Ramos
·      Alec Gamboa
·      Gus Varland
·      Carlos Duran