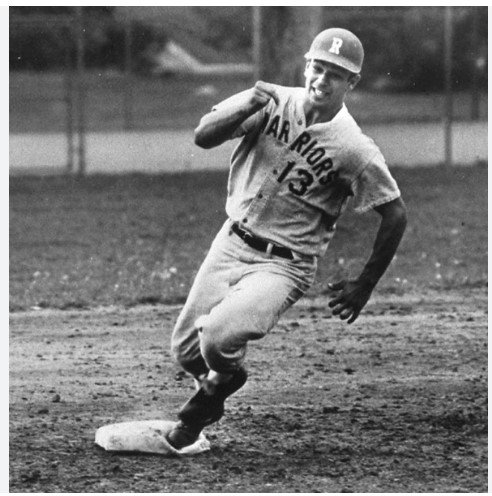 Understandably, many of the younger LA Dodger fans continually brag about the great 2016 draft, being the best draft in LAD history.  There is no doubt that it was a great draft, the best in the Andrew Friedman Era (by far).  But no, it is not the standard bearer for Dodger drafts.  The 1968 drafts were far and away the best in LAD history, and most likely the best draft in MLB history.
I say 1968 drafts, because in 1968 (and many subsequent years), there were four drafts: a January and June regular draft, and a secondary phase for both.  The January draft was for players who had graduated from school after the June draft, which was timed to coincide with the most common graduation date for high schools and colleges.  In the "secondary phase", teams could draft players who had previously been drafted but had not signed, mainly because they had wanted to continue their studies.
While top draftees from January or from the secondary phase did sometimes become impact players in the majors, it was clear that the regular June draft was where the best future prospects could be found. The January draft was discontinued in 1987, as was the secondary phase, and since then there has been a single draft covering all eligible players.
For 1968, 101 players were drafted by the Dodgers:
January Regular – 10
January Secondary – 13
June Regular – 71
June Secondary – 7
1968 Los Angeles Drafts and the 11 players that went on to have MLB careers.
January Secondary Phase (2):
Dave Lopes – 2nd Round – Washburn University
Geoff Zahn – 5th Round – University of Michigan
June Regular – (6):
Bobby Valentine – 1st Round (5th overall) – Rippowam High School, Stamford Connecticut (Pictured)
Bill Buckner – 2nd Round – Napa High School, Napa, California
Tom Paciorek – 5th Round – University of Houston
Joe Ferguson – 8th Round – University of the Pacific (Stockton, CA)
Doyle Alexander – 9th Round – Woodlawn HS, Birmingham, Alabama
Bob Gallagher – 17 Round – Stanford University
June Secondary Phase (3)
Steve Garvey – 1st Round – Michigan State University
Sandy Vance – 2nd Round – Stanford University
Ron Cey – 3rd Round – Washington State
9 of the 11 players identified above, did not just have MLB careers, but were prolific MLB players.
Bill Buckner – 22 years – LAD 8 years
Steve Garvey – 19 years – LAD 14 years
Doyle Alexander – 19 years – LAD 1 year
Tom Paciorek – 18 years – LAD 6 years
Dave Lopes – 16 years – LAD 10 years
Joe Ferguson – 14 years – LAD 11 years
Geoff Zahn – 13 years – LAD 3 years
Bobby Valentine – 10 years – LAD 3 years
Sandy Vance played parts of two years in MLB, both with the Dodgers.  Bob Gallagher played 4 years in MLB, and none for LAD.  He was selected by Boston in the 1971 Rule 5 draft.
6 of the 9 combined for 23 All Stars:
Steve Garvey – 10
Ron Cey – 6
Dave Lopes – 4
Bill Buckner – 1
Tom Paciorek – 1
Doyle Alexander – 1
There was a NL MVP (Garvey), a WS MVP (Cey), 2X NLCS MVP (Garvey), and 2X All Star MVP (Garvey).  There were 5 GG: Garvey – 4 and Lopes – 1.  One won a batting title: Buckner.
Bobby Valentine – 1,909 PA – .260/.315/.326/.641 – 12 HR, 157 RBI, 134 K, 140 BB
Valentine was considered the jewel of the draft for the Dodgers.  He was all state in three sports: football, baseball, and track at Rippowam High School in Stamford, Connecticut.  He was a highly recruited athlete in both football and baseball, and chose USC over Nebraska and Notre Dame (obviously he was smart as well
.  Like Mookie, he was a star at everything he did.  Mookie has bowling; Valentine was a champion ballroom dancer.  He was also Student Council President.
He became a super utility player for the Dodgers, and after the 1972 season, he was traded to the Angels with Frank Robinson, Billy Grabarkewitz, Bill Singer, Michael Strahler, for Andy Messersmith and Ken McMullen.
He got off to a fast start in his first year with the Angels.  Unfortunately in May 1973, he suffered a multiple compound leg fracture, and was never the same.  His numbers would have been much better if he didn't sustain the injury.
Bill Buckner – 10,037 PA – .289/.321/.408/.729 – 174 HR, 1,208 RBI, 1,528 K, 978 BB
Buckner was also a star high school football player and baseball player.  He was recruited by Stanford and USC, but chose professional baseball.  He did attend USC, and his roommate at USC was Bobby Valentine.
He was once a speedy OF, but after two ankle surgeries in 1975 and 1976 he was never the same.  He walked with a limp for most of his career.
On January 11, 1977, Buckner was traded with Jeff Albert (MiLB) and Ivan De Jesus to Chicago Cubs for Mike Garman and Rick Monday.
Buckner won the 1980 NL Batting Crown with the Cubs.  But he will always be remembered for his misplay in the 1986 World Series against the NYM.  In the top of the 10th, the Red Sox took a two run lead.  Inexplicably, manager John McNamara chose to keep Buckner in at 1B instead of Dave Stapleton, who replaced Buckner defensively in three previous WS games.  The Mets tied the score in the bottom of the 10th.  On a Mookie Wilson slow roller to 1B, the ball rolled to the left of Buckner's glove and between his legs for an error.  Ray Knight was at 2B when Wilson came to the plate, and scored the winning run on the error.  Buckner received death threats because of that play.
In 1990, Buckner signed with Boston as a free agent, and in full circle, he was given a standing ovation during player introductions in Boston's home opener.
Steve Garvey – 9,466 PA – .294/.329/.446/.775 – 272 HR, 1,308 RBI, 1,003 K, 479 BB
Garvey was another star high school football player and baseball player in Tampa, FL.  He did go on to play college football and baseball at Michigan State University.  He played defensive back for the legendary Duffy Daugherty.  In his first AB at Michigan State, he hit a long grand slam HR.
Garvey was a 10 time All Star.  He was in 5 World Series (4 with LAD and 1 with SDP).  He was a true clutch performer in the postseason.  In 232 PA, he batted, .338/.361/.550/.910.  He had 11 HRs (10 as a Dodger) and 31 RBIs.
As Bear indicated, Garvey was a 3B, and the fans in the stands behind 1B were always in grave danger.  The Dodgers loved his bat so they decided to hide him at 1B.  He went on to become a tremendous defensive 1B with 4 GG, all with LAD.
Garvey is #6 on all-time Dodger HR list with 211.
After 1982, Garvey was granted free agency, and signed with San Diego.
Ron Cey – 8,344 PA – .261/.354/.445/.799 – 316 HR, 1,139 RBI, 1,235 K, 1,012 BB
Cey was a multi-sport star at Mount Tahoma High School, earning 9 varsity letters.  He played baseball two years at Washington State, before being drafted by the Dodgers.  He was a 6 time All Star, 1974-1979.  He was named on MVP ballots for 5 years, but the best he was able to achieve was 8th in 1977.  He hit 20+ HRs in 10 of 11 years.  The only year he did not reach 20 was the short season in 1981.  In 1977, Cey hit 30 HR and 110 RBI.
In the 1981 WS, Cey was named co-MVP with Pedro Guerrero and Steve Yeager.  He was beaned in Game 5 by Goose Gossage, and returned for Game 6 and went 2-3.
Cey is #5 on all-time Dodger HR list with 228.
On January 19, 1983, Cey was traded to the Cubs for Dan Cataline (MiLB) and Vance Lovelace.
Dave Lopes – 7,340 PA – .263/.349/.388/.737 – 155 HR, 614 RBI, 852 K, 833 BB, 557 SB
Lopes was a true Dodger.  He was drafted by the Giants in 1967 in the 8th round, but did not sign.  Lopes' ticket was his speed.  He led MLB with 77 SB in 1975 and led NL with 63 in 1976.  His 557 SB ranked #26.  His SB% was 83.01%, ranking 3rd best all time for players with at least 400 SB.  In 1975, he set a ML record with 38 consecutive SB, a record that was eventually broken by Vince Coleman in 1989.
Lopes is 2nd on the Dodgers all time SB leaders with 418, only behind Maury Wills' 490.
On February 8, 1982, Lopes was traded to Oakland for Lance Hudson (MiLB).
Lopes, Cey, and Garvey made up ¾ of the infield that stayed together for 8 ½ years, and they were all drafted in 1968.
Joe Ferguson – 3,634 PA – .240/.358/.409/.767 – 122 HR, 445 RBI, 607 K, 641 BB
Ferguson was a 2 sport star at The University of the Pacific, Stockton, CA.  In basketball, he played on the NCAA West Regional Final, losing to Kareem Abdul Jabbar (Lew Alcindor) and UCLA in 1967.
He split time behind the dish with Steve Yeager, and because of his cannon for an arm, he played RF against LHP.  He showed off his arm in Game 1 of the 1974 WS.  Oakland took a 3-1 lead in the top of the 8th on an unearned run, and Sal Bando moved to 3B with one out.  Reggie Jackson hit a fly ball into right-center field, and Ferguson cut in front of Jimmy Wynn to make the catch, and then threw a 300 foot strike to Yeager to cut down Bando at the plate.  The Dodgers got close in the 9th, but lost Game 1, 3-2.
The Dodgers won Game 2 thanks to a 2-run HR by Ferguson in the 6th inning against Vida Blue.  That was the only game the Dodgers would win in the 1974 WS.
On June 25, 1976, Ferguson was traded with Freddie Tisdale (MiLB) and Bob Detherage to St. Louis for Reggie Smith.
Tom Paciorek (aka Wimpy) – 4,465 PA – .282/.325/.415/.741 – 86 HR, 503 RBI, 704 K, 245 BB
Paciorek was also a 2-sport college star at the University of Houston.  He was a defensive back, good enough to be a 9th round pick by Miami Dolphins. He was an All-Tournament player in the 1967 College World Series.  Houston was the runner-up to Arizona State.  He was a MiLB superstar as he won 1972 Sporting News MiLB Player of the Year with Albuquerque Dukes.
On November 17, 1975, Paciorek was traded with Lee Lacy, Jerry Royster, and Jim Wynn to Atlanta for Ed Goodson and Dusty Baker.
Geoff Zahn – 304 G, 1,849 IP, 3.74 ERA, 1.354 WHIP, 3.86 FIP, 705 K, 526 BB, 149 HR
The Dodgers were the 4th team to draft Zahn.
06-07-66 – White Sox (34th round)
01-28-67 – Red Sox (5th round)
06-06-67 – Tigers (2nd round)
01-27-68 – Dodgers (5th round)
Zahn won 18 games in 1982 for the Angels, earning Sporting News AL All Star Team LHP.
On May 2, 1975, Zahn was traded with Eddie Solomon for Burt Hooten.
Doyle Alexander – 561 G, 3,376 IP, 3.76 ERA, 1.293 WHIP, 3.95 FIP, 1,528 K, 978 BB, 324 HR
Lasted one year with LAD before being traded with Bob O'Brien, Sergio Robles, Royle Stillman to Baltimore for Pete Richert and Frank Robinson.
Alexander was later traded in one of the more memorable deals for both teams. On August 12, 1987, Alexander was traded by Atlanta to Detroit for John Smoltz.  Smoltz went on to a HOF career with the Braves, but Alexander did what he was acquired to do.  He started 11 games for the Tigers in a pennant race, going 9-0 with a 1.53 ERA.
The Others:
Sandy Vance – 30 G, 141 IP, 3.83 ERA, 1.369 WHIP, 3.73 FIP, 56 K, 46 BB, 10 HRs
Vance was another 4 team draftee:
06-08-65 – Angels (2nd round)
06-06-67 – White Sox (2nd round)
01-27-68 – Houston (2nd round)
06-07-68 – Dodgers (2nd round)
He retired after 6 years in the Dodgers organization.
Bob Gallagher – 276 PA, .220/.266/.275/.541 – 2 HR, 13 RBI, 56 K, 16 BB
Gallagher was selected by Boston in the 1971 Rule 5 draft.  He never played a game for the Dodgers.
Not only did most of this draft class have productive careers with the Dodgers, many were later traded in packages that brought back other productive Dodgers.
Doyle Alexander in a trade to return Frank Robinson
Bobby Valentine in a trade to return Andy Messersmith
Geoff Zahn in a trade to return Burt Hooten
Tom Paciorek in a trade to return Dusty Baker
Joe Ferguson in a trade to return Reggie Smith
Bill Buckner in a trade to return Rick Monday
The 1968 drafts were absolutely the Mount Everest of MLB drafts.  It is the draft that all other drafts are measured against.
I will be comparing the 2016 draft tomorrow or the next day.
Everything sounds better with Vin Scully.