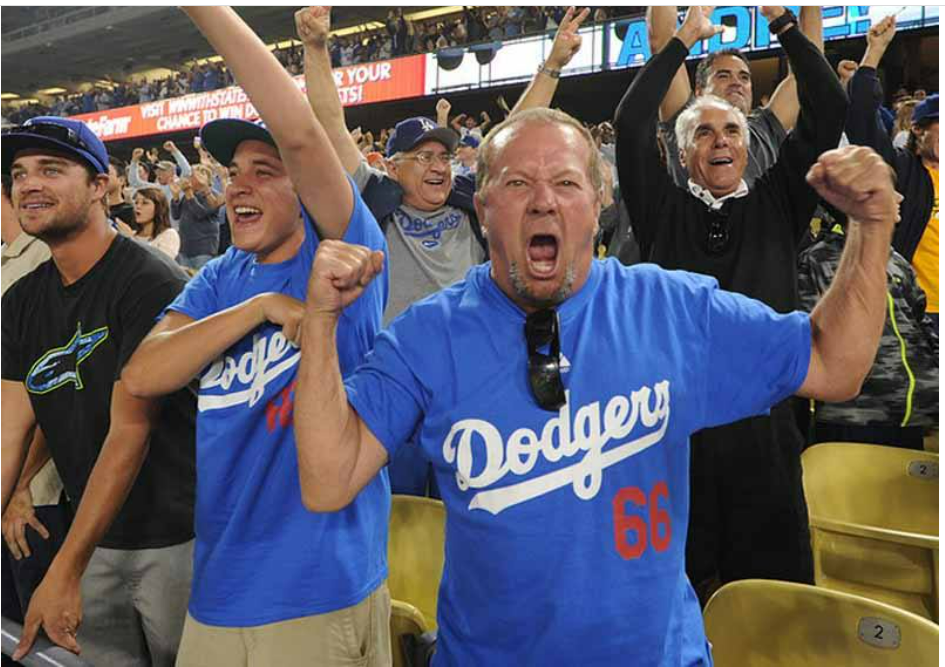 Going into the Cleveland Series, the Dodgers are no longer in 1st place in the NL West.  That prize belongs to the San Diego Padres; the team without their franchise player all year, Fernando Tatis, Jr.  His return date is now pushed back to approximately after the AS Break.  Drew Pomeranz is also due back later this month.  Mike Clevinger and Blake Snell are still working their way back.  Snell is in the rotation, but Clevinger is still on the IL.
The Padres are only percentage points ahead of LAD, but because they have played 3 more games, they are technically 0.5 game ahead.
The Dodgers have had injuries of their own.
Also note that while it will not impact his return date for the flexor strain, Buehler had surgery to remove bone spurs in his elbow.
Also for consideration, the dates indicated above are the earliest dates the players could return.  Also, whether they can return to their pre- injury capabilities.  For example, Dustin May is not going to be in the rotation at any time this year.  The Dodgers will be very conservative with his IP.  Look how long it is taking the Dodgers to get Caleb Ferguson into B2B games.  How long will it take for Treinen, VGon, Kahnle to be able to go B2B?  How many long relievers will be on the roster?  Duffy?  Nelson?  White?  Price?
We Dodger fans are a spoiled bunch.  We expect this team to be in 1st every day of the season EVERY YEAR, and anything less than a WS championship is unacceptable.  Well the last part is certainly true.  I consider myself in that spoiled class.
At the same time, as I am writing these posts I have promised myself and others that I will look at things as pragmatic as I can. I know that there is a crowd that believes that the Dodgers have this bedrock of future All Stars in MiLB just champing at the bit for the call to take the team over the top.  At least IMHO, that is not anywhere close to being accurate.  Depth and serviceable ML players?  Yes.
Pitching replacements have already been tapped into, and with limited success. Mitch White has proven he can be in a ML rotation, even with a contender like LAD.  He just needs a chance.  There are only a couple of trade options that I would prefer to White.    Frankie Montas and Luis Castillo are two that come to mind.
Ryan Pepiot is as close as one can be, but he is not MacKenzie Gore.  He can fill an emergency start in 2022, but if the Dodgers need to count on him for every 5th day, then that is because several are hurt.  Pepiot will not be blocked next year, and should get that shot at one of the 5 rotations starters in 2023, not 2022.  He will continue to spot start if needed, but could become a bullpen option this summer.
Michael Grove has shown he is not ready.  I have read nasty comments on Twitter saying that Grove should never be allowed on an MLB roster.  I say bullspit.  He is just not ready.  Anyone who thought otherwise was just naïve.  He can be a viable ML #6 SP/multiple inning reliever.  Jimmy Nelson and Danny Duffy are not going to be around forever.  Come to think about it, they really haven't been around at all.  I also believe the Dodgers think that Grove can be useful in a non-high leverage single inning situation if needed in 2022.  Every staff needs one of them.  That is how Caleb Ferguson went from starter to reliever.  And now Caleb is getting close to those high leverage situations routinely again.
Andre Jackson seemingly has taken a step back, for whatever reason.
The Dodgers got their surprise for the bullpen in the name of Yency Almonte.  But the MiLB prospects expected for a ML bullpen spot in 2022 are just not ready…Justin Hagenman, Marshall Kasowski, Aaron Ochsenbein, Yadier Alvarez, and Mark Washington.  The AAAA bullpen crowd are not game changers…Carson Fulmer, Robbie Erlin, Jon Duplantier, Beau Burrows, Sam Gaviglio, or Daniel Zamora. The two AAAA relievers that are the most intriguing for me are Pedro Baez and Dellin Betances. The Dodgers are going to have to make do with recalling and optioning those on the current roster, and Justin Bruihl & Garrett Cleavinger.    That is until Treinen, Kahnle, VGon, Duffy, and Nelson are ready.  There will also be a plethora of ML relievers available at the deadline.  Will they be better than what is on the current roster?
For the position players, the Dodgers have been fortunate that only Edwin Rios has been out for any extended period of time.  He is due back in early July.  Eddy Alvarez and Hanser Alberto are currently on the bench, and either Zach McKinstry or Jake Lamb will be there next week when the roster limit for pitchers is limited to 13.  Who goes when Rios is ready????  Rios should resume his partial regular role in the 3B/DH role once he returns.  There is nobody in MiLB who is a better option.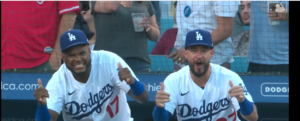 Other than ZMac, the only other non-AAAA position players who would be considered would be Miguel Vargas and Michael Busch.  Neither are ready for a regular role on the LAD roster for 2022, but both could be considered for DH and PH roles later in the season.  AAAA players who will be considered are Jake Lamb and Jason Martin.  Bottom line, neither Lamb nor Martin are replacements for any of the LAD regulars.
Look, am I happy with how Max Muncy, JT, or Belli are hitting?  Absolutely not.  Are there better options in the organization FOR 2022?  IMHO, no.  The Dodgers are going to need for Mookie and Freddie to get at least warm, and for one of Max, JT, or Belli to be more than an at or below Mendoza line hitter:
Belli – .206/.275/.388/.663
JT – .211/.282/.343/.625
Max – .156/.323/.279/.602
CT3 can play CF in a pinch, but not nearly at the level of Belli.  Thus, Belli is going to need to stay in the lineup for defensive purposes.  As Orel said in Wednesday's game, if Belli could be just a 100 OPS+ player, with his defense, he could be a plus rather than a negative.  That would mean changing his all or nothing approach.  Will he?
Once Rios is back, unless JT or Max decides to get offensive, I would have zero problem of splitting the time into thirds. I am not ready to say that Jake Lamb should be the RHH 3B over JT, but I would not be against giving it a shot.  If Vargas or Busch end up on the 26-man, then there are other problems.
Jake Lamb – .292/.396/.525/.921
Miguel Vargas – .277/.370/.483/.853
Michael Busch – .224/.280/.408/.688
Vargas and Busch are not hitting at the level of Lamb, but Lamb has an opt out date that would need to be exercised.  It would be best if the Dodgers did not have to find out if either can play on a playoff contending team in crunch time.  It would be best if they could build into from the beginning of the season.
It is still too early to determine who might be available via trade deadline, but getting there is going to take the Dodgers on the current roster to be productive.  Help at MiLB is probably not in the cards.  And there will be no Max Scherzer, Yu Darvish, Trea Turner, or Manny Machado available this go-round.  It is time for we spoiled LAD fans to be pragmatic, right?
One game at a time.
Most everyone here knows that I am a huge Jacob Amaya fan.  So I just have to show the first hit for Jacob Amaya at AAA.
Let's Roll!
How about a Grand Slam for your 1st hit in AAA! How about Jacob Amaya! Just like they taught him at @SHBaseball03 Let's Roll! Awesome moment! #dodgersprospects #jacobamaya pic.twitter.com/DK7gGzFPB0

— Dodgers Daily (@dodger_daily) June 17, 2022
This will also be in the MiLB Summary when I get a chance to get that published.