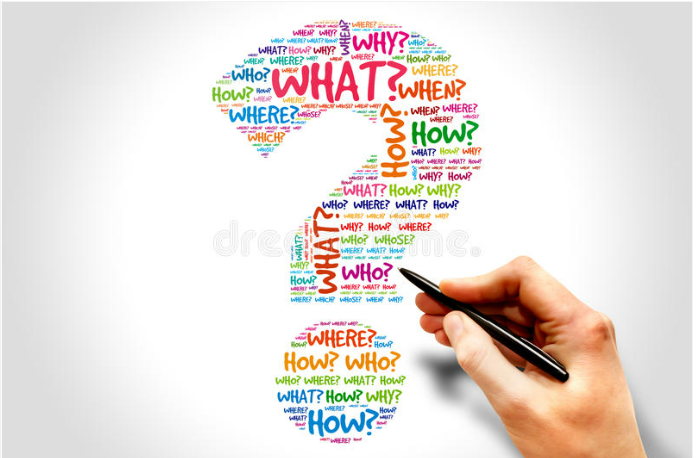 Now that the Dodgers have clinched the NL West Division for the 9th time in 10 years, with 21 games to go, now what do they do?  Badger has been consistent with his concern to rest the veterans and pitchers as much as possible.  Sometime the situation dictates what the team can and cannot do.  Max Muncy was out a couple of days after a cortisone shot to his left knee.  Gavin Lux has been out quite a while with his neck and upper back where he too got a cortisone shot.  It is being reported that Gavin should be ready to go this weekend in SF.  The bullpen has been a jigsaw puzzle for a while.
The team was going with a bullpen including Jake Reed and Heath Hembree, and now Justin Bruihl.  They had to bring up Andre Jackson to pitch a couple of innings in relief on September 11 when Blake Treinen went back on the IL.  They optioned Andre to activate Tommy Kahnle.   Will Kahnle stick with LAD this time?  Are the Dodgers being extra cautious with Yency Almonte and Brusdar Graterol?  Will Blake Treinen even be an option for the playoffs? Will the "new" Let It Go Craig Kimbrel continue to pitch at an exceptional level?  Is Andrew Heaney a legit option to start in the playoffs, or will his HR issue continue to rear its head?  Will Dustin May master his command over his next 4 starts?  Okay…will Clayton Kershaw stay healthy?  Have the Dodgers been doing it with mirrors with the pitching, or is the depth just that exceptional?
The team will get physical rest. Besides the tired arms, I think the biggest obstacle the team had to face against Atlanta in the NLCS was the mental grind they encountered in trying to catch the midgets. I believe there were multiple fans calling for the Dodgers to accept they were a Wild Card team and rest the regulars and pitchers.  Take the foot off the pedal.  But that is not the Dodger way, and they played exceptional baseball (43-13) from August 1, including winning their last 7 games of the season. And yet they still could not catch SF.  I think they were running on adrenaline with the WC game against Waino and then the 5 game NLDS over SF. After that, I think they were done.
This year, there should be no mental fatigue. They will not coast and they should get home field throughout early enough.  They are 5.5 games up on Houston, 10 games up on NYM, 10.5 games up on Atlanta, 11.5 games up on NYY, 14.5 games up on St. Louis, 17.5 games up on Toronto, and 18.0 games up on Philadelphia and Seattle, and 19.0 games up on Tampa Bay. With 20 games to play, I like LAD's chances.
They should be able to rest the veterans, especially in the final 6 game homestand against Colorado, and then they have 6 days off before NLDS game 1. In the first post clinch game, the big three all sat to begin the game.  Michael Grove has to wonder why he drew the short straw to start a game without Mookie, Trea, and Freddie, and to face off against Zach Davies who seems to always pitch well against LAD.  But he gets another chance at an ML audition for 2023.
Overall, Michael Grove's audition went very well.  His mistakes went 376 feet ad 373 feet for HRs, the only two hits he allowed.  Compare to Zach Davies' mistakes that went 465 feet and 445 feet.  His curve was outstanding.  He had 12 swings and misses in his 5.0 IP. He had 1 walk to go with 4 Ks.  He threw 77 pitches (52 for strikes).
Tommy Kahnle's audition also went well in his 1.0 IP with 2 Ks.
I fully expect to see Miguel Vargas get a lot of playing time over the next 21 games. They will have to get Lux back up and ready for the playoffs. They will have 21 games to get their pitchers back from the IL (Gonsolin, Treinen, Almonte, Graterol, and Price) to figure out the rotation and bullpen, and the best use of Belli/Gallo/CT3/Trayce.
As far as resting the pitchers, it looks like the starting pitchers are staying under 90 pitches now. Relievers are mostly going 1.0 inning each, and not pitching in back to back games for the most part.  Since September 1, exceptions in back to back games:
Heath Hembree – 09/01 and 09/02
Craig Kimbrel – 09/03 and 09/04
Caleb Ferguson – 09/04 and 09/05
Phil Bickford – 09/09 and 09/10
Craig Kimbrel – 09/13 and 09/14
Since September 1, exceptions for more than 1.0 IP:
Chris Martin – 1.1 IP (09/09)
Evan Phillips – 1.1 IP (09/07)
Justin Bruihl – 2.0 IP (09/05)
Andre Jackson – 2.0 IP (09/11)
Alex Vesia – 1.1 IP (09/04)
Heath Hembree – 1.1 IP (09/04)
Phil Bickford – 2.0 IP (09/02)
Neither Hembree or Jackson are with the team, and Justin Bruihl does not figure to get a playoff roster spot.
If Treinen does return, Doc has said that he will have no problem having Blake pitch in back to back games, but will only start him at the beginning of an inning, and will not bring him back out for a second inning.
Where does Tony Gonsolin fit into the picture?  We have not received enough information to draw any conclusions.  I am sure the LAD decision makers have some semblance of knowledge on the subject, but I do not expect they will divulge until they have to.  He did throw a bullpen the other day, but the results were not all that encouraging.  It is getting pretty close to the point that he will not have  enough time to ramp up to being a starter, but will he be able to relieve?  I do not believe the Dodgers will risk his future to rush him back.  With limited number of off days for the NLDS and NLCS, will there be room to carry a pitcher who might be limited in what he will be able to handle physically?
Finally, are we sure that the games were not being played at Dodger Stadium?   I saw nothing but LAD gear, and the cheers were overwhelmingly for the Dodgers and very loud.
There are a lot of questions that will need to be answered, and a relatively short period of time to get those answers.  The answers may be different as to who they play in the NLDS.  We will start to delve into those various scenarios over the next couple of weeks.  But for now, it is just step one.