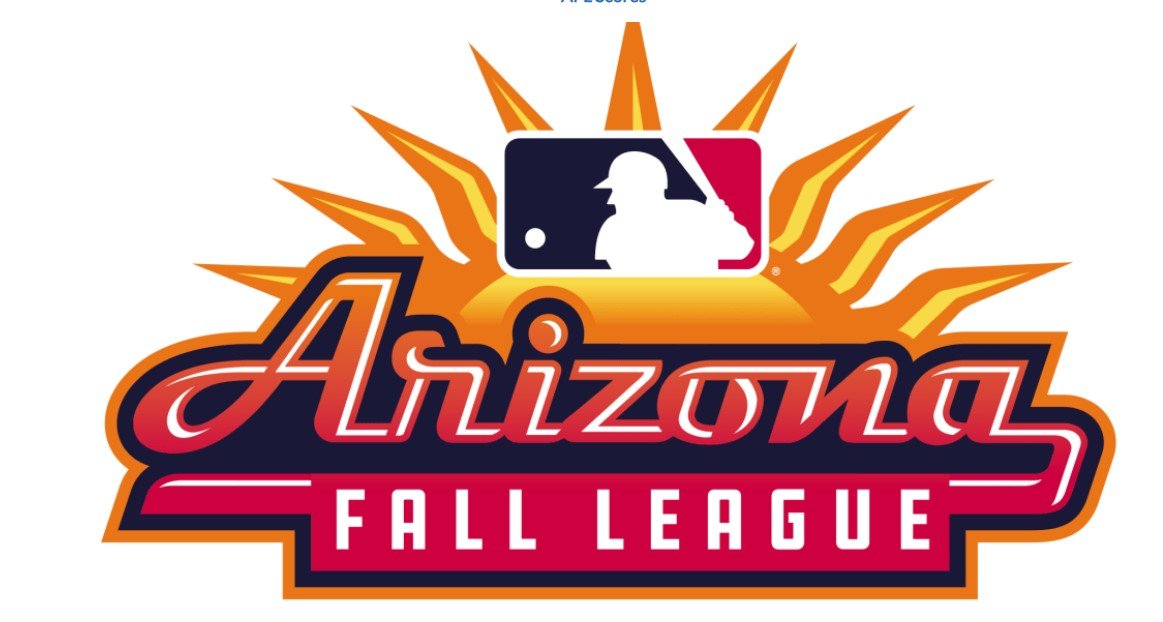 Monday the prestigious Arizona Fall League began its 30th season.  It was started in 1992 by Roland Hemond, and has been the stage for  literally hundreds of then future stars, some of whom have made their way to Cooperstown. It was reported by Jonathan Mayo that 60% of all Fall Leaguers have made at least an appearance at the Major League level, including my son.
There are six teams in the AFL, each constructed from 5 major league teams each.  Each team sent at least 7 players to the AFL.
Glendale Desert Dogs (Brewers, Dodgers, Reds, Twins, White Sox)
Mesa Solar Sox (Athletics, Cubs, Marlins, Rays, Yankees)
Peoria Javelinas (Guardians, Mariners, Mets, Nationals, Padres)
Salt River Rafters (Blue Jays, Cardinals, Diamondbacks, Rockies, Tigers)
Scottsdale Scorpions (Angels, Braves, Giants, Orioles, Red Sox)
Surprise Saguaros (Astros, Phillies, Pirates, Rangers, Royals).
The 30 game season goes from Oct. 3 through Nov. 12, and this year will include a tripleheader at Chase Field, home of the D-backs, on Saturday, Oct. 15.  It will also stage a Home Run Derby Saturday, Nov. 5, followed the next day by the annual Fall Stars Game, both held at Sloan Park in Mesa.
Sixteen of the AFL participants are included in the MLB Pipeline Top 100.
Top 100 prospects in the Fall League
6.   Jordan Walker, OF, Cardinals (Salt River)
13. Jordan Lawlar, SS, D-backs (Salt River)
18. Noelvi Marte, SS, Reds (Glendale)
20. Henry Davis, C, Pirates (Surprise)
23. Robert Hassell III, OF, Nationals (Peoria)
24. Zac Veen, OF, Rockies (Salt River)
42. Jasson Domínguez, OF, Yankees (Mesa)
47. Quinn Priester, RHP, Pirates (Surprise)
51. Brennen Davis, OF, Cubs (Mesa)
54. Masyn Winn, SS, Cardinals (Salt River)
69. Andy Pages, OF, Dodgers (Glendale)
76. Matt McLain, SS, Reds (Glendale)
87. Jackson Merrill, SS, Padres (Peoria)
95. Tink Hence, RHP, Cardinals (Salt River)
97. Nick Gonzales, 2B, Pirates (Surprise)
98. Zack Gelof, 3B, Athletics (Mesa)
Five shortstops, six outfielders, one catcher, one 2B, one 3B, and two pitchers.  Many organizations do not want to send their elite pitching prospects to the AFL.  They want to maintain control and want to monitor their IP after the season.  The Dodgers only sent one pitcher (Emmet Sheehan) included in their top 30 prospects.
The Cardinals and Pirates have three top 100 prospects each in the AFL, while the Reds have two.  Eight other organizations have one (Arizona, Washington, Colorado, NYY, Cubs, LAD, San Diego, Oakland).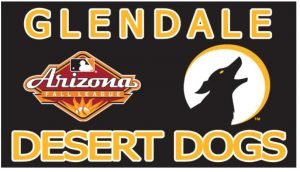 The Dodger contingent includes four top 30 prospects, and 3 other pitchers not included as top 30 prospects.
Today's opening Glendale Desert Dogs game featured Emmet Sheehan as the Dogs starting pitcher. Sheehan threw 3.0 hitless and scoreless innings.  He walked one and hit a batter.  He did have a strikeout.  He threw 37 pitches, 22 for strikes.  The next three pitchers for the Desert Dogs pitched 5.0 scoreless innings on 2 hits and 3Ks.
In the 9th inning, with the Desert Dogs ahead 3-0, Ben Harris was called in to get the save. Things went from terrible to worse.  Harris walked the first two batters on 9 pitches.  On his 2nd WP of the inning, runners were on 2nd and 3rd. A sac fly and single brought the score to 3-2.  Harris hit the next batter, and then gave up a 3-run HR.  He blew the save and got the loss.  He walked the last batter he faced.
The Desert Dogs tried to save Harris as they loaded the bases in the bottom of the 9th, but could not get that hit.
I was really anticipating Ben Harris in the AFL.  One game does not make the player; good game or bad game.  I believe he will be lights out in his next several outings.
Jorbit Vivas was in the lineup and he went 1-3 with a walk, and a run scored.
For complete coverage of the AFL, visit the official league site at www.mlb.com/afl.
I am not going to cover every game.  I will do a few timely summaries of the Dodger prospects during the season.