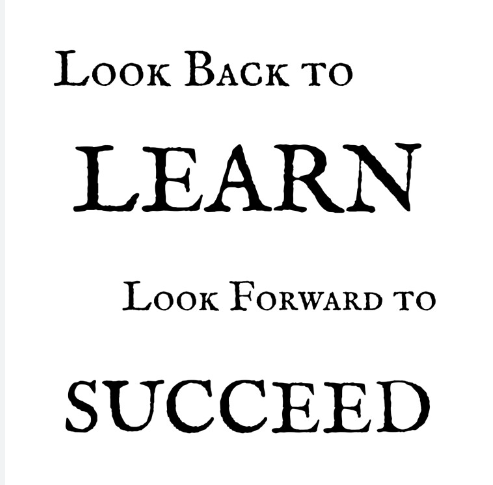 Before the playoffs, Dave Roberts seemed to imply that if any Dodger fan would consider the season a failure because the team did not win the WS, then it was because those fans do not know what it is like to put on a ML uniform.  He said fans should be proud of the season the Dodgers just completed.
And then there was Andrew Friedman who said that the NLDS loss to the Padres was an organizational failure.   But I guess AF falls into the category that he does not know what it is like to put on a ML uniform.  So it fits.
Then there is this moron (it seems I am called that a lot, so I might as well embrace it),who thinks that both premises are correct.  The 111 win season is historic and one which every Dodger fan should be proud.  I am much more happy with the Dodgers fighting to win a WS every year than contending once every 2-20 years.  Right Seattle fans?
Some people like to go back to 2014 to point out how much of a crapshoot the playoffs are, and that there have been no repeat winners in that era. But if Houston wins, then there goes that theory.  I guess the same people can then make the same argument by just going back to 2018.
I go a little further back.  Since 1995, there have been 27 championships.
NYY – 5
Boston – 4 (all since 2004)
SFG – 3
Atlanta – 2
Marlins – 2
Cardinals – 2
D-Backs – 1
LAA – 1
ChiSox -1
Phillies – 1
Cubs -1
KC – 1
Houston – 1
LAD – 1
Nationals – 1
This year either Houston (2017) or Philadelphia (2008) will get their 2nd WS win in that time frame.  So since 1988, the Marlins have won more WS championships than the Dodgers.  The Dodgers have won the same as KC, ChiSox, Cubs, Nationals, Arizona, and LAA. So if the goal is to win more games than any other team in MLB, then the Dodgers are clearly the best team in the last 10+ years.  But if the goal is to win WS championships, then the Dodgers are no better than LAA in the last 30 years.
Of course there are those who are going to say that I believe the Dodgers are not as successful as are the Marlins.  NOPE!  Not even close.  I would much prefer to be in the conversation every year.  I would just like to finish with the championship more than once every 34 years.  Call me selfish.
To AF, 2022 was an organizational failure.  Okay.  Was that the same as in 2018, 2019, and 2021?  Friedman stated that it was the Dodgers' inability to capitalize with runners in scoring position during the NLDS, an area where they were the best in baseball during the regular season, as the problem. Yep.  Thank you Captain Obvious.  Don't need to be a President of Baseball Operations to agree with that.  He went on to ask why that changed during the postseason. This is one of many things he and his team will be looking into this offseason.  If the playoffs is such a crapshoot, then there was really nothing wrong.  It was just a bad 4 game stretch.  But if you are looking to improve that area, then one must think that:
The regular season was filled with hitting against poor pitching in those situations, thus overstating those metrics.
The hitting philosophy is flawed. Too many strikeouts, looking too much for launch angle and popping up, and/or rolling over on pitches and hitting weak ground balls. All three of those outcomes were prevalent in the NLDS.  But no change in the hitting coaches.  Thus it would appear that AF is happy with the overall approach.
What did not happen was getting runners home from 3rd with less than 2 outs. Getting any runner home with the bases loaded with 1 or no outs.  No Freddie Freeman approach (except from Freddie Freeman).  Will different players change that outcome?  Or will a different approach?  Or both?
Different players?  When asked about potential regrets for not getting help at the trade deadline, AF opined.
"We are tasked with doing everything we can to win in that current year, but also to maintain our future outlook.  If a deal would have made sense, we would have said yes to it on a number of different fronts. So no, I don't regret not doing a bad deal for us." 

"We have a number of really talented minor-league players right now at the upper levels. And part of our focus this offseason will be, how many to look to integrate early in the year? How many of them will kind of serve as depth throughout the year, get some experience and then be part of the core going forward? All are things that we're going to have to work through this offseason."
 Could Brandon Marsh have helped LAD?  The Yankees and Cardinals pulled off a trade where both players were of positions of need…Harrison Bader and Jordan Montgomery.  Luis Castillo?  Josh Hader?  Brandon Drury?  No need to get into the Soto deal.  So yes, a trade could have helped.  Would it have cost too much?  To AF, yes. And I have no basis to argue.
Who are these "really talented minor-league players right now at the upper levels"?
Bobby Miller – RHP – AAA
Miguel Vargas – 3B/LF/2B/1B/DH – AAA/MLB
Michael Busch – 2B/LF/1B/DH – AAA (Needs to be protected)
Ryan Pepiot – RHP – AAA/MLB
Gavin Stone – RHP – AAA
James Outman – OF – AAA/MLB
Michael Grove – RHP – AAA/MLB
Jacob Amaya – SS – AAA
Andy Pages – OF – AA (Needs to be protected)
José Ramos – OF – A+ (Needs to be protected)
Edwin Ríos – 3B/1B/DH – AAA/MLB (no longer prospect)
Jason Martin – OF – AAA/MLB (no longer prospect)
Andre Jackson – RHP – AAA/MLB (still a prospect, but not Top 30)
That is 13 players who spent most of their 2022 season in MiLB.  Is there one player in that group who is going to remind LAD fans of Julio Rodriguez, Jeremy Peña, Michael Harris II, Bobby Witt, Jr., Brendan Donovan, Spencer Strider, Nick Lodolo, or George Kirby?  Not for me.
That is 11 players/pitchers who are at AAA or AAA/MLB.  Just how many should be held on to before they no longer have trade value.  They have five RH Starting Pitchers at AAA.  Do they really need 5?  Or could 1 or 2 be packaged with others for a top of the rotation SP with 2+ years control (they can extend), a corner OF, a 3B, or 2B/SS?
There are 4 OF on the above list.  The three OF in the top 13 prospects (Pages, Ramos, and Outman) are three of the top strikeout OF in MiLB. But all three have power, tremendous arms, and are plus defensive OF.  Outman would be a superior defensive CF. Do they need all 3? There is a 5th OF considered a prospect,, Ryan Ward.  Jeren Kendall was once considered a top CF prospect.  Now, he is closer to being out of baseball than he is to MLB.  Do they need both Pages and Ramos?  Both top 10 LAD prospects.  None of the LAD OF prospects are at the level of Robert Hassell, the OF the Padres traded in the Soto trade. IMO, none of the Dodgers' pitching prospects are at the same level as MacKenzie Gore, also moved in the Soto deal. But this is just me.  Are the LAD middle infield prospects at the same level as CJ Abrams?  Again, IMO, no.
Do they need both Eddys Leonard and Jorbit Vivas?  If they move them to different positions, maybe.  But their value could be more if they are included in a trade package.
4 catchers in the top 30, but outside of Jake Amaya, not a top SS only prospect above rookie ball.
Besides the four RHP prospects identified above, there are 8 additional RHP in their Top 30.
Landon Knack
Nick Nastrini
Nick Frasso
Carlos Duran
Kyle Hurt
Emmet Sheehan
Edgardo Henriquez
Peter Heubeck
Plus two LHP
Do they need 12 RHP prospects, plus Andre Jackson?
Let's take AF at his word and believe that he wants to get younger and more athletic.  IMO it still takes pitching to win in the playoffs.  I think the Dodgers do re-sign Clayton Kershaw and Tyler Anderson.
There are three MiLB players ready from other teams that I would like to see AF/BG make a concentrated effort to acquire; Royce Lewis (SS – Minnesota), Sal Frelick (OF – Milwaukee), and Zack Gelof (3B – Oakland).  Three positions of need.
But the chances of getting any of those three are such longshots.  I say this partially with tongue in cheek, but I would not at all be surprised to see the following position players.
1B – Freddie Freeman (L)
2B – Gavin Lux (L)
3B – Miguel Vargas (R)
SS – Jacob Amaya (R)
LF – Trayce Thompson (R)
CF – James Outman (L)
RF – Mookie Betts (R)
C – Will Smith (R)
DH – Max Muncy (L)
Bench – Austin Barnes (R), Edwin Ríos (L), CT3 (R), Michael Busch (L)
SP:
Julio Urias (L)
Tony Gonsolin (R)
Dustin May (R)
Clayton Kershaw (L)
Tyler Anderson (L)
Trevor Bauer (R) – I think he wins his arbitration case.  I see no way he opts out.  And I see no team that would take him off LAD's hands.
There is your 6-man rotation, Badger.  But if the Dodgers tell Bauer they are going with a 6-man rotation, knowing how much he hates even a 5 man rotation, maybe he does decide to opt out.  Okay I am dreaming.  But with the Dodgers paying $15MM as a buyout, is it really that far-fetched?
MiLB Starting Pitching Depth:
Bobby Miller (R) – Start in OKC
Ryan Pepiot (R) – Start in OKC
Gavin Stone (R) – Start in OKC
Michael Grove (R) – Start in OKC
Andre Jackson (R) – Start in OKC
Relievers
Evan Phillips (R)
Blake Treinen (R)
Daniel Hudson (R)
Brusdar Graterol (R)
Yency Almonte (R)
Caleb Ferguson (L)
Victor González (L)
Alex Vesia (L)
Do they look to re-sign any of Chris Martin, Tommy Kahnle, Jimmy Nelson, Danny Duffy?  Do they move Pepiot, Grove, and/or Jackson to the pen?
As I said yesterday, I think the Dodgers try to reset their AAV to below the CBT threshold.  $232MM for 2023.
But I reserve the right to change my mind 10 times before the weekend is over.