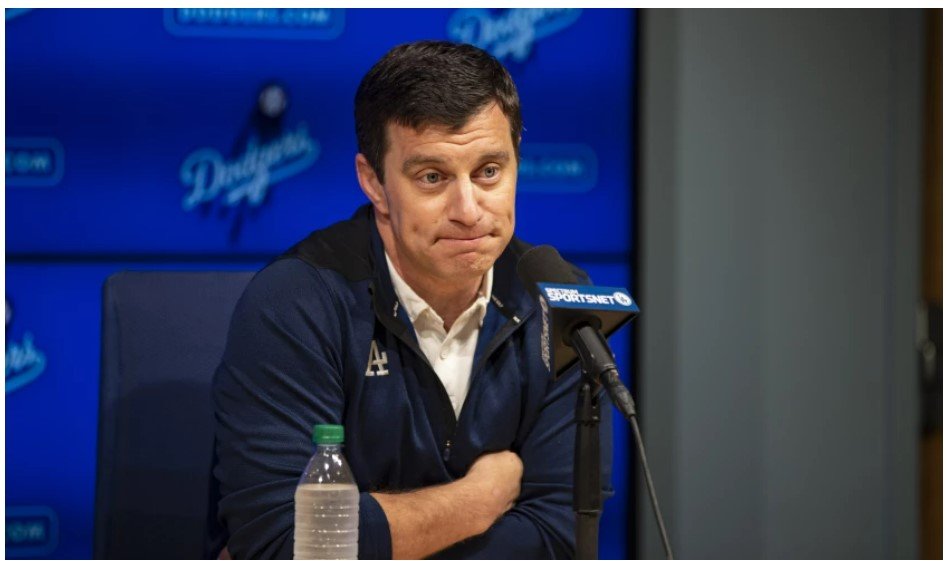 June 16, 2016 – The day of the most embarrassing loss of the year.  And it is not without competition.  The Dodgers could not possibly ask for a better start than the one they got from Emmet Sheehan.   6.0 no hit innings.  Brusdar Graterol gives up a single on a 1-2 pitch to the 1st batter he faces, and then a one out 2-run HR to Wilmer Flores, also on a 1-2 pitch, about as close to middle middle as one can get.  On a 1-2 pitch????  How does that happen?  I may be in the minority here, but I am not much of a Brusdar Graterol fan.
Why Victor Gonzalez, Tayler Scott, and Alex Vesia are still on the 26-man, I HAVE NO BLOODY CLUE!!  How does Gonzalez and Vesia walk Luis Matos, a .200 hitter?  Gonzalez was not close on most of his pitches.  He threw 19 pitches and 7 were strikes.  How does Vesia find the plate on a pitch to Brandon Crawford on a 1-1 pitch.  These relievers have no clue where their pitch is going.  Absolutely NO COMMAND.
AF cannot continue to spin that he believes he has the right bullpen.  Doc has to say something other than…"They have to do better."  How about a few DFAs and give MiLB pitchers a chance.  How about the executives support the starting pitchers and the position players by doing something about the continual failure of the relievers.  Why not give Bryan Hudson, Mark Washington, and Landon Knack an opportunity.  Can they really do worse than who is pitching now?  I understand why Grove was optioned over Scott, but maybe the Dodgers could have done better with Ferguson coming in earlier and leaving Scott in the pen.  Scott has appeared in 6 games, and has not had one clean inning yet.  That is not acceptable.
Sheehan has earned a second start, and the Dodgers should not consider Grove again in a starting role until Sheehan has proven he cannot continue to be effective.  Might as well try Grove in a relief role.  Once Julio Urías returns to the rotation, Sheehan should remain with the team in a relief role.  It is time to admit that the plan to keep the 2022 relievers in tact except Shelby Miller over Craig Kimbrel did not work.
Adjust the thinking and try to stay relevant until Daniel Hudson returns and the deadline provides opportunities.  The DBacks are not going away, and apparently neither are the Giants.  The Dodgers are now tied with Miami for the #1 WC, and the Giants are only 1.5 games behind both teams.  Philadelphia is now 3.0 GB the Dodgers, and Cincinnati and Pittsburgh are now 4 games behind LAD.
Don't tell me that the Dodgers are clearly better than either the Pirates, Phillies or Reds,  They certainly did not show it when LAD played them head to head.
The Dodgers are 5-8 in June.  7 of the 8 losses had the relief pitcher with the loss.  Quit with the spin.  That is not acceptable.
Hopefully when I get on the Ship on Saturday afternoon, I can forget about this one.  This one is hard. By the time we get to our room, I hope there will be a change in the bullpen.  Can this team really wait 6 weeks for the bullpen to turn the page?