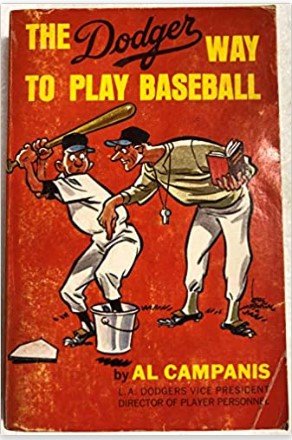 Before I start this one…GREAT JOB BY THE BULLPEN.   CT3 granny and then a Freddie walk off single.  Boy did the bullpen and the Boys In Blue need that one.  That was Chris Taylor's 100th HR.  Interestingly enough, Taylor's 1st HR was also a GS. It was off Silvino Bracho, Arizona RHRP.
One more rant before I board the Big Ship for a Mexican Riviera cruise.  This is not my wife's or my idea for the vacation, but my daughter, son in law and 2 grandsons chose it, so we are going.  My wife and I will be sitting by the pool with drinks.  I will be writing…some…  I have a couple of Bear's articles that I will bring out of hibernation, and a couple more of mine.
I keep reading that we need to remember the Atlanta Braves won the 2021 WS even being below .500 at the same June juncture.  Two things here:
The Braves won the AL East with 88 wins. The next team in the Division was Philadelphia at 82 wins.  They won the Division by 6.5 games.  Does anyone really believe that a team with 88 wins is going to win the NL West this year?  Maybe the playoffs, but maybe not.
The Braves did not win the NLCS, the Dodgers lost it. The Dodgers had NO pitching in the NLCS.  Let's review the 2021 NLCS:
Game 1 – The LAD starting pitcher was Corey Knebel.  Yes, Game 1 of the NLCS was a bullpen game.  Unbelievable! Knebel gave up 1 run in his 1.0 IP.  Tony Gonsolin relieved and blew the save.  Blake Treinen got the walkoff loss.  Total of 8 pitchers used.
Game 2 – Max Scherzer started.  He got the 1.0 inning save in Game 5 of the NLDS against SF, but had to come back after 2 days rest to start Game 2.  Other than the 2-run HR to Joc, Max pitched fairly well, but could only go 4.1 innings on a day after 8 relievers were used in Game 1.  Dodgers were ahead in the 8th inning, and they brought in Julio Urías who blew the save, and Graterol/Jansen gave up the walkoff with 2 outs in the 9th.
Game 3 – Walker Buehler started, and after a good 3.0 innings start, it did not go well in the 4th.  It went – single, F7, E8, single (1 run), single (1 run), BB, single (1 run), K, BB (1 run).  Alex Vesia came in to get Freddie Freeman to  lineout LF.  4 runs (2 earned).  8 relievers used.  LAD won thanks to an 8th inning 3-run Cody Bellinger HR.  A CT3 single and Mookie double got the eventual winning run across in a 4-run 8th inning.
Game 4 – Julio Urías started and went 5.0 innings. As it turns out, this was the longest start for any LAD pitcher in the NLCS.  He was not effective, allowing 5 runs in those 5.0 IP.  Tony Gonsolin gave up 4 runs in his 2.0 IP.  2 other relievers used.
Game 5 – Another NLCS bullpen game. Joe Kelly started and gave up 2 runs in 0.2 IP.  A Freddie Freeman 2-run HR.  6 relievers pitched 8.1 scoreless innings.
Game 6 – Walker Buehler who was already pitching on fumes was asked to start Game 6 on 3 days' rest.  He was struggling but only allowed 1 run in the 1st three innings.  But in the 4th after 2 outs, Buehler hit a wall.  Walk, double, 3-run Eddie Rosario HR.
The Dodgers started the NLCS with 2 bullpen games.  The Dodgers allowed 28 runs.  20 runs came off Walker Buehler, Tony Gonsolin, and Julio Urías.  In 52.0 IP in the NLCS, the three SP available for the series…Buehler, Scherzer, and Urias pitched a total of 17.0 innings as starters.  That is 35 IP by a beleaguered and overworked bullpen.
Going into the NLCS, the Dodgers had 3 SP.  Walker Buehler had already pitched a career high of 207.2 innings after the pandemic year.  He just ran out of gas, and maybe (just spitball speculation here) he hurt himself by trying to come back on 3 days' rest.  He was never the same pitcher in 2022, and we know what happened then.
Max Scherzer carried the team through the last two months of the regular season, but could not answer the bell in his most important start of the season.
Julio Urías threw 185.2 innings in 2021 regular season.  Previous high was 79.2 in 2019.
Kershaw was out.  Gonsolin sat out the first two months with shoulder inflammation.  Went back on the IL July 31 with the same issue.  Tony rejoined the rotation in September.  Only 17.2 IP in 4 September starts and  2.1 in 1 September relief appearance.
For April thru Aug, Walker Buehler was the best pitcher on the planet.  For those 5 months, Buehler had 27 starts, with 24 being quality starts.  He pitched at least 6.0 innings in 26 of his 27 starts.  He never pitched less than 5.0 innings in any game until the playoffs.  For April – August, he was 13-2 with 176 IP and a 2.05 ERA.  He had 183 K and 44 BB.  That is 4.16 K/BB ratio.  But his previous high in IP was 182.1 in 2019.  He had 36.2 in the pandemic year.  He was done by September, and that fatigue carried over to the playoffs.
Going into the playoffs the Dodgers had 3 starters, 2 running on empty (Buehler and Urías).  Scherzer hit his wall in the NLCS.  That is it.  How do you win a NLCS with that rotation?  The Dodgers were cursed when they signed Trevor Bauer.
2023 is reminiscent of late in the 2021 season when Los Angeles had Kershaw, Urías, Gonsolin and May all on the IL concurrently. The Dodgers relied on using openers for bulk pitchers such as Andre Jackson, Mitch White and David Price.  Or just going with full bullpen games.
Now in 2023, 4 starting pitchers left in the middle of June, and 2 are rookies.  How many are comfortable with the workload Kershaw is putting up thus far.  He is on a 194 IP pace, and he has not thrown that many innings since 2015 (at 27 years old).
The same can be said about Tony Gonsolin.  Two injury years in 2021 and 2022.  One shoulder, and one forearm strain.  6.0 IP is his max, but usually no more than 5.0.  That puts a burden on a strong bullpen.  But the Dodgers do not have anything close to resembling a strong bullpen.  Does Gonsolin finish the season without going on the IL again?
Of course Julio Urías can come back, but at the 2023 production level or the 2021-2022 production level?  Let's hope he bounces back to the 2021-2022 Julio Urías.
Ryan Pepiot has not picked up a baseball since March.  I would not expect to see him this year.  Gavin Stone's 2022 may have been an aberration.  Hopefully not.  He still figures to be next man up.  Dustin May?  Will he ever stay healthy?
Then there are those who are saying that Landon Knack and Emmet Sheehan will be starters in September.  That may be, but the Dodgers will not be in the race if that happens.  Gavin Stone had a far better 2022 than Knack or Sheehan have had in 2023.  How is Stone doing in 2023?  Neither one is being compared to Bobby Miller.  Knack and Sheehan are probably more suited to be relievers that SP.  Now if the Dodgers want to bring both up in place of Almonte, Scott, Vesia, I am all in.  Can't be worse.
Then there is the 2019 Washington Nationals.  Yes after June 14, the Nats were 32-37.  After that game they went 61-32 for the remainder of the season.  That is a .656 winning percentage.
June 15 – June 30 – 10-4
July – 15-10
August – 19-7
September – 17-11
I do not see this LAD team going .656 winning percentage the rest of the way.  That would be 62-32 or a 100 win team.  With a 4 man rotation, including 2 rookies, and a poor bullpen, the team would have to average 8 runs a game.
Dodgers current starting pitching:
Clayton Kershaw
Tony Gonsolin
Bobby Miller
Michael Grove
Bullpen (Hopefully Julio Urías in July) – And maybe Noah Syndergaard can pitch like a CY winner after his reset.
2019 Washington Nationals starting rotation:
Steven Strasburg
Max Scherzer
Patrick Corbin (healthy and good)
Aníbal Sánchez
Erick Fedde/Joe Ross (as a starter was outstanding)
Bullpen had Sean Doolittle with 29 saves, and Daniel Hudson (acquired at the deadline) with 6 saves and a 1.44 ERA in 24 games (25 .0 IP).  Tanner Rainey, Austin Voth, Fernando Rodney and Javy Guerra were all capable relievers.
Anthony Rendon – 1.010 OPS
Juan Soto – .949 OPS
Howie Kendrick – Career year – .966 OPS
Asdrúbal Cabrera – Career year – .969 OPS
Trea Turner – .850 OPS
Kurt Suzuki – .809 OPS as a backup catcher
Adam Eaton – .792 OPS
Brian Dozier and Matt Adams each had 20 HRs with a .771 OPS and .741 OPS respectively.  They had 10 hitters with 12 or more HRS.  9 hitters with 15 or more HRs.
The Dodgers have two hitters at .900+ OPS (Freeman and Smith), and 3 north of .800 (Betts, JDM, and Heyward).  Maybe Outman and Vargas take off in the 2nd half.  Maybe Muncy hits .250+ with his usual OBP and HR.  Maybe Rojas will hit more in the 2nd half.  Austin Barnes cannot possibly continue to hit this poorly, can he?  A lot of maybes and what ifs.  Just not a lot of doing it already.
The Dodgers can score runs.  They are averaging 5.5 runs/game, and allowing 4.6 runs/game.  For the final 93 games in 2019, Washington averaged 5.8 RS and 4.2 RA.  Can the Dodgers match that?
The Dodgers do not have four starters to match the 2019 Nats rotation.  Steven Strasburg owned the 2019 playoffs.  Max Scherzer was not far behind.  The Nats were 10-0 in games started by Strasburg and Scherzer in the playoffs, including 4-0 in the WS.  Do the Dodgers have two SP that can match that.
Aníbal Sánchez started and won NLCS Game 1 against Milwaukee, and Patrick Corbin won Game 4, and the NL pennant, in his start against Milwaukee.
Yes, the 2021 Braves and 2019 Nationals were able to get into the playoffs and then get to the WS.  There are plenty of reasons why this year's LAD team cannot duplicate what those two teams did.  Maybe they will surprise.  But 88 wins will not win the NL West and the Dodgers do not have the roster (RIGHT NOW) that Washington had in 2019, especially considering SP.
The Dodgers can obviously still win NL West and/or reach playoffs.  The Dodgers are heavily favored (90%) to still make the playoffs.  But to ignore the roster as it currently is and believing they are somehow going to improve with AAA or AA pitchers and Michael Busch is akin to: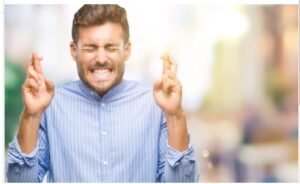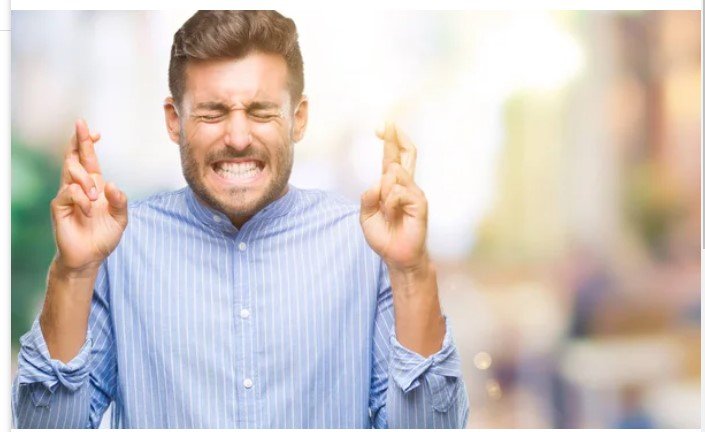 Just might work.
Go Blue!!
06-15-2023 – MiLB Game Summary Reports
OKC Dodgers game against Salt Lake City Bees (LAA) postponed inclement weather
Springfield Cardinals 4 – Tulsa Drillers 1
The Drillers bats have just stopped.  River Ryan lasted 3.2 IP.  He allowed 2 runs (1 earned) on 2 hits but 5 BB.  The runs were a direct result of walks.
A single and triple off Ryan Sublette scored the third run.
Two walks, a WP, and a SF scored a run off Jake Pilarski.  That is a total of 3 runs scored directly a result of BB.
The Drillers got their sole run after Jorbit Vivas singled home Austin Gauthier after he tripled in the 8th.
No Driller had more than 1 hit.
Austin Gauthier – 1-3, 1 run, 1 BB, triple (2)
Great Lakes Loons 3 – Wisconsin Timber Rattlers (Brewers) 2
Starter Ronan Kopp (0.2) and reliever Mitchell Tyranski (1.1) pitched a combined 2.0 innings.  They allowed 2 runs on 5 hits and 3 BB. Jerming Rosario followed and pitched his best game at Great Lakes by far.  5.0 shutout and hitless IP, with 1 BB and 8 K, earning his first Great Lakes win.  Jack Dreyer and Benony Robles pitched 1.0 scoreless innings each with Robles getting the save.
Chris Alleyne and Alex Freeland opened the bottom of the 1st with singles and Alleyne reaching 3B.  Luis Yanel Diaz hit a SF to plate Alleyne.  Freeland stole 2nd and 3rd and came home on an Ismael Alcantara single.
In the 5th, Alex Freeland singled and scored on Damon Keith's double (12).  That would prove to be the winning run.
Alex Freeland – 2-4, 2 runs
Damon Keith – 2-4, 1 RBI, 2 doubles (12)
Jake Vogel – 2-4
San Jose Giants 11 – Rancho Cucamonga Quakes 4
San Jose rallied from an early 3-0 deficit and scored 11 of the next 12 runs to win the North Division First-Half pennant for the first time since 2013.
Rancho scored three runs in the first inning against Giants' starter Manuel Mercedes, but did very little the rest of the way.
Kyle Nevin had an infield pop up single and moved to 2nd on an error on the play.  Josue De Paula single Nevin home.  Thayron Liranzo drew a walk.  A WP moved both runners up.  De Paula scored on a Jorge Puerta ground ball FC play at the plate.  Liranzo scored on a ground out.
RC did not score again until the 8th with 3 consecutive 2-out singles by Rayne Doncon, Luis Rodriguez, and Kenneth Bettencourt.
Quakes' starter Jared Karros gave up two in the first, one in the third and a decisive two-run blast to Thomas Gavello in the fourth, as San Jose took the lead for good at 5-3.
The Quakes now have a magic number of three over both Lake Elsinore and Inland Empire, with just six games to play in the first half. Rancho will send Chris Campos (5-3) to the mound on Friday, as he'll take on lefty Reggie Crawford (0-0).
Kyle Nevin – 2-4
Jose Izarra – double (11)