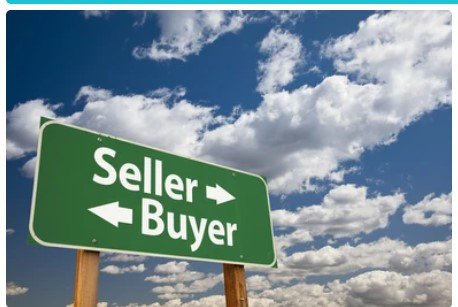 Tampa Bay was running away with the AL East, but even that Division race has tightened.  They are still on a 111 win season pace, but they have lost to the lowly Oakland A's the first two games of their 4 game series.  Baltimore is now only 4.0 games behind Tampa Bay in the crowded AL East.
In the NL, every team is within 8.5 games of a post season berth.  11 of the 15 teams are within 4 games.  Teams still have between 93 and 97 games to play, so a lot can change in a short period of time.  The team that is 4.0 games out of the playoffs as of today, is the NYM.  With that team, and with Steve Cohen's $$$, they are nowhere near being out of it.  They will undoubtedly be a buyer.
In the AL, it is a little more dispersed as it comes to WC.  There are 6 teams at least 5.5 GB WC.  But three of those teams in the AL Central are closer to Minnesota in the Division race than the WC.
In the NL the current playoff participants would be:
Arizona – NL West
Atlanta – NL East
Pittsburgh – NL Central
Dodgers – WC 1 (NL West)
Miami – WC 2 (NL Central)
San Francisco – WC 3 (NL West)
Milwaukee – 1.0 GB San Francisco and 1.0 GB Pittsburgh for Division
Philadelphia – 2.0 GB San Francisco
Cincinnati – 2.5 GB San Francisco and 2.5 GB Pittsburgh for Division
San Diego – 2.5 GB San Francisco
NYM – 4.0 GB San Francisco
Chicago Cubs – 5.5 GB San Francisco and 5.5 GB Pittsburgh for Division
Colorado – 7.0 GB San Francisco
Washington – 8.0 GB San Francisco
St. Louis – 8.5 GB San Francisco
In the AL the current playoff participants would be:
Tampa Bay – AL East
Texas – AL West
Minnesota – AL Central
Baltimore – WC 1 (AL East)
NYY – WC 2 (AL East)
Houston – WC 3 (AL West)
LAA – 1.0 GB Houston for WC
Toronto – 1.5 GB Houston for WC
Cleveland – 2.5 GB Minnesota for Division
Seattle – 4.5 GB Houston for WC
Boston – 5.5 GB Houston for WC
CWS – 5.5 GB Minnesota for Division
Detroit – 5.5 GB Minnesota for Division
Oakland – 20 GB Houston for WC
KC – 20 GB Houston for WC
Last year on June 14, the Philadelphia Phillies were 4.5 GB both Atlanta and San Francisco for the final two WC slots. The Phillies were 33-33 last year on June 14, and are 33-34 this year.  They can certainly get to the playoffs again. The Mets had the best record in the NL.  If the playoffs were decided on that day…
NYM – NL East
LAD – NL West
Louis – NL Central
San Diego – WC 1
Atlanta – WC 2
San Francisco – WC 3
Milwaukee was 2.0 GB for a WC, and Philadelphia was 4.5 GB for a WC.  The next closest was Miami and they were 6.5 GB.  It was fairly clear that 8 teams were fighting for 6 spots.  As it turned out, Philadelphia passed San Francisco and held off Milwaukee on the last day to get the final WC.  5 of the 6 NL playoff teams were in place a year ago at this time.
In the AL, Seattle came from 5.0 GB of the final WC to make the playoffs for the first time since 2001.  Seattle passed five teams to secure the WC…Minnesota, Boston, White Sox, Texas, LAA.
As it turns out, 4 of the 6 teams remained in the playoff position from June 14:  Houston, NYY, Toronto, and Tampa Bay.  Cleveland passed Minnesota in the AL Central Division championship, and Boston fell below .500 and well out of the playoffs picture.
What does that all mean?  Not a lot, except a basis for another article of conjecture as to who might be buyers and who might be sellers.  There is still 4 weeks (and 1 day) before the first game after the All-Star break.  Then there is another 2.5 weeks before the August 1 trade deadline.
Realistically, only two teams are legitimately out of the race:  Oakland and Kansas City.  Both teams will be sellers, but neither team has much to sell.  KC has a couple of relievers who will be discussed: Aroldis Chapman and Scott Barlow.  Neither figures to bolster their # 29 Farm System with 1 Top 100 prospect, Gavin Cross (68), 22 year old LH hitting OF.  Cross is hitting .199/.299/.412/.711 at High A (Quad Cities – Midwest League).
Others who will be considered tradable:  27 year old RH hitting LF, Edward Olivares. Nothing better than what the Dodgers currently have.  24 year old LH hitting 1B, Nick Pratto.  KC does not have one pitcher not named Zack Greinke that I would take over Michael Grove or Gavin Stone: this year.  Of course they do have the one marketable player that everyone would want, and the price would not be acceptable to AF.  Bobby Witt, Jr.  He is the one player that can best help turn the franchise, with multiple high level prospects, developed in better farm systems.
The Dodgers let Oakland's best player, Ryan Noda, go in the Rule 5 draft.  28 year old RH hitting LF/DH, Brent Rooker, is having a career year.  Noda and Rooker have the only OPS above .700 on the roster (.857 and .881 respectively).
The A's two best pitchers are 27 year old JP Sears (LHSP) and 25 year old Ken Waldichuk (LHSP).  They both have 5.5 years of control remaining, and it would figure that these are the two pitchers, with 29 year old RHSP James Kaprelian (3.5 years control),  they plan to build their future roster around.  A fourth starter, 29 year old Paul Blackburn figures to be made available.  He has 2.5 years of control.  But he does not figure to be a Sonny Gray or Jesús Luzardo or even Chris Bassitt.  He figures to be more of a Sean Manaea.  Blackburn is also not an innings eater, and has been injured 4 times on the 60 day IL and another on the 15 day IL that took 60 days before being activated.  The Dodgers have their own injured pitchers without taking on others.
Oakland has had some very good relievers over the years:  Blake Treinen, Lou Trivino, Liam Hendriks, Sean Doolittle, Yusmeiro Petit. Their current closer is Trevor May, and he is having a forgettable year.  16.1 IP, 3 saves, 2 blown saves,  6.61 ERA, and 15 BB/13 K says it all.
Bottom line, the Dodgers will be holding firm if the only two sellers are KC and Oakland.
Seattle came back from 5.0 GB the last WC spot at this time last year.  That would seem to be the outside limits going again this year.  It is not necessarily simply the GB, but also the number of teams they would have to leap over.  Using 5.0 GB from a playoff spot, these teams could also be considered sellers:
Colorado
Washington
Louis
Boston
Chicago Cubs
Chicago White Sox
Detroit
Washington has been the big seller the last two years, but do not have much left they would be willing to trade.  I would like to see AF/BG check in on Lane Thomas.  He is a 27 year old RH hitting OF, who is absolutely destroying LHP.  In 86 PA, Lane is batting .372/.430/.667/1.097.  If you can trust Harrison Bader to stay healthy, he would be my #1 OF target, and Thomas #2.
The next four to six weeks will distinguish the contenders from the pretenders.  To speculate outside of KC and Oakland right now could be a futile endeavor, but one that I believe we will all continue to do.
06-14-2023 MiLB Summary Report
Salt Lake City Bees (LAA) 6 – OKC Dodgers 3
Mike Montgomery started his second game for OKC.  He allowed 3 runs on 6 hits and 2 BB in 1.2 IP.  In the 1st, Jo Adell doubled and scored on a Michael Stefanik single.  In the second inning, 4 singles and a walk scored a pair off Montgomery before Mark Washington came in to get the final out in the 2nd inning.
OKC got 1 run back in the 5th.  Justin Yurchak singled and scored on Patrick Mazeika's double.
Ryan Brasier pitched a perfect 5th inning.  Trevor Bettencourt relieved Brasier in the 6th.  His first three batters went walk, triple, single for 2 runs. In the 7th, a double and Jo Adell single scored the 6th run for SLC.
OKC tried to mount a comeback in the 9th.  Yonny Hernandez led off the 9th with a BB.  After Michael Busch struck out, Jahmai Jones tripled home Hernandez and David Freitas doubled home Jones.  A pop out and ground out ended the inning and game.
Keegan Curtis pitched the final two innings for OKC.  He allowed 1 hit, but no runs.
Jahmai Jones – 2-4, 1 run, 1 RBI, double (17), triple (3)
Patrick Mazeika – double (6)
David Freitas – double (2)
Springfield Cardinals 6 – Tulsa Drillers 2
In the 1st inning, Ben Casparius walked the lead off hitter, and the next batter Nick Dunn, slugged a 2 run HR.  Before Casparius can get an out, he is behind 2-0.  He finished 4.0 innings.  Those were the only runs, and only hit he did allow, but he walked a total of 4 and struck out 5.
Eddys Leonard led off the 7th with his 8th HR to cut the lead in half, 2-1.
In the bottom of the 7th with Antonio Knowles on the hill, after two quick outs, he walked the next batter.  A second BB and single scores 1 run, and Jordan Leasure was summoned to get the last out with 2 inherited runners.  Chandler Redmond doubled on an 0-2 pitch to plate both inherited runners.   Both teams scored a run in the 8th to finish the scoring.
Diego Cartaya – 2-4
Austin Gauthier – 4 BB
Eddys Leonard – HR (8)
John Rooney – 1.2 IP, 0 runs, 2 hits
The Loons had a scare on Tuesday.
#Dodgers No. 7 prospect Dalton Rushing was placed on the High-A Great Lakes injured list today after this incident: https://t.co/u8pLiugGXo

— Sam Dykstra (@SamDykstraMiLB) June 14, 2023
Great Lakes Loons 2 – Wisconsin Timber Rattlers (Brewers) 1
The Great Lakes Loons achieved win number 40 of the season gaining 16 strikeouts from their pitching staff to pin the Wisconsin Timber Rattlers 2-1.
Justin Wrobleski, became the first Loons starter this season to reach double-digit strikeouts in a single game. The left-hander tossed 71 pitches across five innings, striking out 10 Timber Rattlers. He notched his fifth quality start in the last six games and has not allowed a run in his last 13 innings.
The Loons left eight runners on base through the first four innings.
After 4.5 innings of a 0-0 game, the Loons broke through for a pair of unearned runs in the 5th.  With 2 outs, Griffin Lockwood-Powell hit a ground rule double.  Taylor Young reached base on an error with Lockwood-Powell moving to third base.  Ismael Alcantara singled home both runners.
Wisconsin's best chance to score multiple runs came in the sixth. Michael Hobbs began the inning surrendering a leadoff home run to Robert Moore, his second homer of the series to make it 2-1. A single and two walks followed and Hobbs was ousted.  Aldry Acosta inherited bases loaded and worked out of it without a runner crossing the plate, with two strikeouts to close the frame.
Over the final three innings, the Timber Rattlers had just one batter reach. Acosta hurled a 1-2-3 seventh. Christian Suarez worked around a hit-by-pitch, nabbing two seven-pitch strikeouts.  Juan Morillo was pumping gas in the ninth, ending the game with two strikeouts.
Yeiner Fernandez – 2-4
Griffin Lockwood-Powell – double (8)
Rancho Cucamonga Quakes 11 – San Jose Giants 7
The Quakes enjoyed a break-out game on Wednesday afternoon in San Jose, coming from behind to defeat the San Jose Giants by a score of 11-7.
19 year old RHP Payton Martin went the 1st three innings.  He gave up a 1st inning HR for the only run he allowed.  He gave up a pair of additional hits and registered 3 Ks and no walks.
Nick Biddison's two-run double highlighted a four-run ninth, as Rancho took the lead for good and snapped a four-game losing streak, taking their magic number down to four with seven games to play in the first half.
Fran Castro allowed a pair of runs (1 earned) in the 4th to give San Jose a 3-1 lead.
With Rancho trailing 3-1 they roared back to take a 7-3 advantage with a six-run sixth. That lead didn't last long though, as the Giants scored one in the seventh and three in the eighth, tying the game at 7-7 and setting up the ninth-inning dramatics. Biddison's two-run double put Rancho up 9-7 against Giants' reliever Julio Rodriguez. Rancho added two more in the inning to take the four-run advantage. Joel Ibarra replaced Livan Reinoso in the ninth and retired three of the four men he faced to close out the win and give Rancho their second win of the road trip. Kyle Nevin homered (3) and had three hits, while Kenneth Betancourt also had three hits and two RBIs to lead Rancho's 10-hit attack. The Quakes will send Jared Karros  to the mound on Thursday.
Kyle Nevin – 3-5, 3 R, 1 RBI, HR (3)
Nick Biddison – 1-5, 2 RBI, double (3)
Kenneth Bettencourt – 3-4, 2 runs, 2 RBI, double (7)
Jorge Puerta – 2-4, 1 run, 2 RBI
Josue De Paula – double (2)