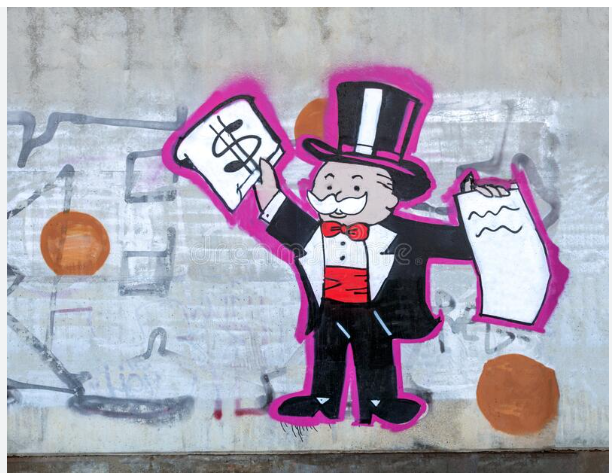 Now that all the dust has settled with the Carlos Correa flip from SF Giants to the NY Cohens, the team from Queens now has an estimated 2023 payroll (per Cots) of $384MM.  That is $151MM over the CBT threshold.  That excess is more than 13 teams total payroll.  The Cohen Tax is estimated to be $111.6MM.  The tax by itself is greater than 7 teams' total payroll:
Miami – $106MM
Arizona – $103MM
Kansas City – $101MM
Cincinnati – $87MM
Baltimore – $85MM
Pittsburgh – $77MM
Oakland – $70MM
There are now three teams with payrolls north of the CBT Threshold: NYM, NYY MM($290MM), and San Diego ($267MM), with another 8 teams with payroll north of $200MM.  As of this post, the Dodgers slide in at #8 highest payroll at $209MM.
Unfortunately for NYM (or maybe not so unfortunately), they now have 28 players with MLB contracts (including Carlos Correa and Omar Narvaez).  They need to trade or release 2 players to make space for Correa and Narvaez.  They need to be 2 from the expected 26 man roster.  With the addition of Narvaez, NYM had 4 catchers on the 40 man, and 3 that are projected to the 26 man, with uber catcher prospect Francisco Álvarez perhaps ticketed back to AAA.  The first shoe to drop was catcher James McCann being traded to Baltimore for cash and future considerations.  I have a tough enough time projecting the Dodgers roster, so trying to figure out what Billy Eppler is going to do is not something I am going to worry about.
The absurd situation with NYM is that with only 12 players under contract for 2024, they are already at $279MM, which does not consider Pete Alonso or Jeff McNeil who will be on their final year of arbitration, which will absolutely take them north of $300MM with only 14 players.
NYY is not far behind with 8 players under contract for 2024, and a projected payroll of $197MM.  San Diego?  They have 9 players under contract at $171MM, not including Juan Soto's final year of arbitration. If Machado opts out as expected, the Soto arbitration will come very close to Machado, so not much of an expected change  They will need to replace or re-sign not only Machado, but also Yu Darvish, Blake Snell, and Josh Hader.
The Dodgers payroll still does not include Trevor Bauer, which if he is included at full salary, will put the Dodgers above the threshold for the 3rd consecutive year.  Both NY teams will exceed the threshold for the 2nd consecutive season, while San Diego is exceeding the threshold for the 3rd consecutive season.
I know there are those out there who want Bauer to pitch for LAD if he is reinstated, and there are those who do not want him in a Dodger uniform ever again.   With the addition of JDM, that brought the payroll to $209MM.  Is it possible that Dodgers have had discussions with Bauer's agent that could lead the Dodgers to believe that Bauer will opt out and collect $15MM?  I am sure that was the original plan, but then we all know what happened.  With the money being passed around for starting pitching, Bauer has to believe that he can get more than $17MM on a one year deal.  Bauer has no problem betting on himself.  Will he?  First things first.  The arbitration decision needs to be published.
The current hot mess team is Boston.  They lost Xander Bogaerts when their reported $170MM offer was more than $100MM less than for what he signed.  That is interesting on two fronts.  First Boston totally misunderstood the market for Bogaerts, and second, SD overpaid for him.
Per most baseball pundits, Boston way overpaid for Masataka Yoshida (5 years $90MM).   2 years and $32MM for KJ seems a bit steep as well.  But now they have a dilemma.  What to do with Rafael Devers.  They are reportedly "galaxies apart", and that Devers is expected to not continue to negotiate and wait for FA. Boston has lost both Mookie and Bogie, and all they have to show for that loss is Alex Verdugo, Connor Wong, and a 2023 draft pick after the 4th round.  With their current roster, they are projected for last place in the AL East.
Boston has 1 SP with more than 80 IP in 2022.  They need a big bounceback from both Chris Sale and James Paxton.  Trevor Story is now the SS, Christian Arroyo at 2B, Kiké Hernández in CF, Reese McGuire at catcher, and former top prospect Triston Casas at 1B. No depth at pitcher or position player.  It seems very unlikely that Boston can put together a roster that will push Baltimore for 4th, much less NYY for 1st.
So do they trade Devers and really catch the wrath of Boston fans, or keep him and give him a QO after next year?  Devers is a DH playing 3B (poorly).  But his bat his special.  It makes too much sense for Boston to trade Devers.  But do you trust Chaim Bloom to read the market properly for Devers?
There may be a lot of Dodger fans who are laughing at the Correa situation.  Actually this is probably a positive for San Francisco. They have $58MM under the threshold and do not have a 13 year commitment.  And while there are no FA that can command huge dollars, they are in a position to make a trade for an elite player and to assume a very bad contract.  Could SF put together a package for Rafael Devers and pick up Chris Sale's contract?  I have no idea if Boston is looking to trade Sale, as that would be a sure sign of giving up, and Boston fans will not stand for that.
San Francisco will almost certainly not stand still between now and Spring Training.  As they are currently configured, they have not improved on an 81-81 record from 2022.