It took IL stints for Ryan Pepiot, Michael Grove, Dustin May, and Julio Urías to get Bobby Miller his MLB debut.  Miller took the bump with a 1-0 lead.  The first batter he faced was current leading MVP candidate, Ronald Acuña Jr.  Acuña smoked a 100.1 mph 4-seamer with an exit velo of 114.3 mph, but right at Max Muncy for a 5-3 putout.  That was Miller's 1st MLB pitch and first MLB put out.  That ball went into the dugout.
Next batter, Matt Olson, was retired on a first base to pitcher ground out.  Sean Murphy ruined the no-hitter dreams by singling, and on an 0-2 pitch, Austin Riley doubled him home to ruin any shutout dreams. The game was tied 1-1 and with a runner in scoring position, LAD killer, Eddie Rosario came to the plate wanting to put another notch in his bat.  However, Miller got him to ground the ball to Freddie. It looks like he forgot to go to 1B and Freddie had to beat Rosario to the bag.
That was Bobby Miller's first inning in MLB, and he got through it with minimum damage.  It seemed ominous because he was not generating any swing and miss in the 1st inning.  Plus he was getting hit hard.
Ronald Acuña Jr – 114.3 MPH – Out
Sean Murphy – 105.9 MPH – Single
Austin Riley – 112.2 MPH – double
Eddie Rosario – 98.9 MPH – Out
The first three were the three hardest hit balls of the game.  It was a 15 pitch 1st inning.
Miller turned the page in the 2nd, and his confidence just grew from there.  He gave up a lead off single to Ozzie Albies, but got Marcell Ozuna and Orlando Arcia on fly outs before getting his first MLB strikeout of Sam Hilliard.
First career strikeout for Bobby Miller pic.twitter.com/Ftq9gUiofK

— Blake Harris (@BlakeHHarris) May 24, 2023
In the 3rd, Miller walked Acuña on 4 pitches and he stole 2nd.  He struck out Matt Olson and got Murphy to ground out, sending Acuña to 3rd.  Riley lined out to James Outman to end the inning and Riley to end the inning.
In the 4th, after a one out double to Albies, he uncorked a WP to send Albies to 3rd.  He struck out Marcell Ozuna swinging on a 7 pitch 3-2 slider.  Arcia grounded out to Muncy for the third out.  But Miller was at 76 pitches, averaging 19 per inning. With a 4-1 lead, would he be coming back out in the 5th.
We got the answer.  Doc believed that Miller was still pounding the zone with 100 mph and deserved the chance for a win.  But he was not going to let the game get away from Miller to ruin the positives from this game.
Miller struck out Hilliard on 4 pitches, with the strike out pitch a 100 MPH 4-seamer.  Miller was now set up to face Acuña for the 3rd time.  On the 8th pitch, Miller fooled Acuña with a slider on the outside zone that Acuña reached for and grounded out meekly to Miguel Rojas.  He then struck out Matt Olson with a slider well out of the zone that Olson chased.  Miller let out a big yell as he walked off the mound.
vibes pic.twitter.com/IeXRDtKoSj

— just a depressed fan (@randomshitdotco) May 24, 2023
Miller seemed to get stronger as the night went on.  That is a good sign.  Right before the slider for the strikeout to Olson, who threw a 99.8 MPH 4-seamer (his 94th pitch).  Miller threw 95 pitches, 63 for strikes (66.3%).  He struck out five, but only walked one.
An MLB debut to remember for Bobby Miller. pic.twitter.com/qsyX2fMNI5

— MLB (@MLB) May 24, 2023
The Dodgers got off to a 4-1 lead.  Mookie Betts led off and turned on a 97.6 MPH 4-seamer for a double.  Betts moved to 3rd on a ground out.  Top of the 1st and the Braves were playing in to cut off the run at the plate.  Will Smith slapped a single past Arcia to plate Betts.
In the 2nd Jason Heyward led off with a HR (5) into right center.  With two outs in the 2nd, Miguel Rojas reached on a rare error by first baseman, Matt Olson.  Betts drew a BB, and after Strider WP the runners to 2nd and 3rd.  With the count at 2-0, the decision was to put Freddie on 1st and bring up Will Smith.  On the first pitch slider, Smith banged it into LF for a 2-run double, and a 4-1 lead.
Jason Heyward returns to Atlanta as a Dodger and homers on the first pitch he sees. pic.twitter.com/VgYAUi19O8

— Chad Moriyama (@ChadMoriyama) May 23, 2023
For five innings, Miller was matching Braves current Ace, Spencer Strider, pitch for pitch.  In the 6th, Yency Almonte, reminded all of us as to what kind of pitcher he was last year.  After a night where he got the top of the Braves' order with two pop outs and a strikeout, he faced the 3-4-5 hitters, and struck out the side.  Brilliant pitching performances against the best offense in the NL.
In the 7th, Mookie reached base with his 3rd walk.  With one out, Will Smith had back to back singles with Betts scoring on Muncy's.  Acuña made an outstanding play on Muncy's single off the wall, and made it a very close play at the plate.
Leading 5-1, the Dodger bats were not done.  In the 9th, Freddie singled to extend his hitting streak to 13 games.  With two outs, Muncy drew a BB, and JDM slugged a 3-run HR, his 3rd HR in the series.
JD for three! pic.twitter.com/sMigVrNVQG

— Los Angeles Dodgers (@Dodgers) May 24, 2023
After Almonte, Brusdar Graterol, Evan Phillips, and Victor González shut down the Braves bats with three more scoreless innings from this hot and cold bullpen.  In 9 innings against Atlanta, the bullpen has allowed 1 run.  The Dodgers beat Atlanta 8-1, and Bobby Miller got a win in his MLB debut.
Miller's Statcast pitch charts for the game:

The Dodgers were coming off a very humbling series loss to St. Louis.  Their bullpen was reeling.  The two scheduled LAD starters were rookies, Gavin Stone and Bobby Miller.  It would be Stone's 2nd MLB start, and Miller's MLB debut.  They were due to pitch against the current #2 and #1 Atlanta pitchers, Charlie Morton and Spencer Strider.  The Dodgers beat both Morton and Strider.
That 2020 draft will prove to be quite a haul.  Gavin Stone (5th round) and Bobby Miller (1st round) will be in the LAD rotation for a few starts.  Landon Knack (2nd round) should get to MLB at some point.  One other player from that draft, catcher Carson Taylor, is currently out playing Diego Cartaya.  Taylor has nowhere the apparent abilities of Cartaya, but he is competing very well.
Cartaya – .182/.284/.323/.607 – 7 of 34 caught stealing, 1 PB, 2 errors
Taylor – .292/.387/.492/.879 – 6 of 31 caught stealing, 4 PB, 1 error
This is not a knock on Cartaya, but rather more of a tribute to how Carson Taylor is competing against the LAD #1 prospect.
Wednesday, Tony Gonsolin will be facing 2nd year starter Bryce Elder and look for a series sweep against Atlanta.
For this night, Bobby Miller was special.  This was also a night that Emmet Sheehan pitched 4.0 hitless and scoreless innings in a AA game for Tulsa .  He had 9 strikeouts against 3 BB.  The young guns are serving notice.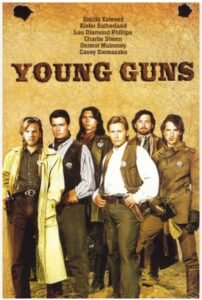 05-23-2023 MiLB Summary Report
OKC Dodgers 7 – Sacramento River Cats (San Francisco) 4
OKC's Brayan Hudson was an opener in the series opening game against the SF Giants AAA team.
OKC was facing the #1 SFG prospect LHP Kyle Harrison.  He did not disappoint the SF faithful.  He pitched 4.0 hitless shutout innings, allowing only a BB and a HBP.  He also registered 9 Ks.  He left after 4.0 with a 2-0 lead.
Andre Jackson continued with his Jekyll and Hyde season.  In the 3rd, he walked two batters and they both scored on a Matt Beatty double.  In the 5th he gave up an Isan Diaz HR.  In 3.0 IP, Jackson allowed 3 runs on 3 hits, 5 walks, and 4 strikeouts.
For OKC, they got one back with a Justin Yurchak BB and Jahmai Jones double placing runners on 2nd and 3rd.  Yurchak scored on a WP.
OKC got off the ground in the 8th.  Michael Busch singled and scored on a Ryan Ward double (11).  Devin Mann drew a BB.  Hunter Feduccia singled to plate Ward to tie the game.  Yurchak doubled (1) to score both Mann and Feduccia for a 2 run lead.
In the 9th, Michael Busch walked and scored on  Luke Williams HR (6).
Nick Robertson was called in the 9th to shut down the game.  Robertson walked the first two batters.  They both moved up on a WP, and one scored on a ground out.  Robertson did strike out 2 in his 1.0 IP.
Ryan Ward – 2-5, 1 run, 1 RBI, double (11)
Jahmai Jones – 2-2, double (7)
Michael Busch – 1-3, 1 BB, 2 runs
Justin Yurchak – 1-3, 1BB, 1 run, 2 RBI, double (1)
Luke Williams – 1-5, 1 run, 2 RBI, HR (6)
Tulsa Drillers 6 – NW Arkansas Naturals (KC) 5 – 11 innings
Emmet Sheehan continued his AA dominance.  He pitched 4.0 hitless shutout innings, generating 9 Ks, with issuing 3 BB.  Braydon Fisher pitched another quality 1.2 innings in relief.  He allowed 1 hit, with 1 BB, and 1 K.
Tanner Dodson, Jordan Leasure, and Ryan Sublette combined to finish the final 3.2 hitless shutout  innings.  They issued 1 walk, with 4 K.
In the 11th, with Jorbit Vivas starting the inning at 2nd, Eddys Leonard doubled him home for the walkoff win.
Carson Taylor and Eddys Leonard were the hitting stars of the night.
Eddys Leonard – 3-6, 3 RBI, 2 doubles (13)
Carson Taylor reached base all five times – 3-3, 1 RBI, 2 BB
Yusniel Diaz – 2-5, 1 run, 1 RBI
Peoria Chiefs (St. Louis) 3 – Great Lakes Loons 2
The Chiefs were down 2-0 in the 9th when they got off the floor, scored 3 runs for a walk off win.
Maddux Bruns continued to improve each outing in Great Lakes.  On Tuesday, Bruns completed 4.0 scoreless innings.  He allowed 2 hits, 1, BB, and 5 K.  Mitchell Tyranski and Orlando Ortiz-Mayr pitched 4.0 scoreless innings on 1 hit.
But in the 9th, Ortiz-Mayr allowed a single, a HBP, and a run scoring single with runners moving up to 2nd and 3rd.  Ortiz-Mayr was relieved by Michael Hobbs.  He gave up a sac fly to tie the game and the runner moved up to 3rd.  Hobbs intentionally walked a batter to set up for a DP.  On the first pitch to the next batter, he laid down a perfectly executed bunt single by Jeremy Rivas.
The Loons were being shutout until the 8th themselves.  They were being no-hit until Luis Yanel Diaz singled with one out in the 8th.  Diaz stole 2nd and came home on an Austin Gauthier single.  With 2 out in the 9th, Ismael Alcantara singled, stole 2nd, and came home on an Alex Freeland single.
Lake Elsinore Storm (San Diego) 4 – Rancho Cucamonga Quakes 3
The Lake Elsinore Storm needed extras on Tuesday night, but they sliced a game off the Quakes' South Division lead with a 4-3 win.
A sac fly off the bat of Charlis Aquino in the tenth was the difference, as the Quakes were forced to try and rally for a third time.
After trailing 2-0 and 3-2 earlier in the night, Rancho wasn't able to find the tenth-inning magic, as Chris Newell lined into a double-play to open the tenth, as Rayne Doncon was doubled off the bag at second base. Storm reliever Kobe Robinson (5-0), who tossed three scoreless innings, finished off the tenth by getting Thayron Liranzo on a fly ball to left to end it. Newell ripped his league-best 13th homer of the year in the seventh, helping Rancho rally for a second time, tying the game at 3-3. Livan Reinoso (0-1) was the tough-luck loser for the Quakes, as despite not giving up any hits or walks, the inherited run came into score on a sac fly.
With their lead in the South Division down to 4.5 games, the Quakes (27-13) will send Chris Campos (5-0) to the mound on Wednesday, as he'll take on Storm lefty Jagger Haynes (0-2) at 6:30pm.
Kenneth Bettencourt – 3-4, 1 RBI
Kyle Nevin – 1-4, double (7) – Just off IL (On IL since 04-30)
Chris Newell – 1-4 HR (13 – League Leading)