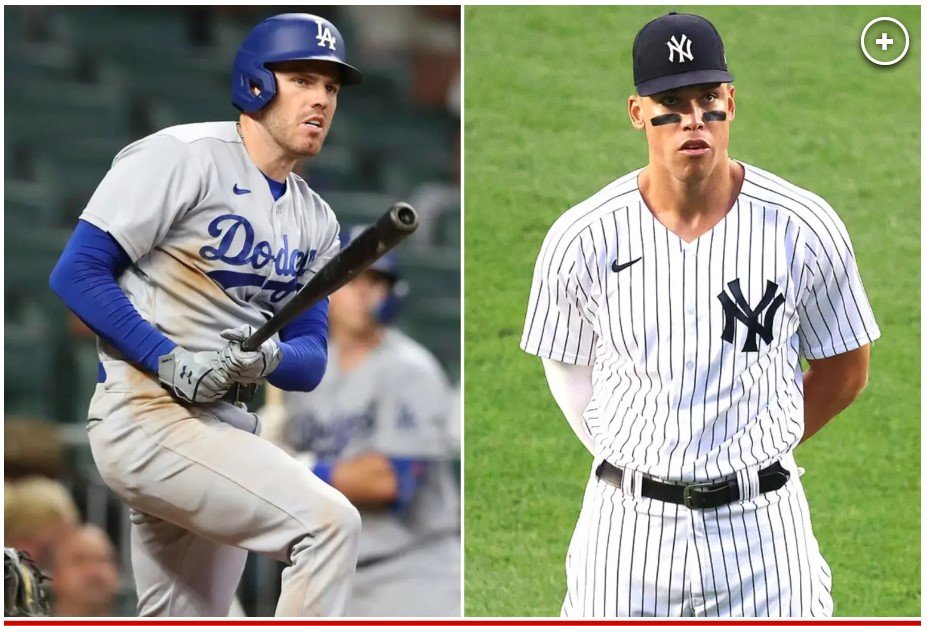 Dodgers vs. Yankees.  One of the biggest rivalries in baseball.  The history emanates from their World Series meetings which have been many and memorable.  They have met 11 times from 1941 through 1981.  The Yankees have won 8 of those 11 series.  In those 11 series matchups, NYY has a 37-29 record in 66 games, a .561 winning percentage.  Coming into Friday's game, the two teams have met 16 times in the regular season, and have an 8-8 record.
Game 1 was a pitching matchup of the LAD's Clayton Kershaw vs NYY's Luis Severino.  Clayton has had a rough go his last three games.  In those 3 games, Clayton has 12.2 IP, and allowed 10 runs (all earned).  That calculates to a 7.11 ERA.  He surrendered 18 hits and 6 BB for a 1.894 WHIP.  He did have his strikeout pitch going with 19 Ks.  Kershaw is glad to see the end of May, and is hoping he can get back to where he was in April.
Kershaw has started 4 games against NYY.  He has pitched very well against them.  In 27.0 IP, he had a 1.67 ERA and a 0.519 WHIP.  But he has never beaten the Yankees.  Until Friday night.
NYY told everyone what they were going to do.  They were going to jump on the first pitch.  Gleyber Torres hit a middle/middle 92.4 MPH 4-seamer into CF for a single. Aaron Judge hit the next pitch into 5-4-3 DP.  Next batter, Anthony Rizzo, swung at the first two pitches and then got a generous call for strike 3.  A 3-pitch strikeout, and a 5-pitch inning.
The Dodgers first inning was a little more productive offensively. Mookie Betts hit a leadoff HR for the 41st of his career (14).  He moves past Charlie Blackmon into the 9th
Mookie Betts got Dodger Stadium rocking early.pic.twitter.com/0hpEyYe4gd

— Dodger Blue (@DodgerBlue1958) June 3, 2023
Freddie slugged a 105.4 MPH one hopper but right at Torres for the 4-3 putout.
Will Smith hit a ball in the hole that Anthony Volpe made an excellent play on and threw to 1st. The umpire called Will out that the Dodgers successfully challenged, and Smith was on 1st with a single.
Max Muncy then hit a 2-2 change, middle out, for a 2-run HR (18).
JD Martinez hit an excuse me swing infield single.
Miguel Vargas singled to load the bases.
James Outman singled to score JDM and the bases remained loaded.
Miguel Rojas hit a ball to the CF wall, but it was enough to get a sac fly.
The Dodgers have batted around with Mookie coming up for the second time in the 1st Mookie singles home Vargas and the Dodgers have a 6-0 lead.
Outman gets picked off 3rd to end the inning.
The teams traded HRs over the next 5 innings, with NYY getting two solo bombs from the two hitters just off the IL: Josh Donaldson and Giancarlo Stanton.  Both were on 2-strike sliders.  The Dodgers countered with a JDM solo blast of his own, his 13th, and Mookie's 2nd HR (15) on the night.  Mookie singled in the 8th for a 4-hit night.
Back-to-back 2-HR games for @mookiebetts! pic.twitter.com/1s4lYwOADN

— MLB (@MLB) June 3, 2023
Kershaw got thru 7 innings for the 4th time this season, and 1st since May 10.  His best performance of the night came against Aaron Judge.  Kershaw got Judge to hit into a DP and then struck him out twice.  Kershaw also struck out Anthony Rizzo and Isiah Kiner-Falefa twice on his way to a 9-K night.
Clayton Kershaw made the AL MVP HR King Aaron Judge look like Spongebob SquarePants all evening.pic.twitter.com/uglD9PfnPP

— Klein25 (@Klein25) June 3, 2023
Kershaw's 9 K's gives him 2,891 for his career.  He is 109 away from 3,000 and 40 away from Zack Greinke for 20th on the all-time list.
JDM, J-Hey, and Will Smith each had 2 hits to go with Mookie's 4.  The team had 13 hits and went 3-5 WRISP.  Since JDM came back from the IL, he has been on a tear.  He is batting .321/.354/.731/1.084.  He has 4 HRs out of the last 5 games, and 8 HRs over the last 12 games.  For the season, JDM is batting .283/.324/.627/.951.
The Dodgers now have 4 players with .922+ OPS: Mookie, Freddie, Will Smith, and JDM.  They have 2 more at .838+:  Max and J-Hey.
Freeman set new Dodgers records for most extra-base hits (24) and doubles (17) in a calendar month.  Babe Herman (July 1930) and Duke Snider (June 1954) previously shared the Dodgers record for most extra-base hits in a single month with 23. Herman also held the Dodgers franchise record of most doubles in a month with 16, which came in July of 1930 as well.  For the month, Freddie started 28 games and got a hit in 26 of them.  He ended the month with a 20-game hitting streak that was broke on Friday night.  For the month, he batted .400/.462/.722/1.084.
The Dodgers got game 1 against NYY.  For game 2, NYY sends out Gerrit Cole to face LAD's Michael Grove coming off his IL stint.
Mookie Betts got Dodger Stadium rocking early.pic.twitter.com/0hpEyYe4gd

— Dodger Blue (@DodgerBlue1958) June 3, 2023
For MiLB, the Dodger affiliates won 5 out of 5 games, including a Great Lakes DH.  I ran out of time to put anything together.  I will try and do something in the AM.  But it is my grandson's birthday party on Saturday.  But here is one good story.
River Ryan was wipeout dominant tonight with multiple pitches, all landing! When he throws like he did tonight, there's only 2 words of advice for hitters…Good Luck! He went 5 scoreless, struck out 6 and walked just 1. ERA 1.67 WHIP 0.91 Avg. against .204. #dodgers pic.twitter.com/pKhQiol0yR

— Dodgers Daily (@dodger_daily) June 3, 2023