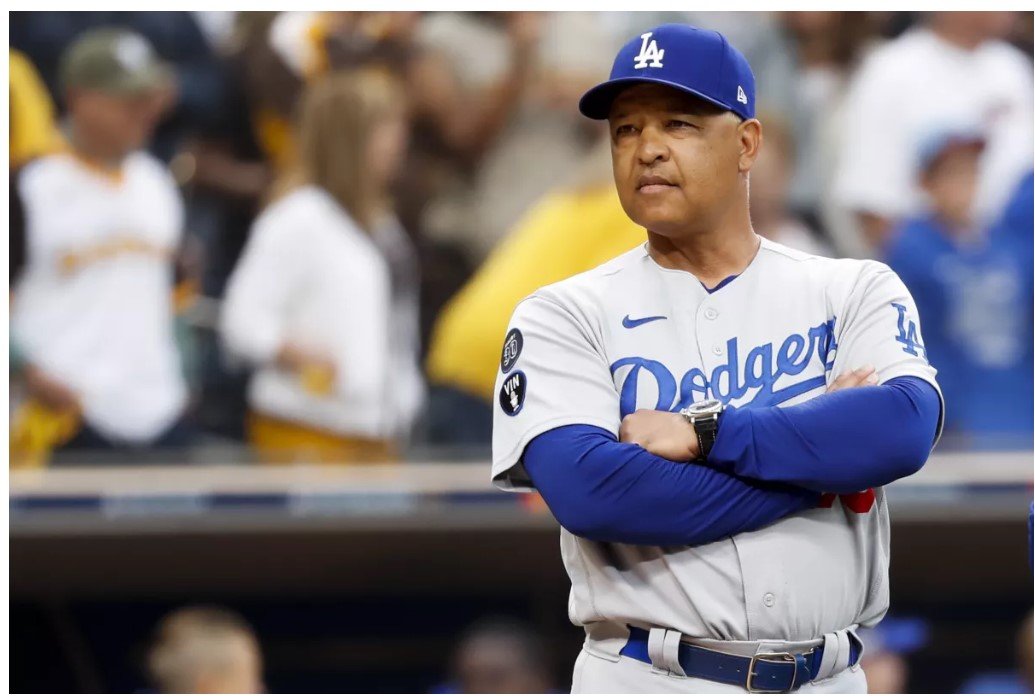 You are never going to get me to bad-mouth Dave Roberts.  Is he the best in-game manager tactician?  No.  But in today's game it is the job of the manager to be a positive communicator with the players and face man for the organization.  Nobody has done that better than Dave Roberts.  Strategies, however, are made by a consortium of sorts.  I know this is a contentious topic.
I am not going to get hung up on WL percentages, as he has been blessed with some of the best rosters in MLB.  That being said, even with the talented rosters he has inherited, he has never lost the dugout full of prima donnas like lots of managers.  In his 7 seven seasons as the LAD manager, he has guided his team to 7 playoffs, 6 NL West Championships, 3 NL Pennants, and 1 World Series (and cheated from a 2nd). Could he have done more?  I know those of us sitting in our armchairs in front of the TV could have done better if given the chance.  But yes, he could have been more successful in the playoffs.  Should he have been?  That is harder to say.  None of us were there.  None of us were in the pre-game meetings.  None of us spoke with Bob Geren or Mark Prior (or Rick Honeycutt) before changes were or were not made.  None of us spoke with the players.  And it wasn't Roberts who left all those runners in scoring position.
What we do know is that we did not like the outcomes, and someone has to be blamed.  It happens everywhere…in sports and in business.  You cannot fire the team, so maybe a different leader could have done better.  However, since 2000, only two managers have been WS Champion more than once.  Terry (Tito) Francona – Red Sox (my favorite manager for personal reasons), and Bruce Bochy – Giants.  Bochy is a 3 time winner, but holds a less than .500 winning percentage as a ML manager.  In 25 years, his record is 2003-2029 (.497).
Comparatively, Doc Roberts is 653-381 (.632) over his 7 seasons.  Also please note that Bochy did not win his first WS Championship until his 16th season.  Francona won his first in 2004.  It was his first season with Boston after 4 unremarkable seasons with Philadelphia. (1997-2000).  5th season as a manager.  Same as Doc.  Tito won his 2nd WS in his 8th year (2007).  In 22 seasons as manager, Francona has been to the WS 3 times (twice with Boston and once with Cleveland).  Same as Doc.  Bochy 4 times to the WS in 25 years.  I am going to go out on a limb and say that Roberts will get to at least one more WS in next 18 years as manager, maybe even win one.
2023 figures to be a different year…maybe a more complex one for Doc.  Justin Turner was the leader in the clubhouse, but now he is in Boston.  Who is going to be the go-between the clubhouse and management?   JT was trusted by both the players and managers/coaches.  I do not expect this to be much of a problem, but it will be different, and someone else is going to need to step up to be that voice.  Clayton Kershaw?  Austin Barnes?  Those are not JT personalities.  One is a pitcher and one is a reserve catcher. But how much of a JT will the team need?  I am okay with Doc trying to navigate that issue.  He is going to have to.
We all know that Doc's biggest issues have been with pitching changes.  We do not need to revisit all of them AGAIN.  Biggest mistakes on the biggest stages.  We know this is a concern, and Doc needs better results. The team does not have a closer, and the team (AF/BG) says they are going with closer by committee.  What is going to happen when he makes the wrong decision as to who should close out the game?  Daniel Hudson?  Evan Phillips?  Brusdar Graterol?  Yency Almonte?  Alex Vesia? It was easy to go with KJ and Kimbrel even when they were faltering.  It was their role, and Doc loves to keep his players in their lanes.  Closer by committee takes those lanes away.
Doc has generally been in charge of a veteran team that did not rely on a lot of youth infusion.  That is not going to be the case this year.  Stan Kasten has said it is time for the next youth movement.  One, and maybe both, of Miguel Vargas and James Outman are going to play significant innings.  Michael Busch also figures to get meaningful playing time.  How many rookie pitchers are going to be counted on?  This is going to be a challenge for Doc.  What if the rookies get out to a slow start and AF/BG and the nerds say that the rookies still need to play?  We go back to the first issue.  Who does Doc turn to if the word is no change in the rookies role?
While I may have thought about these issues and how Doc might be affected, I need to give Noah Camras at DodgersNation credit for pushing me to make a comment here.
Doc has never encountered a season with this many questions before.  How is he going to handle it?.  How does he traverse the open questions?  Will the Dodgers hit WRISP in the playoffs this year?   This could be a tumultuous year for the Dodgers and Dave Roberts.  However, for me, at least going into the season, I have confidence in Doc.