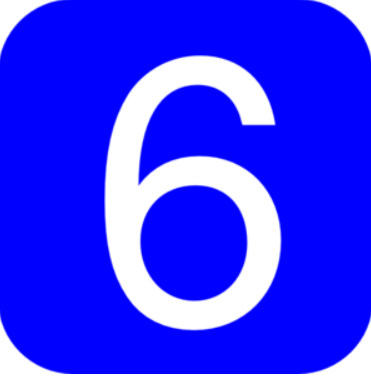 After the win on Wednesday over the SF Giants 7-3, the Dodgers now have a 12-4 record against SF in 2022.  LAD is 8-1 at home against SF, and have 3 away games remaining.
This was the HR series.  The Dodgers scored 17 runs in total, 15 runs via 7 HRs.  The Giants scored 13 runs, all via 9 HRs.
What made it so frustrating for me was that I would expect HRs from Brandon Crawford, JD Davis, and Thairo Estrada.  But Lewis Brinson hit 3  and David Villar hit 3.  Brinson has 3 HRs for the year, and Villar has a total of 4 for the year.  Brinson and Villar have a total of 7 between them, and 6 came during this three game series.
Heaney is portraying his previous trait of giving up HRs.  In his last 4 games, he has given up 10 HRs in 21 innings.  There was some speculation that Andrew Heaney may be tipping his pitches.  I have no basis to agree or disagree with that speculation.  There is no truth to the rumor that HR Derby participants were lining up to ask Heaney to be their pitcher.  However, Heaney does have a reputation of being a HR machine.  I think the HRs were more a product of middle middle low 90's 4-seamers.
For the year, in 52 IP, Heaney has allowed 11 HRs for a 1.9 HR/9.  Over the last 4 games and 21 IP, those numbers inflate to 4.3 HRs/9.
Neither Tyler Anderson nor Clayton Kershaw are immune to HRs, but combined their HRs/9 IP is less than Heaney's alone.
Anderson – 154.2 IP, 13 HRs, 0.8 HR/9
Kershaw – 96.1 IP, 8 HRs, 0.7HR/9
The Dodgers have dominated their NL West rivals in 2022.

The Dodgers have been particularly lethal at home against NL West.
LAD still has 26 games to play in 2022.  Considering that 23 of those 26 games come against NL West foes.  100 wins is almost a certainty.  A Dodger record of 107 wins is achieved if they go 13-13 for the remaining 26 games.  117 wins is still possible, but overwhelmingly highly unlikely.  They would need to go 23-3, and that just does not seem a possibility.  I also do not think that 117 wins is all that important.  Getting the team ready for October 11 should be paramount.  And that should mean that pitchers and players should get rest, especially during the 6 game season ending series against Colorado at home.
Beginning Friday, the Dodgers schedule is as follows:
San Diego – 3 games away
Arizona – 3 games away
Open date
San Francisco – 3 games away
Arizona – 5 games home
St, Louis – 3 games home
Open date
San Diego – 3 games away
Colorado – 6 games home
That is 17 games against teams with a losing record, and 9 games against teams with winning records.
What does any of this mean?  Not a bloody thing.  Each game is independent of the others.  As I have said on multiple occasions, this team, for me, is reminiscent of the 2017 team and above all else is relentless.  They somehow find a way to win.  They do not play that many close games.  They have played 24 one-run games and have split them.  They are 4-6 in extra inning games.  They have been in 6 walk off games; 3 walk off wins, and 3 walk off losses.
Max Muncy hit 3 HRs in the last 3 games, and now has 19 for the year.  For the season he is now hitting .197/.323/.391/.714.  At first glance, those numbers are worrisome.  But from where he has come from, those numbers represent a resurgent Max Muncy at the right time.
Austin Barnes has been red hot since August.  For August, in 28 AB, Austin has hit .321/.387/.571/.968.  For September, in 10 AB, he is hitting .600/.636/1.000/1.636.  They encompasses 11 games, and the LAD record in those 11 games is 10-1.  He looks ready to be a strong backup catcher through the playoffs.
Joey Gallo is capable of going yard every AB.  He was hit in the elbow by an Alex Cobb pitch on Wednesday.  X-rays were negative.
Roberts said x-rays were negative on Joey Gallo's elbow. He told Dave he couldn't feel his fingers and there was "tingling" after getting hit by a pitch on the elbow, and that's why the #Dodgers took him out of the game.

— Michael J. Duarte (@michaeljduarte) September 7, 2022
Two players who seem to be going in the opposite direction are Cody Bellinger and Chris Taylor.  As fans, we all hold out hope that both will find that spark to turn things around.
Off to San Diego.  The matchups have been set: