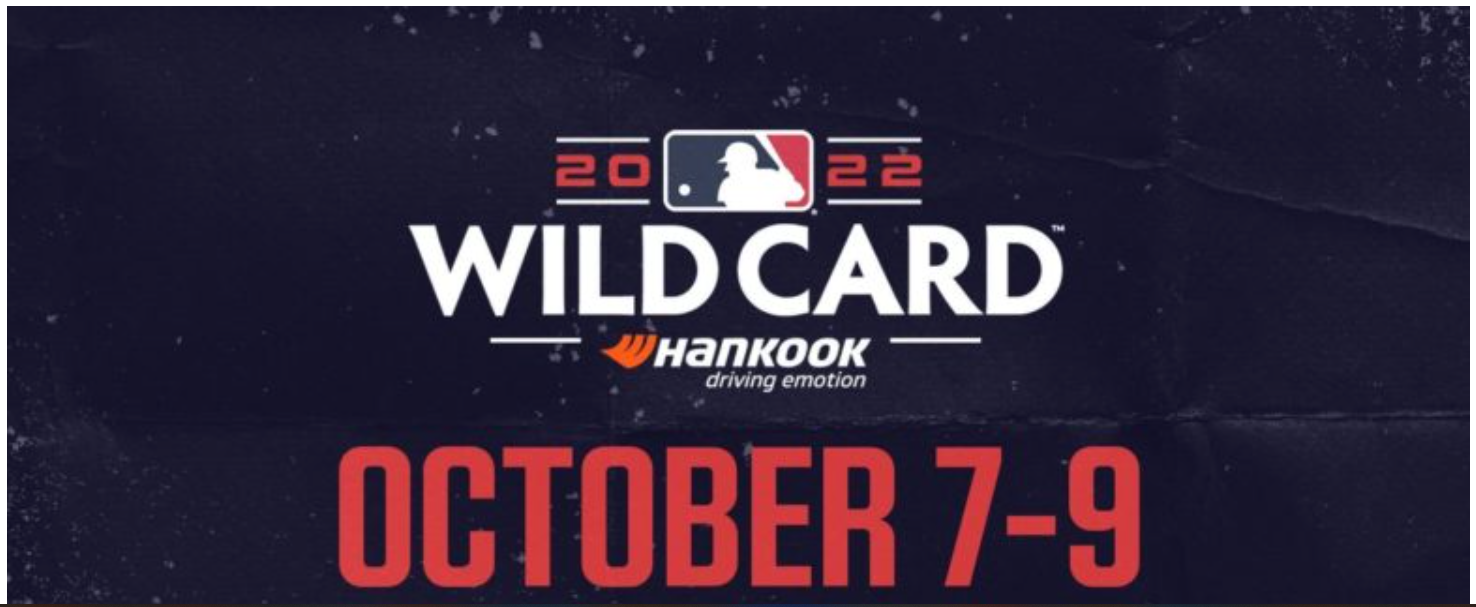 Cleveland Guardians 2 vs Tampa Bay Rays 1
Two of my favorite pitchers went head to head in the AL Wild Card Game 1 between Tampa Bay at Cleveland.  I am hopeful that Cleveland will make Shane Bieber available and the Dodgers will gobble him up, while the other Shane, Shane McClanahan, should have been a Dodger.  I know I have told the story countless times, but in the 2018 draft, somehow Shane McClanahan slides down to LAD and they chose to draft JT Ginn instead of McClanahan.  McClanahan went the next pick to Tampa Bay and signed for the exact same bonus that was offered to Ginn.  This was not hind sight, as I said it at the time and wrote about my displeasure.
The game itself was a fantastic pitchers' duel.  Both pitchers made one mistake.  The difference was that McClanahan made his mistake to José Ramírez with a runner on base, while Bieber gave up a solo HR to Jose Siri.
Bieber went 7.2 IP, allowing 3 hits, 1 walk, and 8 strikeouts.  McClanahan went 7.0 IP, allowing 7 hits, no walks, and 5 strikeouts.  Uber-closer Emmanuel Clase got the final 4 outs for Cleveland on 11 pitches.
For Game 2, Cleveland is sending out their 25 year old RHSP, Triston McKenzie, who threw 191.1 innings and a 2.96 ERA and 1.03 WHIP, while Tampa Bay will counter with Tyler Glasnow, coming off TJ surgery and all of 6.2 IP for the year.  Advantage Cleveland.
BTW, I cannot be convinced that Bieber is not an Ace.
Philadelphia Phillies 6 vs St. Louis Cardinals 3
The NL Wild Card Game 1 of Philadelphia at St. Louis.  It was all set up with a pair of future HOF, Albert Pujols and Yadi Molina, to play hero at home.  Instead 36 year old manager, Oliver Marmol, appears to have received managerial playoff instructions from Dave Roberts.
José Quintana was sailing along for 5.1 innings.  He had not allowed a run on 3 hits, but after he walked Kyle Schwarber in the 6th, he was pulled. He threw 75 pitches (47 strikes).  We all have heard that computer printouts advise that pitchers should not face a lineup a third time.  Maybe this works during the regular season, but in the playoffs, managers have got to let their eyes advise them.  There was no reason to pull Quintana.  Jordan Hicks got the final 2 outs.
As well as Quintana was pitching, Zack Wheeler was dealing even better.  He got threw 6.1 innings and after 96 pitches, he was pulled for José Alvarado.  Alvarado got the first out, but walked Dylan Carlson on a 3-2 pitch.  Juan Yepez was sent up as a PH for Corey Dickson, and on the first pitch, he crushed a 2-run HR and a 2-0 lead.
Marmol was not done imitating Playoff Dave Roberts.  In the 8th, Giovanny Gallegos was pitching fine, but after walking Bryson Stott on 4 pitches, Marmol called in yet another uber-closer Ryan Helsley to get the final 5 outs.  He got both hitters in the 8th.  With the score still 2-0, Helsley went back out.  But the story needs to include that earlier in the week, Helsley was injured after catching a line drive and using his hands to brace himself while dodging a piece of a broken bat.
Helsley got the first out, J.T. Realmuto had a pop single into left-center.  And then Helsley lost it.  He had Bryce Harper 1-2 and walked him with 3 balls that were not close.  Everybody knew that he lost total command of that fastball.  Why didn't Marmol go get him?  Instead, he walked Nick Castellanos on 5 pitches and hit Alec Bohm to force in a run.  Finally Marmol came out and pulled Helsley as an injured pitcher as his middle finger went numb.
Andre Pallente was summoned to face Jean Segura.
A-Rod made a salient point that seems so obvious, and yet it often is not adhered to.  Putting the ball in play is so important in the postseason.  Jean Segura proved that with 2 strikes, reaching  for and hitting a 2-2 slider out of the strike zone, hitting it on the end of the bat, and grounding it past a drawn in Tommy Edman.  2 runs score and the Phillies have the 3-2 lead.
After Bohm was HBP, Edmundo Sosa was sent in as the pinch runner, which would prove to be pivotal.  With Sosa moving to 3rd on the Segura single, he broke immediately on contact with the Bryson Stott ground ball to Paul Goldschmidt who threw late to get the speedy Sosa.
Brandon Marsh followed with a ground ball that Nolan Arenado just waved at (he makes that play 99 out of 100 times) and went into LF to score Segura and Stott moved to 3rd.  Stott scored on a Kyle Schwarber sac fly.  The Phillies scored 6 runs in the 9th and the hardest hit ball before the sac fly was 88 MPH.
Zach Eflin entered the 9th and while giving up a run, he got out of the inning with the win, by striking out Yadi Molina to end the game.
This win was memorable in a negative way for St. Louis.  Going into this game, the Cardinals were 93-0 when leading by 2 or more going into the 9th in playoff games.  Bullpen mismanagement gets so noticeable in the playoffs and Marmol sure made multiple decisions that turned out to be bad.
Now the Phillies put the ball in the hands of Aaron Nola, while St. Louis will go with Miles Mikolas.
Seattle Marines 4 vs Toronto Blue Jays 0
In the first Seattle Mariners playoff game since 2001, the Mariners deadline trade acquisition, Luis Castillo, threw a gem.  He mixed his 4-pitch repertoire expertly and completed 7.1 shutout innings.  He threw 108 pitches (78 strikes).  Andrés Muñoz got the final 5 outs to preserve the 4-0 shutout, in a game played in Toronto.
This game was over in the first inning.  CY candidate, Alek Manoah hit Julio Rodríguez to open the game.  Rodríguez moved to 2nd on a fielder's choice and scored on a Eugenio Suárez double.  Cal Raleigh followed that with a 2 run HR, and after 4 batters, the Mariners have a 3-0 lead.
In the 5th, Rodríguez was HBP again and moved to 3rd on a Ty France single.  Rodríguez scored on a Suárez ground ball fielder's choice.
Castillo dominated throughout.  He had two innings where he had 2 baserunners and stranded them.  He did not walk a batter.  After hitting George Springer with 1 out in the 8th, he was done for the night.
Wouldn't it have been nice to see Castillo in a Dodger uni?
San Diego Padres 7 vs New York Mets 1
Max Scherzer started the Wild Card game the way he pitched his last game in Atlanta.  Jurickson Profar singled on the 1st pitch of the game.  After getting Juan Soto and Manny Machado, Josh Bell slugged a 2 run HR.  In the second inning, Trent Grisham hit a solo HR to give San Diego a 3-0 lead.
After giving up 3 HRs against Atlanta, Scherzer comes right back and gives up his 3rd HR of the night when Jurickson Profar crushed a 3-run HR.  Manny Machado says we are not done, and he hits the 4th HR of the night against Scherzer.  After 4.2 IP, Scherzer exits to boos from the NYM faithful behind 7-0.  In the 5th, the Padres attacked Scherzer's 1st pitch for a HR, a ground rule double, and another HR.  Scherzer is not right.  I wonder if he is going to say he did not get enough pitches in this year.
Max is the second pitcher in MLB history to give up 7 runs and 4 home runs in a postseason game.
Meanwhile, also a typical Yu Darvish outing, he navigated through a lot of traffic in the first two innings without surrendering a run.  After Starling Marte's single in the 2nd inning, Darvish retired the next 10 before Eduardo Escobar clubbed a HR to put the Mets on the board.  If you do not get to Darvish early, he gets better as the game goes on.
While it was not as dominating as his previous two outings this year, Darvish still got through 7.0 IP.  He gave up 6 hits but no walks.  He did strike out 4.  He threw 101 pitches (72 strikes).
One thing that is obvious is that if the Dodgers meet SD in the NLDS they need to run on Darvish.  He is another Kenley Jansen.
Two Padres relievers finish off the Mets, and the Padres take Game 1.
Ahh, the best laid plans of mice and men.  I guess NYM is going to have to go with Jacob deGrom in Game 2 after all.  He will face off against Blake Snell.  I am pulling for a Mets win so the series has to go 3 games.
It looks like, at least for a game, that starting pitching did go deeper than some thought.
Shane Bieber – 7.2 IP – 1 run
Luis Castillo – 7.1 IP – 0 run
Shane McClanahan – 7.0 IP – 2 runs
Yu Darvish – 7.0 IP
Zack Wheeler – 6.1 IP – 0 runs
José Quintana – 5.1 IP – 0 runs
Three road teams won the critical 1st game of a 2-game series.  Cleveland was the only home team to get a victory.