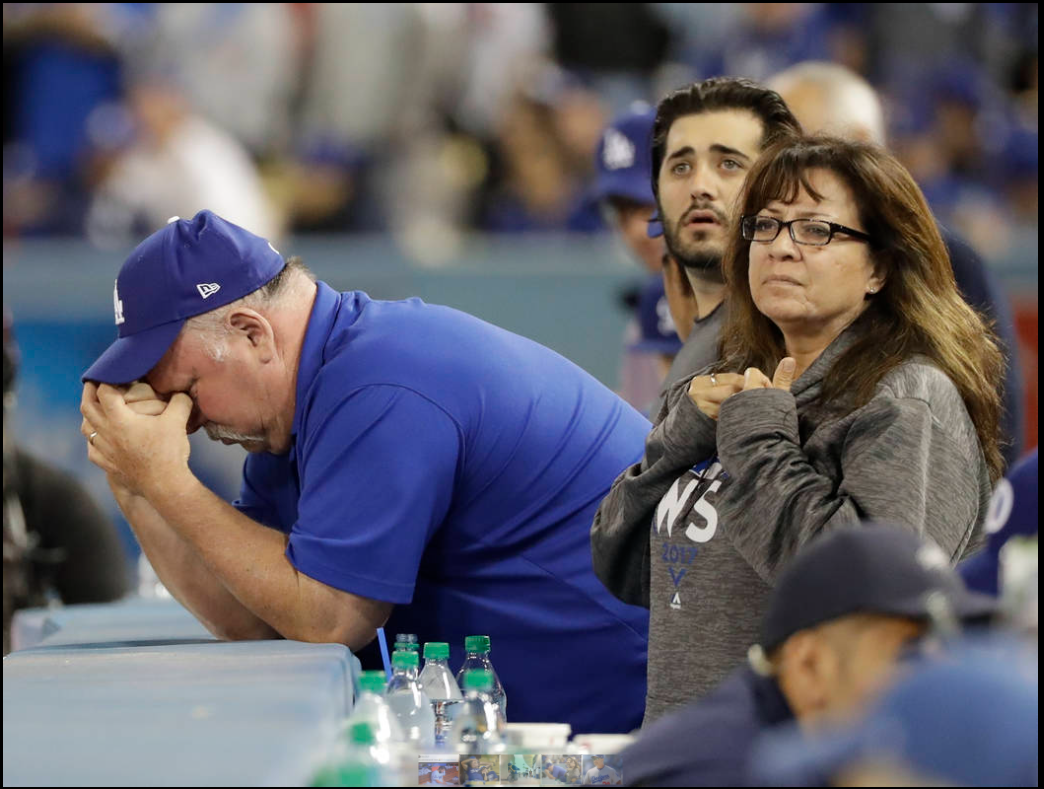 Usually I am pretty good at this. But for some reason, I have had a really hard time watching Dodger baseball. And I realized that my BS meter is really at a low point now. This is actually horse manure baseball they are playing. They are not clean, the fielding, pitching and hitting have all been very inconsistent. And inconsistency has been this teams biggest bugaboo over the last several years.
I think Friedman and the ownership made a concerted effort to go in a different direction this offseason and so far the results have been very mediocre. The low risk high return players have at this point not paid off.
Case One: Noah Syndergaard has to me been the biggest disappointment. He has really imploded his last couple of outings. He has pitched much better at Dodger Stadium, but not enough to offset the way he has pitched lately. He might be a total bust.
Case Two: Miguel Rojas has not shown that he is even the same player he was last year. Granted, he has been hurt. But he was not supposed to be the starting SS in the first place. Lux's injury has put the pressure on anyone who plays SS.
Case Three: David Peralta got a hit today to break a streak of 13 at bats without one. Problem is, Peralta has not performed at the level the Dodgers felt he would. In his favor is the fact that although he has not been getting hits, he has been hitting the ball hard. Just right at someone.
Case Four: Chris Taylor is best suited as a super utility player. But last season he had some injury troubles. This year there are times he looks totally lost at the plate. Then he will have a good game and you get your hopes up that he is coming out of it. Then he stinks up the joint like he did today.
Case Five: Let me first say, I have always liked Austin Barnes. He is a solid defensive catcher who has had some very important moments with the bat. But then he goes and makes a boneheaded play like he did today which instead of just being a bunt single, turns into a three base error which leads to a three run inning after the Dodgers took an all-important 2 run lead after the first inning. They never scored again. Barnes is not hitting. Period. Bring up Feduccia and see if he can add some offense.
Case Six: Heyward has been hitting the ball extremely hard and like Peralta has little to show for it. But he got two hits today and scored a run. Let us hope he can build on that.
Case Seven: Trayce Thompson is another player that I like. But even though I knew he could not possibly keep up his early pace, I did not expect him to totally fall flat like he has lately. He is on a very short leash.
Case Eight: The bullpen has been consistently inconsistent this season. One of the reasons they are at .500. Vesia, Bickford and Almonte are three of the main reasons. Jackson, who was sent to AAA, was another. A change of personnel might be in order.
Case Nine: Kershaw over the last two weeks has been the only reliable starter. Urias has been knocked out in three straight ballgames and looks nothing like an Ace, which is what he is supposed to be. Thor has looked awful. Gonsolin looked good and hopefully he can be the Catman once again. May looked a lot better his last start, but as a whole. they need to be a lot better.
Well there it is. And for our sake, I hope all of those cases see improvement . My solution?
Make a deal for a really good offensive outfielder before or at the deadline.
Move Mookie Betts to SS permanently.
Put Vargas on the IL to let his thumb heal completely. He looks nothing like the player they thought he would be.
If Grove is ready, bring him up. The bullpen is going to be getting some help then Nelson returns, which should be shortly.
Give some of the better relievers in AAA a shot and send Bickford, Vesia, and Almonte down. Oh, and trade Urias at the deadline for another good starter.