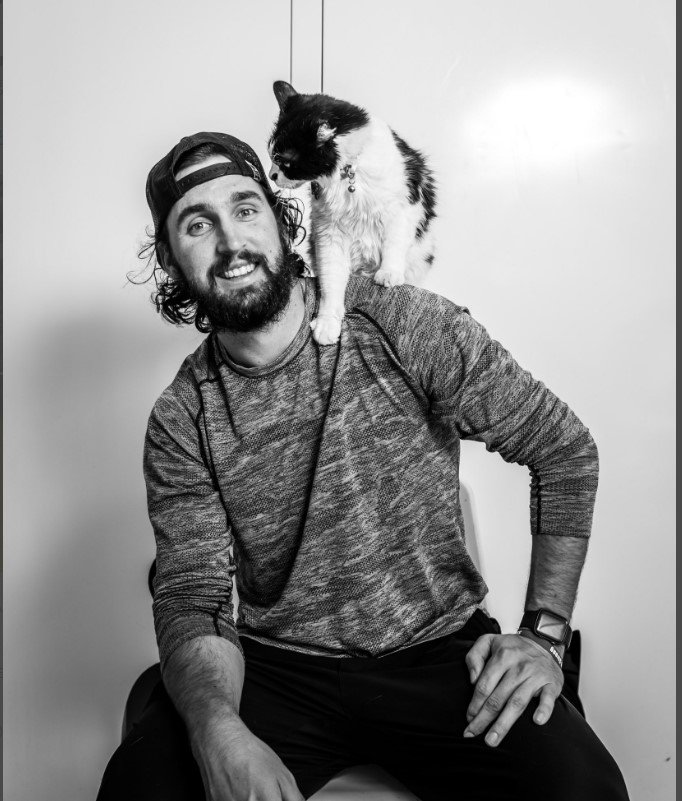 This one felt very much like a Spring Training Game.
Starting Pitcher on a rehab assignment with a pitch count. Turns out that the pitch count was 65 (39 strikes) and 3.1 IP.
Control was an issue, but some of that may be a result of the umpire who had no consistency as to what was a strike. ST for the umpire as well.
Relievers started with one out in the 4th.
Relief pitchers coming in at the middle of an inning (4 times).
3 rookies in defensively: Vargas at 2B, Busch at 3B (a relatively new position), and Outman in LF.
Austin Wynns behind the dish.
At least Mookie and Freddie were in their regular positions.
This one also had a similar feel to the Drew Smyly game (April 21).  While this one was not a perfecto, Roansy Contreras had a no-hitter through 5.0.  There were a couple of hard hits, but nothing you can say that was close to being a hit.  Then, to lead off the 6th, Austin Wynns blooped a single into right-center for the LAD initial hit.  After Mookie was called on still another questionable strike 3, Freddie singled into RF.  Both runners were stranded after flyouts by Jason Heyward and James Outman.
After Phil Bickford got the outs in the 4th, he was sent back out and Bae singled and stole 2nd on first movement.  After another small ball staple, sac bunt, Bae moved to third base with one out.  Ke'Bryan Hayes walked putting runners on the corner, and on the first pitch, Bryan Reynolds hit an oppo ground ball into left field that scored Bae and Hayes moved to 3B.  Andrew McCutchen blooped a single into RF for a run scoring single.  That was it for Bickford, and Justin Bruihl entered to retire the side.
There is something about a team that can put the bat on the ball and can run.  We already knew that Corbin Carroll was a weapon (who can also go yard).  Now we have learned that Ji Hwan Bae can run on the Dodgers at will.
Just like with Bickford, Bruihl goes back out in the subsequent inning.  Just like with Bickford, Bruihl got one out, 2 runners on base, but only 1 run in. With Yency Almonte summoned, Bae steals another base, before Almonte got a tailored made 6-4-3 DP.
In trying to beat the trend, Almonte went back out in the 7th, and promptly hit Bryan Reynolds on an 0-2 pitch.  A walk to Carlos Santana and a bloop single by Jack Suwinski loaded the bases with one out.
After Almonte made a good defensive play to get out at the plate.  He gave up a bases loaded single to LHH Rodolfo Castro that plated two.  Novel approach to hitting for Castro.  Outside pitch, stay back, go with it into left field.
Alex Vesia came in, Bae hit a bullet oppo that Michael Busch made an outstanding play on, but Vargas was late to 2B.  I could not see Vargas on the beginning of the play to see if there was a reason as to why Vargas was late, and I did not hear Orel or Stephen indicate why Vargas was tardy.  Vargas did make a excellent throw to the plate to nail Tucupita Marcano, but Austin Wynns was ruled to be blocking the plate.  That may have been an accurate call to the letter of the rule, but it sure was not the intent (in my opinion).
With the bases still loaded, Jason Delay hit a two run double, and an 8-0 lead.
Vesia came back out for the 8th.  Unlike his predecessor relievers, he got out of the inning without allowing a run.
While the Bucs batters were going with the pitch where it was pitched, Mookie seems to be getting in a bad habit of trying to pull outside pitches and roll over on those pitches for weak ground balls.
As we have come to learn and love, the Dodgers did score a run in the 8th…wait for it…via a Home Run.  Freddie hit his 4th HR of the season, and it was no cheapy.  The ball traveled 424 feet with a 108.3 exit velo.  The Dodgers have now scored 130 runs, 76 via the HR (58.46%).
A positive outcome for the Dodgers was that Tony Gonsolin pitched fairly well in his first start for 2023.  They were hoping to get Gonsolin thru 4.0 IP, but fell 0.2 IP short. Gonsolin allowed 2 hits and 3 walks, with only a single K.  According to Orel, it was his split finger that he could not control.  That pitch is going to take a bit of time to master after the length of time he has been out.
But the most special inspirational moment for me was the first MLB AB for 34 year old infielder Drew Maggi. If that name sounds even remotely familiar, he was in the LAD organization part of 2016 and 2017 at OKC.  Drew spent 13 years in MiLB, 4,494 PA, and 3,846 AB.  This was especially special for my wife and me as we remembered a long MiLB career for our son before he made his MLB debut.  Andy did not quite have the same number of PA and AB (close).  But Drew and Andy shared the same outcome in their first MLB AB.  A strikeout.
One final point on Maggi.  His MLB uni # was #39, same as Andy's MLB # with Boston.  #39 was worn by Pirates icon Dave Parker, while #39 for Boston was worn by Red Sox icon Mike Greenwell.
MiLB Report
OKC Dodgers vs Sacramento River Cats (Giants)
The game was postponed due to inclement weather.  There will be a DH on Thursday.  Gavin Stone will start one of the games.
Tulsa Drillers vs Arkansas Travelers (Seattle)
The game was postponed due to inclement weather.  There will be a DH on Thursday.  Nick Nastrini will start one of the games.
Great Lakes Loons 5 – Fort Wayne TinCaps (San Diego) 2
Ben Casparius continues to impress.  He pitched 4.1 innings, allowing 1 run on 2 hits and 3 BB, to go with 6 K.  After a one-out single and BB, Casparius left with 2 inherited runners.  Casparius was relieved by Jack Dreyer.  Dreyer threw a WP and then surrendered a run on a sac fly.  This was a game tying score.
Great Lakes scored the first run of the game in the 4th.  Yeiner Fernandez doubled (3), went to 3rd on a single by Griffin Lockwood-Powell.  Fernandez scored on a force out.
in the 6th, the Loons scored a run on 4 walks.
Dreyer gave way to Franklin De La Paz in the 6th and pitched a scoreless inning.
In the 7th, Dalton Rushing hit his 4th HR of the season.
Benony Robles relieved De La Paz in the 7th.  Robles issued a 2-out BB, threw a WP, and a run-scoring single.  The TinCaps drew within 1 run in the 7th.
In the Loons 8th, Yunior Garcia hit a 1-out double (1), and eventually came around on a 2-run HR (1) by Luis Yanel Diaz.
Michael Hobbs came in to close it out in the 9th, and did so for his 1st save.
Rancho Cucamonga Quakes 5 – Inland Empire 66ers (LAA) 2
Peter Heubeck followed two poor outings with an outstanding effort.  He completed 4.0 scoreless IP, 66 pitches (43 strikes).  He allowed 1 hit and 1 BB, with 7 Ks.
In the 2nd inning, Thayron Liranzo drew a BB that was followed with a 2-run HR by Nick Biddison (1).  Jorge Puerta singled, and moved to 2nd on a WP. Jose Izarra singled home Puerta for the third run of the inning.
In the 3rd, Liranzo tripled (1) and scores on a ground out.
Christian Romero followed Heubeck, and also threw 4.0 scoreless innings.  He allowed a single, a BB, and 4 Ks.
The Loons scored an unearned run in the 9th.
The 66ers scored a pair of unearned runs in the 9th off Kelvin Ramirez.
Jorge Puerta – 3-4, 2 runs
Thayron Liranzo – 2-3, double (2), triple (1), 2 runs
Nick Biddison – 1-4, HR (1), 2 RBI