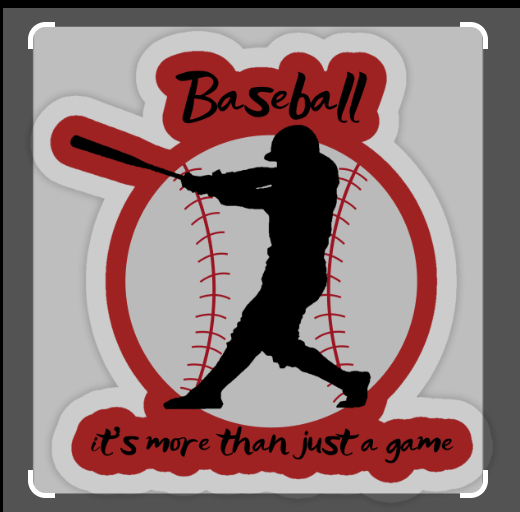 Baseball is a game, right? It is played by children in playgrounds and school yards all over the United States and a few other countries.
At least, that is what is said. In the Latin countries, it is a way to get out of the poverty that is usually the way of life.
In Japan, it is a testing ground for those who want to play against the best in the world. It has also become a melting pot for the different cultures in the world. Israel even has a team.
Besides Americans, there are more Latin players in the majors than from any other countries.
Asia, IE, Korea, Japan, Taiwan, have sent some players, and some have become huge stars. As of yet, none are in the Hall of Fame, but that will change soon when Ichiro becomes eligible in 2025. He is a lock first ballot Hall of Famer.
Roberto Clemente was the first Latin player voted in. As of right now there are 15 Latin born players in the majors. Adrian Beltre is expected to join them when he becomes eligible.
But for fans, the game is a refuge from everyday life. And sometimes, it becomes more than that.
Baseball fans spend millions of dollars each year on attending games, buying their teams gear, concessions, parking, memorabilia and other things, like gambling.
For the large market teams, IE, New York, Chicago, Los Angeles, fans expect their teams to win, and win consistently.
Atlanta fans were treated to 14 years of in season excellence, and 13 years of postseason disappointment. Most fans consider the Braves of that era as underachievers. They won one Championship. 1995. Like everyone else, they were denied a chance in 1994 due to the strike. Like the Dodgers, they won their championship in a strike shortened season, but since they played 144 games, few bring this up.
The Dodgers played 110 games in 1981. Now since 2013, the Dodgers have been to the postseason 11 times in 11 years. 11 years of regular season excellence, and 9 years, so far, of post season disappointment.
Two of those disappointments came in the World Series, one, they were overmatched, 2018, and the other they were cheated out of, 2017.
To fans, it is more than a game. It is an integral part of their lives. They plan trips and birthday parties around it. They travel to opposing cities when they can to cheer their team on.
When this series gets to Arizona on Wednesday, check the stands. There will be almost as many Dodger fans in attendance as there will be Arizona fans.
That is a simple fact. Arizona does not draw well, even during playoff games. It is almost like a home field for LA. But, you do not want to have to go in there down 2-0 having to win both of your games.
As disappointed as some fans are, winning the whole thing is just not that easy. Nor should it be. The last team standing is not always the best team. Last year should be the prime lesson in all of that. The Dodgers were far and away the best regular season team, yet they were beaten in the playoffs by a wild card team playing its best baseball.
Back in the day, two teams, obviously the best in their leagues, faced off in the World Series. Now, baseball teams, much like jousting knights, face a gauntlet to win the prize.
The 2020 version of the Dodgers had to win 13 games to get the trophy. They went 13-5. And they were down 3-1 in the NLCS. But those series were played on a neutral field. Few fans. No homefield advantage, even though they got the majority of the games as the home team.
In today's playoff system, you have to win 11.3 in the division series, 4 in the Championship series and 4 in the World Series. But Arizona would have to win 13, just like the 2020 Dodgers.
So, it is not as easy as one might think. There are some fans who equate postseason disappointment to failure. I myself believe that you need to win the regular season, and what happens afterwards is merely a huge crapshoot.
You can run into a hot team. And with the days off for the teams with a bye, I clearly believe that they are at a huge disadvantage simply because there is too much time between games.
You close that gap, and the division series becomes a totally different animal. I have a solution. A. Shorten the season by 6 games. 156 instead of 162. The wild card would still be three games, but, reseed after the wild card round, and make the division series, 7 games. That makes it much more competitive and fairer to the bye teams.
Also start the division series on the Friday after the wild card round finishes. One day off is plenty if a team wins the first two games.
I doubt this happens anytime soon since MLB just implemented this system. But the system is flawed.
It might be great for the small market teams who happen to get hot at exactly the right time, but it actually affects the TV revenue from the World Series. I mean, how much interest is there going to be in an Arizona-Texas World Series?
New York, Chicago and Los Angeles are not going to watch much of that. Just think how much interest and TV viewership would watch a Yankee-Dodgers series.
Baseball is cutting their own throats with the way things are set up now, why???? Because baseball is not just a game to the fans.
Add from Jeff:
I love the Kevin Costner baseball movies (and Cowboys).  My favorite Costner baseball movie is For Love Of the Game, and this little bit from the movie shows that baseball is more than just a game to the players, executives, coaches, families, and fans alike.  Plus Vin Scully is at his classic best.  You just know he did not need a script for this.
Bull Durham and Field of Dreams were pretty darn good as well.