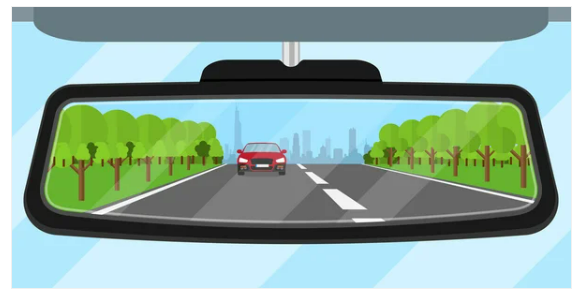 It has been 3 weeks since the trade deadline.  I find it curious when fans comment that AF does not know how to compete for the WS when he did not come up with Luis Castillo, Frankie Montas, or even Tyler Mahle or Nathan Eovaldi.  I am speaking more of the commenters on The Athletic and MLBTradeRumors, many of which are LAD haters.
Luis Castillo – 4 Games, 25.2 IP, 3.16 ERA, 1.130 WHIP, 29/7 (K/BB)
Frankie Montas – 3 Games, 14.0 IP, 9.00 ERA, 1.714 WHIP, 8/6 (K/BB)
Tyler Mahle – IL with shoulder issue
Nathan Eovaldi – to go on IL with neck and shoulder soreness
None of those are worth the quality and quantity of top prospects it would have taken to consummate the trade.  IMO it made more sense to wait for Dustin May and Clayton Kershaw.  We saw what Dustin May could do, and he still has 8-9 more starts to fine tune his repertoire.  His new changeup looked like it could become a special pitch like his slider.
Let's take a look at that slider.
this tracks https://t.co/Q6MKqi3zcL

— Fabian Ardaya (@FabianArdaya) August 21, 2022
Austin Barnes had a few comments on Dustin's first start.
"The ball's coming in really hot," catcher Austin Barnes said. 

"It's moving, going this way and then he's got some stuff going that way. He's got a good four-seam that can rise at the top, too. By the time he throws that breaking ball at you, it's hard to adjust to all those speeds and all those movements. 

"That kind of pitcher, the sky's kind of the limit for him." 

"He's a special kind of pitcher," Barnes said.
I am willing to bet on Clayton Kershaw, even with his mediocre to poor playoff resume.  Some of those games he has been absolutely brilliant.  Some not so much.  He has pitched well this year when healthy, so if he is healthy, I like the Dodgers chances with CK on the bump.
Andrew Benintendi was considered the best bat available after Juan Soto and Josh Bell.  We also know that NYY traded for Benny because of their dissatisfaction with Joey Gallo.  Since the trades:
Benintendi – .211/.322/.368/.691 – 1 HR, 22% K Rate and 14.3% BB Rate, .158 ISO
Gallo – .267/.371/.667/1.038 – 3 HR, 40% K Rate, 11.4% BB Rate, .400 ISO
Another reason why we are writing in a blog and not making decisions; relief pitching trades.  Many names were thrown out there…David Robertson, Jorge Lopez, Scott Effross, and even Raisel Iglesias.  I know Josh Hader was mentioned, but nobody expected AF to pay the price most acknowledged it would take.  But I cannot remember ever reading about why Chris Martin should be the choice.
Since the trade:
Raisel Iglesias – 9 games, 7.2 IP, 1.17 ERA, 0.913 WHIP, 1 Save/1 BS, 8/2 (K/BB)
Josh Hader – 5 games, 3.1 IP, 16.20 ERA, 3.000 WHIP, 0 Save/1 BS, 4/5 (K/BB)
David Robertson – 8 games, 8.2 IP, 2.08 ERA, 1.038 WHIP, 3 Saves/1 BS, 11/3 (K/BB)
Jorge Lopez – 8 games, 8.0 IP, 3.38 ERA, 1.500 WHIP, 3 Saves/2 BS, 6/4 (K/BB)
Scott Effross – Going on the IL with shoulder issues.
Iglesias was a salary dump as this is the first year of a 4 year $58MM contract that Atlanta will absorb.  His contract calls for $16MM for each of 2023-2025.  I think AF passes on that contract all day long.
And AF picks up Chris Martin.
C-Mart – 9 games, 9.1 IP, 1.93 ERA, 0.429 WHIP, No Save Opportunities, 12/0 (K/BB)
He does have 3 wins in those 9 games.
Finally, let's review the Padres deadline trade acquisitions.
Juan Soto – .286/.438/.460/.898
Josh Bell – .138/.263/.262/.525
Brandon Drury – .212/.264/.394/.658
Add in Josh Hader, and that is not the return AJ Preller was looking for…thus far.
We can review again at the end of the season, but both the Gallo and C-Mart trades look to be solid, and the non-trades for the starting pitchers and other relievers are proving to be just as positive.