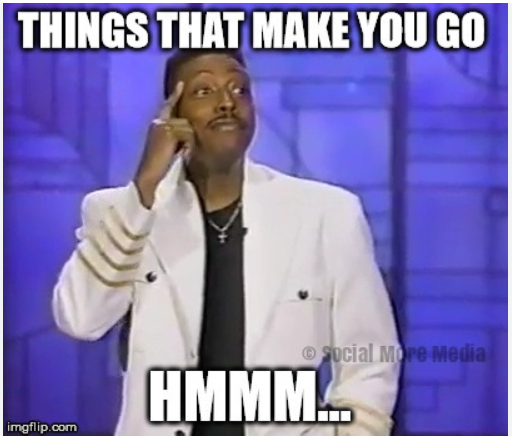 Earlier this week, non-40 man NRI Gavin Stone, Jake Reed, and Adam Kolarek were sent out to MiLB camp.  Gavin Stone figures to be added to the 40 man and 26 man at some point this season.
As Spring Training is winding down, the Dodgers still have 47 players they need to pare down to 26 in a mere 8 days.  Five of those players figure to be on the IL to open the season:  Gavin Lux, Tony Gonsolin, Alex Reyes, Daniel Hudson, and Jimmy Nelson, leaving 42, including 19 pitchers.  Six pitchers and six position players will need to be optioned, sent to MiLB camp, or released in the next 8 days.
There are going to be tough decisions made for both the pitchers and position players.
Pitchers:
There appears to be 4 starting pitchers locked in:  Julio Urías, Clayton Kershaw, Noah Syndergaard, and Dustin May.  Gonsolin will start the year on the IL and either Ryan Pepiot or Michael Grove will slide into the #5 spot.
There appears to be 5 relievers locked in:  Evan Phillips, Yency Almonte, Brusdar Graterol, Alex Vesia, and Caleb Ferguson.  That leaves 3 spots with multiple options:
Phil Bickford seems to be likely added on opening day as he is out of options.  His spot is tenuous at best with the number of relivers expected back from the IL.
Shelby Miller also figures to initially be added.  After a dismal start, Miller has progressively gotten better as Spring draws out.  In Tuesday's split squad game against Cleveland, Miller was perfect for 1.1 IP and 2 Ks of the 4 batters he faced.  His other two outs were ground outs.  He has a fastball – slider combo that misses a lot of bats, and that the pitching gurus love to perfect.
That leaves Andre Jackson, Michael Grove (or Ryan Pepiot), Victor Gonzalez (L), Justin Bruihl (L),, and three long shot RHP NRIs who signed MiLB contracts: Tayler Scott, Tyler Cyr, and Wander Suero.  Each of the three NRIs have had excellent outings, and a couple not so good.  If agreeable, they will all go to OKC and provide potential MLB depth during the season.
Position Players:
To the best of my knowledge, the remaining position player NRIs still in camp are:
Jason Heyward (has been told he will be on OD roster)
Steven Duggar
Bradley Zimmer
Luke Williams
Hunter Feduccia
Patrick Mazeika
David Freitas
Drew Avans
Ryan Ward
Heyward is reportedly the only player who signed an MiLB contract with a ST invite who has an opt out clause.
In addition, James Outman and Yonny Hernandez are 40 man roster players still in camp, not guaranteed a position.
Feduccia, Mazeika, and Freitas all figure to be sent to MiLB camp once Will Smith and Austin Barnes are back in camp.  None of the three will make the OD roster.  The same is true with both Avans and Ward.  Avans will be assigned to OKC while Ward's assignment is up in the air.  He deserves to be in AAA, but with a load of AAA OF on the OKC roster, he may not have a spot, and will start the season in Tulsa.  I still believe it comes down to Outman or Hernandez, but there are some out there predicting Duggar or Zimmer will get the initial call as the 5th OF, with CT3 moving to infield only.
IMO, Outman's only chance to make OD roster is if AF/Doc believe Outman should start over Trayce Thompson.  What we fans may think has no relevance except in our minds.  With options, Outman seems to be the one sent out.  At least initially.
2023 – Rule 4 Amateur Draft
LSU is the top collegiate team this year.  They are absolutely loaded.  They could have the first two picks in the draft this year:  RHH OF – Dylan Crews and RHP Paul Skenes.  Overall, LSU has 4 of the top 100 draft prospects.  Wake Forest and University of Florida had 3.  Those are the top 3 Division 1 programs this year.
Dylan Crews – 20 G, .508/.648/.892, 10 2B, 5 HR, 23 RBI, 23 BB, 10 K
Paul Skenes – 30 1/3 IP, 0.59 ERA, 0.53 WHIP, 1.2 BB/9, 17.5 K/9, .115 BAA
University of Texas RHP Tanner Witt was an absolute certainty to be a 1st round pick until he had TJ surgery in February 2022.  Even with the surgery, he may not last until the 36th pick, but he could be an ideal LAD first rounder.  His ceiling is as a mid-rotation starter, and his floor is as a late inning high leverage reliever.  He will be a MLB pitcher.
Knowing how the Dodgers love their catchers, University of Virginia's Kyle Teel is the top rated collegiate catcher, and could be around when the Dodgers select (but doubtful).
The WBC gave us a hint (big hint) at a couple of future MLB All Stars. 
Munetaka Murakami (23), third baseman for the Central League's Yakult Swallows, and Roki Sasaki (21), starting pitcher for the Pacific League's Chiba Lotte Marines.  Murakami won the NPL Triple Crown – BA (.313), HR (56), RBI (134).  There was no player close for HR (#2 was 30) or RBI (#2 was 87).  He is not expected to be posted until after 2025 when his current 3-year contract with the Swallows is over.
22-year-old third baseman Munetaka Murakami became the first Japanese-born player to hit 50 home runs in a professional season since Hideki Matsui in 2002 pic.twitter.com/VvIN6HHcgQ

— Talkin' Baseball (@TalkinBaseball_) September 2, 2022
A quick answer from Japan!

Munetaka Murakami solo homer to tie this thing up! 🇯🇵 pic.twitter.com/8CJJsoe1M2

— FOX Sports: MLB (@MLBONFOX) March 21, 2023
Roki Sasaki was a pitching star in the WBC after being dominant in the NPL in 2022.  At the age of 20, in 129.1 IP, Sasaki had a 2.02 ERA with 173 strikeouts and only 23 walks. During the season, he threw a perfect game and had 17 consecutive perfect innings, setting an NPB record with 52 consecutive outs. It could be until after the 2026 season before Sasaki is posted.
102.

Roki Sasaki is not messing around tonight 😳🔥 pic.twitter.com/yIP4FHjCbh

— FOX Sports: MLB (@MLBONFOX) March 20, 2023
Roki Sasaki, 92mph Splitter and 102mph Fastball, Overlay. pic.twitter.com/EIf8bh6Qdf

— Rob Friedman (@PitchingNinja) March 21, 2023
The necessary steps to clear the MLB thresholds for a player to be posted are attaining 25 years of age, and six years of service in a recognized professional league. The players can request to be posted (and they both may), but the team has to agree.  It is highly unlikely that either team would agree to that with these two players.
These players could be posted after 2023:
Yoshinobu Yamamoto, RHP, Japan – Yamamoto is arguably the best pitcher in Nippon Professional Baseball. Last season he won both the Pacific League Most Valuable Player and the Eiji Sawamura Award (think: Cy Young) after posting a 1.68 ERA and a 4.88 strikeout-to-walk ratio. Yamamoto is a four-time All-Star, a three-time ERA champion, and a two-time Triple Crown champion. For his career, he has a 1.84 ERA and a 4.31 strikeout-to-walk ratio in nearly 800 innings pitched.
山本由伸、初回2奪三振#侍ジャパン #YoshinobuYamamoto pic.twitter.com/sOOe41sjrh

— とっとこファム太郎 (@phamtaro_) March 12, 2023
Jung-hoo Lee, CF, Korea (Kiwoom Heroes) –  Korea Baseball Organization's reigning Most Valuable Player Award recipient. He's compiled a career .342/.407/.495 slash line with 59 home runs, 63 stolen bases, and 53 more walks than strikeouts while playing for the same club that employed San Diego Padres infielder Ha-Seong Kim.
Jung-Hoo #Lee's bat-flip !! LOL 😝😂👍🏻#KBO postseason pic.twitter.com/DZtLqYC77b

— Joseph Kim (@blackwings2011) October 27, 2022
The Dodgers could do worse than to sign both Yamamoto and Lee.  They could use top starting pitching and a CF.
Nick Pratto
I have family in KC so I like to stay on top of KC players and prospects.  Plus, I am partial to Southern California HS players.  I was excited for KC when they drafted LHH 1B Nick Pratto out of Huntington Beach HS in the first round (14th overall) of the 2017 draft.
The now 24 year old has taken a while to get to MLB (2022), and was optioned back to AAA this week.  He is blocked by Vinnie Pasquantino at 1B and MJ Melendez at DH, but if he gets off to a good start in Omaha, he will get recalled. No impact for the Dodgers.  I just like following Pratto.
LAD Potential Bullpen
Just how good can the LAD bullpen be at the end of the year.  Top bullpen options on Opening Day include, Evan Phillips, Yency Almonte, Brusdar Graterol, Alex Vesia, and Caleb Ferguson.  Then the possibility of adding:
Daniel Hudson
Jimmy Nelson
J. P. Feyereisen
Alex Reyes
Blake Treinen
If the starters stay healthy, that could be an extremely formidable and enviable pitching staff.
Base Stealing
Anybody else concerned that the Dodgers do not run much at all, but the opposition seems to run at will against the Dodgers?
Wednesday's Game Against Seattle
Interesting that one week until the end of ST, that the Mariners had their starting lineup and the Dodgers did not start their A team…or maybe it was.  Seattle pitched a pair of ML relievers while the game was still in doubt., while LAD inserted Keegan Curtis to give up a 2 run scoring double, and then inserted Tyler Cyr with the game still in play.  Pepiot got into trouble in the 5th due to a double and infield single that Max Muncy could should??) have had.  That was followed by a walk.  Pepiot got J.P. Crawford to hit into a DP, and insteaad of letting Pepiot face Julio Rodriguez to get out of the inning, Keegan Curtis was summoned.  Not Graterol, not Vesia, not Ferguson, not Phillips…but Keegan Curtis.  Tayler Scott would have been a better choice.
BTW, anyone else concerned at the number of plays hit to Muncy that did not turn into outs but instead ruled hits?  It did not take a Nolan Arenado to make that play.
It all starts for real, a week from today.