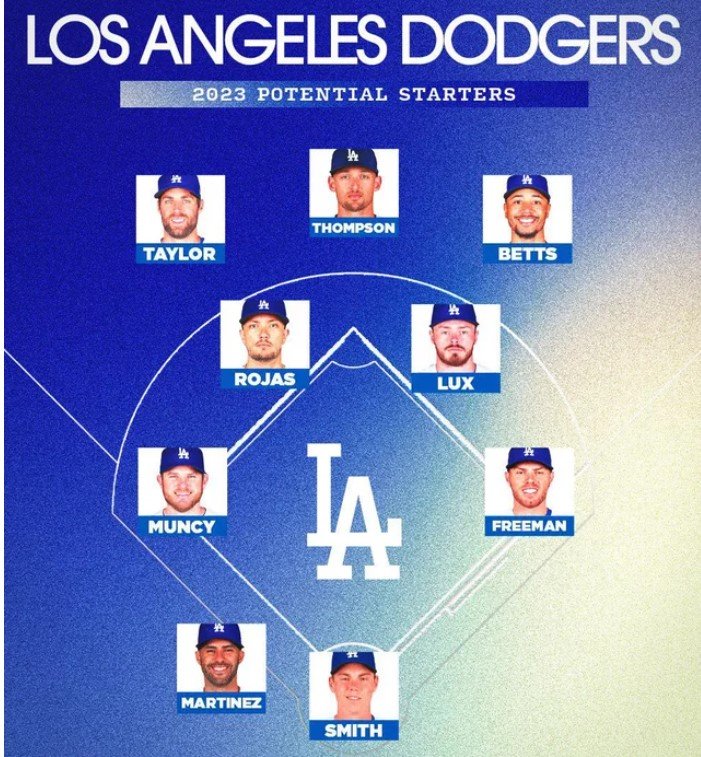 From Steve Cohen at his press conference:
"If you want to attract good people to this organization, the worst thing you can do is be impulsive, and win the headline for the day. You're not going to attract the best talent. You're not going to want to work with somebody who has a short fuse," Cohen told reporters. "I know fans want something to happen. I get it. But sometimes you can't do it, because you have long-term objectives." 
I cannot fault Cohen for what he was trying to do, nor for his restraint from making scapegoats out of the GM and Manager.  He did not become a billionaire by reacting impulsively, and I think he will eventually find a happy medium between trying to buy a championship team and trying to build one.  I am not sure what long-term objectives Cohen may have been referring to, but most baseball executives would not sign a pair of aging pitchers to $43MM/year contracts (multiple years) and expect both to finish at the CY level.
I might have raised an eyebrow after the trade of 3B/1B/DH J.D. Davis, LHRP Thomas Szapucki, RHP Carson Seymour (AA), and LHP Nick Zwack (AA), for Darin Ruf.  I would not have traded J.D. Davis straight up for Ruf.  Szapucki is on the 60 day, but shows the ability to be a special LHRP for SFG.
For the most, Cohen and his minions are trying to build the best team and organization in MLB, and they will not let salary concerns dissuade them from achieving that goal.
All fans endure frustration, even when your favorite team is winning 111 games. Unless they win 162 and all playoff games, and every player is an All Star and All MLB, fans will complain.  Maybe even then…the beer wasn't cold enough, or the hot dog was not warm enough.
This year has been thoroughly frustrating for Dodger fans.  From the starting pitching depth to the abhorrent bullpen.  The disparity from the top of the lineup and the bottom of the lineup.  The lack of a running game, and the lack of being able to stop a running game.  The over-reliance on the HR rather than trying to manufacture runs.  It is that inability to hit behind a runner, hit productively with 2 strikes, make productive outs moving runners into scoring position, and having a lockdown bullpen, that continually bite the team in the arse in the playoffs.
After the 1st half, LAD is 46-35 (.568).  92 win pace.  They are 2.0 GB Arizona in 2nd place in the NL West, 0.5 games ahead of SF.  They are the #2 NL Wild Card team.  Miami is #1 NL Card team, and SF #3.
What have we seen for the 1st half of 2023.
The Dodgers lost Trea Turner, Justin Turner, Tyler Anderson, Andrew Heaney, Joey Gallo, Cody Bellinger, Chris Martin, Tommy Kahnle, Craig Kimbrel, Edwin Rios, Kevin Pillar, Danny Duffy, David Price.
40-Man Roster Replacements include:
Rule 5 additions – Diego Cartaya, Michael Busch, Jonny DeLuca, Andy Pages
Free Agents – JD Martinez, Shelby Miller, Noah Syndergaard, Jason Heyward, David Peralta, Ryan Brasier (Mid-season), Alex Reyes, Tyler Cyr, Bryan Hudson
Trades – Miguel Rojas from Miami for Jacob Amaya, RHRP P. Feyereisen from Tampa Bay for Jeff Belge (MiLB LHRP), RHP Ricky Vanasco from Texas for LHP Luis Valdez, Yonny Hernández from Oakland for Cash Considerations.  Vanasco was just DFA'd after I wrote this.
Rookies Added to 40-Man During Season – Nick Robertson, Gavin Stone, Bobby Miller, Emmet Sheehan
This does not include the bevy of players that have been added and DFA'd during the season:  Wander Suero, Dylan Covey, Jake Reed, Tayler Scott, Luke Williams, Austin Wynns…Add Ricky Vanasco.
The Dodgers maintained their core, but the supplementary pieces have changed.  The core – Freddie Freeman (1B), Mookie Betts (RF), Will Smith (C), Max Muncy (3B), Gavin Lux (SS).  The first four have retained their status, even though there have been multiple games lost to the IL (Muncy and Smith).
Going into the season, it was reported that Trayce Thompson was going to be the regular CF, perhaps platooning with Jason Heyward.  James Outman was going to get an opportunity to play, but it was always expected that he would start the season in OKC.  James had the baseball execs have a change of mind and he made the roster out of ST, and had an outstanding April.
LF was going to be a platoon of Chris Taylor and David Peralta.  Things have not worked out for CT3 thus far due to a slow start and injuries.  Peralta has exceeded every expectation (at least for me).
The Dodgers counted on Gavin Lux to assume the SS position.  He was considered to be the heir apparent to Trea Turner, and as a result, no big name FA SS was contemplated during the offseason.  As we all know he tore his ACL in ST and is lost for the year.  Miguel Rojas was acquired to be the backup SS (INF), and has assumed the every day role.  Chris Taylor has played more reserve SS than anticipated.
I am not very good at letter grades.  So my grades will be Exceed Expectations, As Expected, Below Expectations, Well Below Expectations.
1B – Freddie Freeman – Freddie plays every game, and most every inning. He will be the starting 1B in the All Star game, his 7th AS game.   He is near the top in almost every major offensive metric:
BA – .320 – #3 MLB
OBP – .401 – #8 MLB
SLG – .543 – #8 MLB
OPS – .944 – #3 MLB
Hits – 103 – #4 in MLB
Runs – 65 – #3 MLB
XBH – 43 – #5 MLB
Doubles – 28 #1 in MLB
RBI – 53 – #17 in MLB
WRISP – .359 – #10 in MLB
WRISP w/2 out – .400 – #7 in MLB
Freddie is slashing 359/.451/.594/1.045 WRISP and .400/.462/.657/1.119 with WRISP w/2 outs.
Freddie reached career 2,000 hits and 300 HR in the first half.
First Dodger to reach 100 hits, 50 RBIs, and 10 SB all before July.
Defensively, Freddie is no longer in the GG discussion.
DRS is -1 (#26 out of 32 first basemen)
UZR is 2 (#2)
OAA is -2 (#24)
DEF is -7.3 (#28)
He is the consummate team leader.  The Dodgers would probably not be in the playoff discussion if not for what Freddie has brought to the team.
As good as Freddie Freeman has been this year and throughout his career, IMO he has Exceeded Expectations.
2B – The position was handed to Miguel Vargas. It was his to lose.  He is 23 (turns 24 in August). He had earned a spot in the everyday lineup for his offense in MiLB.  Vargas has had a myriad of finger, thumb, and hand injuries thus far.  Those injuries have certainly had a significant impact in his MLB development.
Mookie Betts has played more 2B than was expected, and has played the position very well.  He is a plus defensive 2B, and would certainly be a consideration for GG if he played 2B fulltime.
Vargas has not had the offensive year he expected, and certainly not what the team was hoping for.  His slash line is .199/.302/.378/.680; 7 HR, 30 RBI, 24 XBH.  Leads the team in triples with 4.  Vargas is slashing .203/.333/.391/.724 WRISP, and .179/.304/.333/.637 .197 WRISP with 2 outs.
Vargas had been developed more as a 3B, but the Dodgers believed his best position would be 2B.  The Dodgers were hoping that his bat would make up for any defensive deficiencies.  It has not.  Defensively Vargas is near the bottom of almost every published defensive metric:
DRS is -4 (#29 out of 32 second basemen)
UZR is -2.3 (#30)
OAA is -5 (#30)
DEF is -3.3 (#31)
The team is going to need more offense to make up for these poor defensive marks.
Vargas was expected to challenge Corbin Carroll for the NL ROY.  Have the injuries caused the negative results?  Has his confidence waned too much?  Should he have been moved from 3B? Would he be better to get his stroke back at OKC?  He would not be the first rookie to not play as expected, go down, and come back and be a different player.
IMO, Miguel Vargas has performed Below Expectations.  But I am not about to quit on a 23 year old rookie who has had a career of consistently putting bat to ball.  I do not see him going back to OKC.
3B – Max Muncy is the primary 3B.  CT3, Michael Busch, and Yonny Hernandez have all started at 3B.  Max is the poster child for the 3-Outcome Approach.  The Dodgers were looking for a robust bounceback season from Max after he hit .196/.329/.384/.713 with 26 HRs and 69 RBIs for 2022.  While his power production is up he is still not getting hits when needed.  His slash line for 2023 is .189/.322/.459/.781.  He has 18 HRs and 48 RBIs thus far.  He should be close to his MLB average for HRs and RBIs before the season is over. But is his sub .800 OPS trending? The team needs him above .800 OPS.
His BB% is still well above MLB average and above his average.  His K% (28.8%) is well above his career average (24.5%).
A very strange stat for me is that he has as many HRs (18) as singles (18).  His power numbers are just fine, but when the team needs just a single, Max is not delivering. Max is hitting .1947.396/.478/.874 WRISP and .152/.300/.364/.664 WRISP with 2 outs.  The Dodgers as a team are good in both categories, but Max has not helped in this regard.
Max has not been a stellar defensive 3B.  He has always had questionable range at 3B, maybe more so this year.  However he usually handled most every ball hit in his limited range, and made the throw.  His range seems a bit slower than previous years.  His fielding metrics place at or near the bottom of 3B.
DRS is -4 (#30 out of 34 third basemen)
UZR is -2.9 (#32)
OAA is -1 (#25)
DEF is -0.9 (#25)
IMO, Max Muncy has performed Below Expectations.  The team needs Max to improve for the 2nd half.
SS – Miguel Rojas has been the primary SS for LAD in 2023.  He was originally acquired to be a reserve SS, but after Gavin Lux's season ending injury, Miggy was thrust into the starting role.  Rojas has always been considered a defense first SS, and 2023 is no different.
Offensively Rojas has a slash line of .234/.275/.286/.561.  He does not have a HR all season.  He started off slowly.  For May he batted .263/.286/.313/.599 and for June he is batting .254/.300/.317/.617.  I think most would take those numbers for June for the remainder of the year with his defense.
His clutch numbers are not outstanding but are acceptable for me:
WRISP – .270/.348/.270/.618
WRISP w/2 Outs – .211/.286/.211/.497
Defensively, depending on the metric Miggy has been stellar.
DRS is 8 (#3 out of 33 SS)
UZR is -2.1 (#27)
OAA is 0 (#22)
DEF is 1.8 (#3121)
I would love to see the algorithm calculations for Rojas' DRS and OAA.
IMO Miguel Rojas has Met Expectations.  This has to be a position for review at the deadline, but with more urgency after the season.  Maybe they have the SS already on the roster?  Mookie Betts anyone?
LF – The original thought was for CT3 and David Peralta to platoon in LF.  CT3 has played more infield than outfield.  It then became a Trayce Thompson and David Peralta platoon.  Thompson went into a horrible slump and suffered an oblique injury and is on the 60-Day IL. He may end up there for the season. Jonny DeLuca is now considered a potential platoon with Peralta.  However, David Peralta has been the primary LF for last month plus.  He has started nearly half of the games in LF.
David Peralta has been a stellar signing thus far.  One year at $6MM.  This is one I was more than happy with.  He seemed to always clutch up against the Dodgers when he was with Arizona.  After a cool March/April (.167/.188/.227/.415) fans were asking for him to be DFA'd.  Look back at Steve Cohen's comment on making impulsive decisions.
In May, Peralta hit .295/.343/.443/.786.  His power was still down, but he was making good contact, and not afraid to go the other way with line drives into LF.
In June, David has put it into another gear.  .365/.406/.556/.962.  His clutch batting is okay.  .256/.271/.349/.620 WRISP and .261/.320/.304/.624 WRISP w/2 outs.
He is another good glove in the OF. He is at or near the top of all defensive metrics for LF.
DRS is 3 (#9 out of 28 LF)
UZR is 4.9 (#1)
OAA is -1 (#10)
DEF is 0.9 (#5)
Again, I would love to see the algorithm calculations.  The team has a professional LF in David Peralta.  IMO David Peralta has Exceeded Expectations. 
CF – Trayce Thompson was penciled in to be the regular CF and platoon with Jason Heyward.  This platoon left a lot of Dodger fans wanting.  James Outman broke out in a big way last summer in his 4 game audition at MLB.  He became a fan favorite.  I know my wife is stressed out every time he comes to bat, very reminiscent as to how she was when our son came to bat.  She is a HUGE James Outman fan.  Will Smith is a close second.  She has not been this level of an individual fan since Ron Cey.
The door for a roster spot had a small opening.  It was presumed that James was headed back to OKC.  As we all now know James did not just come through the door, he busted it wide open.  He went on to be the NL Rookie of the Month for April after hitting .292/.376/.615/1.081.  He had 7 HRs and 20 RBIs.  He was among the MLB leaders in HRs, RBIs, SLG, and OPS.
May was not kind to Outman.  The pitchers adjusted to him, but he did not re-adjust to the pitchers.  He batted .165/.261/.291/.552 for May.  He has not had a HR since May 17.  He is getting closer. He will not re-adjust to ML pitching unless he stays at the MLB level.  He is a very good clutch hitter.  WRISP James is hitting .300/.389/.533/.922.  WRISP w/2 outs his is hitting .320/.433/.640/1.073
He strikes out too much.  He is not alone there.  He has always been an aggressive hitter and needs to develop better plate discipline before his numbers really start to climb.
He is the only LAD regular not to GIDP.
He is so very strong.  His HRs will come.  He needs to concentrate on driving the ball into the gaps.  Take a lesson out of Freddie's book.  He is trying, and the results are starting to come.  Being a ML player is HARD.  Being a MLB Rookie is a whole heck of a lot harder.
He is also improving defensively.  He needs to get better jumps, and take better routes, but that is coming as well.  His speed makes up for some of those deficiencies. He is going to be an excellent CF.  In CF:
DRS is -4 (#27 out of 31CF)
UZR is 0.4 (#18)
OAA is 4 (#13)
DEF is 2.2 (#9)
I would love to see Doc turn him loose on the bases.  He seems to have a very good sense with his running game.  Doc should take advantage of that.
Overall, James Outman has Met Expectations.  Since he is on the roster and has been there all year, but was not expected to be, I could conclude that he has exceeded AF/BG expectations.
Outside of his April 1 game where he slugged three HRs and registered 8 RBIs, Trayce Thompson faltered miserably.  He went 21 games and 47 PA between hits.  On April 17, he got his last hit until May 28.  He struck out 50% of his PA.  In his last three games he showed signs of coming out of his slump.  He was 4-7 with 2 BB in those three games before he exited on June 3 with an oblique injury.  He is on the 60 day IL.
He was not as good defensively in CF as was Outman.
IMO, Trayce Thompson is Well Below Expectations.
RF – Mookie Betts will be starting in the OF for the NL All Stars.  Like with Freddie, it will be his 7th AS game.
Mookie made a conscious effort to gain more muscle over the winter for more power.  He went to Driveline Baseball (Kent Washington) for advice to improve in that area.   It has worked for the power.  At the end of June, he leads all LAD hitters with 22 HRs.  He has 9 leadoff HRs in 2023, and has passed Brady Anderson for 8th all-time with 45 career leadoff HRs.  He is in position to pass Jimmy Rollins (46), Curtis Granderson (47), and Ian Kinsler (48) this year.  After only half the season, he has tied Joc for the single season record of leadoff HRs as a Dodger.  He has 25 leadoff HRs as a Dodger, good for 2nd place of the franchise list.  He is on pace to be a 40+ HR leadoff hitter.
Offensively, Mookie is batting .270/.370/.553/.923, and is near the MLB in many offensive categories:
SLG – .523 – #9 MLB
OBP – .370 – #20 in MLB
SLG – .553 – #7 MLB
OPS – .923 – #6 MLB
Runs – 64 – #4 MLB
XBH – 41 – #6 MLB
HR – 22 – #5 in MLB
RBI – 55 – #10 in MLB
BB% – 13.1% – #14 in MLB
WRSIP – .377 – #10 in MLB
WRISP w/2 out – .400 – #7 in MLB
While Mookie is a GG RF, his 2023 is not up to his standards.  His RF metrics:
DRS is 1 (#13 out of 26 RF)
UZR is -0.7 (#16)
OAA is 0 (#12)
DEF is -1.7 (#14)
He has been spending more time in the infield.  At 2B, his DRS is +3, his UZR is +0.7, and his OAA is 2.  At SS his DRS is 0, his UZR is +0.1, and his OAA is 0.  Mookie would be an All Star 2B and an All Star SS.  He seems to hit better when he is playing in the infield.  His legs recover faster when playing infield.  I can see Mookie making the switch to the infield and being a huge success.  Do the Dodgers????
Mookie's BA is down and his K rate is up.  His power numbers are excellent.  Because of how well Mookie has played at 2B and SS, IMO, Mookie Betts has Exceeded Expectations.
Jason Heyward signed with the Dodgers with a MiLB contract.  The Cubs are paying for everything outside of the MLB minimum, $720,000.  Freddie was instrumental in getting AF/BG to look at Jason.  They did and they signed him.
Not only has J-Hey performed exceedingly well both offensively and defensively, he is a big-time mentor to the kids.  Outman has gone out of his way to praise Heyward for what he has meant.
Offensively J-Hey is slashing .264/.357/.491/.848.  He has 8 HRs.  Heyward is having one of the best offensive seasons he has had in his career.  Certainly the best since the pandemic shortened 2020 season.  Where he needs to improve is in his clutch situations.  WRISP – .200/.306/.250/.556, and WRISP w/2outs – .059/.200/.059/.259.
Defensively, he is no longer the GG RF he used to be, but he ain't bad.  His RF DRS is +2, his UZR is +0.7, and his OAA is +2.  He has less than 250 innings in RF so he is not ranked.
In every way possible, Jason Heyward has Exceeded Expectations.
C – Will Smith should be named a reserve All Star this weekend.  He is most deserving.  I think the only way he does not make it is if the Selection Committee chooses Colorado's catcher, Elias Díaz.  Fortunately, the Committee could (and should) select Ryan McMahon as the Rockies representative.  I will go out on a limb and predict Will Smith is added to the NL All Star roster.  Smith will then become the first player originally drafted/signed by the Dodgers in the AF era to be selected to the All Star roster.
Smith is hitting .282/.404/.507/.911 on the season.  Just slightly lower than Atlanta's Sean Murphy's metrics. He is in the top part of multiple offensive metrics:
OBP – .404 – #8
SLG – .507 – #19 MLB
OPS – .911 – #10 MLB
RBI – 51 – #19 in MLB
BB% – 15.8% – #7 in MLB
K% – 13.5% – #17 in MLB
WRISP w/2 out – .333 – #21 in MLB
His clutch AB's are excellent.  WRISP – .317/.459/.467/.926.  WRISP w/2 outs – .333/.533/.524/1.057.
Defensively, Smith more than holds his own.  He is in the 23rd percentile in framing.  He is in the 89th percentile for Pop Time (#8 MLB).  He is third in MLB in Exchange Rate at .60.  Putting that together his Catcher CS Above Average is -2.  But most of the SB issues are pitcher related.
Will Smith is having a fantastic 1st half.  IMO Will Smith has Exceeded Expectations.
I have already discussed in detail on my opinion of Austin Barnes.  This is by far his worst professional season offensively and defensively.  While I am an unapologetic Austin Barnes fan, I may not be able to justify keeping Austin for 2024 and blocking Hunter Feduccia.  Thus, IMO, Austin Barnes' 2023 performance has Not Met Expectations.
DH – This is the first year the Dodgers have had a true Designated Hitter; J.D. Martinez.  JDM has been extraordinary the first half of the season. He generated more votes for DH All Star than Bryce Harper, and will be the starting NL DH on July 11 in Seattle.
JDM had a poor ST, but he generally does.  But he has been hitting productively once the season starting.  He his hitting .265/.308/.581/.889.  He has 19 HR (#2 on the team), and leads the team with 55 RBI.  He too is near the top of multiple offensive categories.
SLG – .576 – #3 MLB
OPS – .881 – #15 MLB
XBH – 40 – #8 MLB
HR – 19 – #10 in MLB
RBI – 56 – #7 in MLB
WRISP w/2 out – .387 – #10 in MLB
His clutch hitting is outstanding.  WRISP – .323/.367/.692/1.059 and WRISP w/2 out – .387/.457/.935/1.392.
On June 27, JDM joined the 300 HR club.
Defensively, JDM sits on the bench as good as the best DH's in MLB.
JDM has been more than hoped for.  JD Martinez has Exceeded Expectations. 
Finally, LAD offensive metrics comparison from 2023 to 2022.