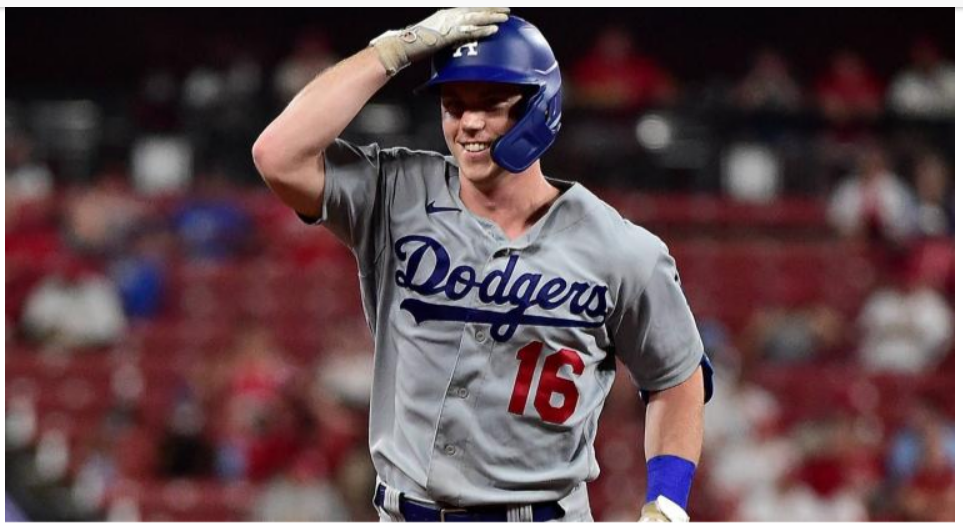 As we now know, Willson Contreras will be the starting catcher in the All Star Game. Contreras has a hamstring issue, but is back playing again.    The Cubs are trying to maximize their return on a Contreras trade.  Will he re-injure the hammy?  The Chicago Cubs baseball Gods are hoping he will not.
The Cubs cannot afford to not trade Contreras as he will be one of the top 2-3 players destined for the trade deadline extravaganza coming up in about three weeks.  At the beginning of July, I would have (and I probably did say) that Contreras was THE primary target of SFG.  But now 12.5 games out of the Division race, and 3.0 games behind in the WC race, the next three weeks will decide whether the Giants are buyers or sellers.
But there will not be a shortage of contenders making a pitch for Contreras.  One of those contenders will not be the Los Angeles Dodgers.  While Will Smith does not have the same pedigree of Contreras, he is still an All Star catcher.  He just has not been named to an All Star roster yet.
We will know on Sunday if the players voted Will Smith or Travis d'Arnaud with the second most player votes.  And if not, whether the Commissioner's Office believes the NL needs a 3rd catcher.  Doc has certainly made it known how he feels about Will Smith being an All Star.  Both Smith and d'Arnaud are deserving to be All Stars, but every year there are AS snubs, and there is bound to be more this year.
I was torn between adding Freddie Freeman or Will Smith.  If Contreras does bow out, the decision is easy…both.  But if not, the roster needs a 3rd catcher more than a 3rd 1B.  I think Pete Alonso gets the nod for the 2nd 1B, and with Albert Pujols already on the roster, and C.J. Cron almost a sure thing as the Rockies AS representative, there really is not a need for a 5th 1B/DH.
But Will deserves it without being an injury replacement.  He is second for all qualified catchers in OPS.  He is one of only two catchers with an OPS north of .800 with at least 150 ABs (.802).  d'Arnaud is right behind at .795.  Both catchers have remarkedly similar batting lines:
Smith – .257/.348/.454/.802
d'Arnaud – .262/.315/.480/.795
d'Arnaud's teammate, William Contreras, could also be in the equation, but he was on the ballot as a DH, so I would expect him to be an All Star as a DH.  It would be special for two brothers to be on the same All Star team.
Just as important, maybe even more so, Smith is the catcher for MLB's best pitching staff.  LAD's staff ERA is 2.91 while Atlanta's is good, but far back at 3.59.  The Dodger's ERA takes a hit because of all the injuries, especially to the relievers.  But through it all, Will Smith (and Austin Barnes) have navigated the entire staff to an elite status.
As we Dodger fans have come to learn, Smith is a clutch hitter.  He has 5 walk off hits as a Dodger.  The Dodgers have not had a clutch bat as good since Andre Ethier.  Smith has clutched up in post season games as well.  Just ask the Braves Will Smith.  Smith knows when he can extend his arms for that power, and he knows when to bring those hands in to get a knock on an inside pitch as he did Friday night.  When was the last time we saw Max Muncy or Cody Bellinger bring their hands in to get the barrel to the ball?
Smith has a top catcher pop time, and his arm and exchange are adequate.  His CS% is 21.2%, just a bit below ML average.  IMHO it would be better if the Dodger pitchers ever decided to hold runners on.  Last year, his CS % was 33.33%.  His first two years, it combined out to be at 30%.
Smith has a DRS (Defensive Runs Saved) of +3, while d'Arnaud has a -1.  Smith has a OPS+ of 122, while d'Arnaud has 115.  Smith has a bWAR of 2.3, while d'Arnaud has 0.9.
I have also gone out on a limb and stated that the Dodgers will have 3 pitchers on the roster…Tony Gonsolin, Julio Urias, and Clayton Kershaw.  I recognize that Kershaw is a sentimental favorite, and would not be considered if the game was not in LA.  But it is.  It is an exhibition game, and it has been 30+ years since LA has had an ASG.  LAD leads the world in attendance every year.  If there is a year to add a sentimental favorite it is this year.
Besides, except for the limited # of IP, he is very worthy.
I projected the other SP's as:
Tony Gonsolin
Julio Urias
Other SP that would be considered:
You can make an argument for any of the 5, but not one of those pitchers is  more deserving than Clayton Kershaw.  How great would it be if Clayton Kershaw started the ASG in LA.?
Bottom line…offensively, defensively, pitch calling (working with pitchers), Smith is arguably the 2nd best catcher in the NL, and deserves to be a 2022 All Star on his own merits.  Make it so.