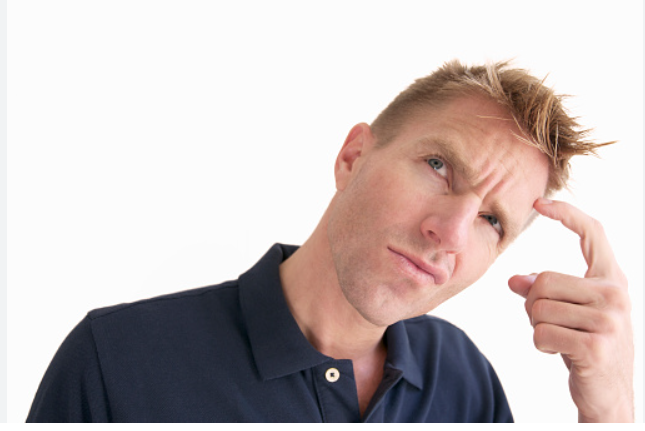 Fred Vogel asked the question about Gavin Lux at SS…"AF has to have a better option up his sleeve. Right??"
Two comments.  1. IMO, highly unlikely, and 2. If you listen to what Kasten, AF, and BG have been saying, you might come to understand that this was always the plan.  If they could not re-sign Trea Turner (and there was no chance of that), then SS belonged to Gavin Lux, and they were more than confident that he could handle the job.
Contrary to what many of the early predictions were for LAD SS, they were never in on any of the 4 elite SS.  Do they have a backup?  Is José Iglesias, Elvis Andrus, or Didi Gregorius a better option?  I cannot say that they are a better option.  But I cannot definitively say that one of them will not become a LAD.
Of course the Dodgers could trade for a SS.  Willy Adames?  Amed Rosario?  Both Milwaukee and Cleveland have said that neither are available.  Of course they would be willing to trade if AF/BG would overpay. JP Crawford?  Tim Anderson?  Neither are going to be dealt. I think the best they could do is NYY's IKF, Isiah Kiner-Falefa.  Masyn Winn or Jordan Westburg or other MiLB prospect that is not in the can't miss category?  Why not stick with Gavin Lux than an unknown.
My biggest hesitation with Gavin Lux at SS is that he will not be the 2B where he could excel.  He is nothing special, dare I say merely average, as a SS.  I hope he proves me wrong, because I really do like Lux.
I do have a tendency to listen to what the Dodgers' execs say. Besides Lux is going to be the SS unless something drops into their laps, the other consistent comment is that the Dodgers are looking for a LH hitting CF.  I truly believe they were in on Kevin Kiermaier, but like most players it seems, he wanted to stay back east.  I like Andrew Benintendi, but he is more of a LF who can play once a week in CF IF HE MUST.  Plus the Dodgers were not going 5 years for a FA.
The Dodgers did sign absolutely no-risk Jason Heyward, who does believe in the "Dodger Magic", and is working out every day at Dodger Stadium.  But even I cannot find a reason to believe that Heyward is going to be the LAD CF in 2023.  Names that Ken Rosenthal as heard mentioned as possibilities include Bryan Reynolds (Pirates), Dylan Carlson (Cardinals), Jarred Kelenic (Mariners), and Alek Thomas (DBacks).
I do not believe that Ben Cherington is going to let Bryan Reynolds back him into a corner and force a trade of Bryan Reynolds.  I do believe that Reynolds will be traded, but not now, and not under the "demand for trade" mantra. I have no idea why Dylan Carlson would be available.  He is 24 with 2+ years of MLB experience, and the Cardinals traded Harrison Bader to keep Carlson in CF for St. Louis.  He is still not arbitration eligible.  He is younger than Bryan Reynolds.  He can't hit with him, but he is a much better defensive CF.  I like Carlson because I did see him play some in HS, as he went to HS at the baseball powerhouse AKA Elk Grove High School.  There are currently 6 players in MLB who matriculated from Elk Grove:
Dylan Carlson (Cardinals)
JD Davis (Giants)
Derek Hill (Nationals)
Nick Madrigal (Cubs)
Rowdy Tellez (Brewers)
Dom Nuñez (FA – Last played for Colorado in 2022)
Perhaps the most famous baseball alum is Buck Martinez.
Dylan's father, Jeff Carlson, was a long-time coach for Elk Grove HS.  Below is an article on Jeff.
http://www.egcitizen.com/sports/elk-grove-baseball-s-carlson-retires/article_52b9fdf0-8536-11e8-afa1-3ff1bd11f58e.html
I had already floated the idea of Jarred Kelenic, and for the most part it was not well received.  I still like Kelenic, and believe that a change in scenery will be good for him.  He could also fall faster than Jeren Kendall.  I also would be happy with Alek Thomas if AF/BG and Mike Hazen can forget that they are NL West competitors and are willing to construct a deal that can help both teams.  Are any of these game changers or place holders until the Dodgers can draft and develop a CF of their own.
Shelby Miller and Noah Syndergaard also bought into the "Dodger Magic" and have agreed to 1 year deals to work with the pitching Yoda himself, Mark Prior.
That brings me to the confusion.  Yesterday, the Dodgers came to terms with DH JD Martinez.  Many of us were disappointed when AF did not trade JDM in 2017.  I remember Dodgerrick was a huge proponent of the Dodgers acquiring JDM and did so early in the year.  Instead, Arizona traded 3 questionable lottery tickets for JDM at the 2017 trade deadline: Jose King , Sergio Alcántara and Dawel Lugo.  Lugo is out of baseball,  Alcántara is a reserve's reserve currently a FA, and King is still in the Detroit MiLB system.
I have no problem that JDM is a Dodger.  I am just not convinced he is a better option than Justin Turner.
JDM 2022 – .274/.341/.448/.790 – 117 OPS+, 1.1bWAR
JT 2022 – .278/.350/.438/.788 – 116 OPS+, 2.0 bWAR
The biggest difference is that while JDM is respectable against RHP, he still annihilates LHP.  SDP has 2 projected LHSP and has 4 LHRP scheduled for the bullpen.  SFG has two projected LHSP, but only 2 LHRP.
But the biggest head scratcher for me is that if Trevor Bauer's suspension is overturned and he is forced onto the Dodgers roster, the Dodgers will in fact be over the CBT threshold.  Syndergaard put them at the cusp of exceeding the threshold.  Maybe they could have stayed under with some manipulation, but JDM erases any doubts now.  They are currently at $209MM, or $24 MM below the CBT.  Bauer has an AAV of $34MM and that will put them $10MM over.
I honestly cannot figure out where the Dodgers are headed.  At first it seemed that as far removed from FA as they appeared, that they believed that Bauer was going to be reinstated for at least 2023.  After the JDM acquisition, they either believe that Bauer will not win his arbitration, or that they just do not care.
What is next?  There seems to be a lot of noise for a CF trade (which I believe), and perhaps a FA acquisition of Seth Lugo, who wants to be stretched out as a SP.  Do the Dodgers believe he can be a SP under the tutelage of Mark Prior?  We are just under 2 months remaining before pitchers and catchers reports.   Plenty of time to make changes.  Which members of the 40 man will be eliminated to make room?  Is a trade on the horizon?