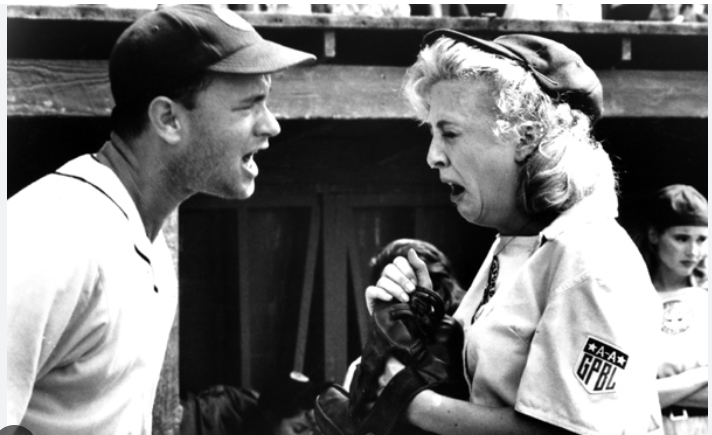 As I am writing this, the one remaining FA in the top 22 MLBTR free agents is Dansby Swanson.  He is the one remaining FA that can actually change the lineup and maybe the prospects of the 2023 campaign.  Does Swanson strike out too much?  Yes he does.  But he is a GG SS at a time when defense is going to be paramount in the success of a MLB team.  In the last three years, Swanson has missed 2 games in total.
Do the Dodgers decide to exceed the CBT with signing Swanson?  I admire the team for trying to reset the tax, but I have not heard one baseball connected person outside of anyone associated with the Dodgers who believes that Gavin Lux is a MLB SS for a title contender.
I am a huge Eric Logenhagen fan, primarily because he does not buy into the hype.  His book, Future Value, is a huge resource for me.  In his latest chat, here is what he had to say about Gavin Lux and Max Muncy as the DP duo:
J
12:35
Do you think Gavin lux playable at shortstop? What about Muncy at 2nd with the new shift rules?
Eric A Longenhagen
12:35
No to both, imo
But Swanson at SS and Lux at 2B would work in anybody's lineup.  Is he worth a 2nd and 5th highest draft pick and $1MM less in International bonus money?  Would the Dodgers dare give Swanson a better contract than the one given to Freddie Freeman?  My guess is that the Dodgers AF/BG will say no to both.  Another guess is that Swanson's contract will dwarf the 7 years $154MM projection by MLBTR.
Do the Dodgers hurt their credibility with the hype of their players if they decide to sign José Iglesias or Elvis Andrus (or someone similar) for SS, when letting the 4 elite SS sign elsewhere, with 2 in their own division?
That brings me to the main point of this post…LAD fans seem to have lost their collective minds.  I want to win as much as anyone, and more than most.  I am not in the group that is happy with a 111 win season regardless as to whether they won the playoff tournament.  I would prefer to live on the edge of my chair and enjoy a 90 win regular season, but one that ends in a World Series championship.
Of course my preference would be the 111 win regular season AND  a WS championship, but we are not going to witness that again.  I have spent the last couple of days reading comments on MLBTR, DodgersNation, TrueBlueLA, and other sites.  So many LAD fans have given up on 2023 because they have not committed $400MM for Judge, or $325MM for Trea Turner, or $375MM for Carlos Correa, or $200MM for Carlos Rodón.   The FA money has gone crazy this winter, and the Dodgers have stayed away.
All this hate regarding the Dodgers supposedly buying their teams…..if you think so, well you're wrong! Take a look hater. pic.twitter.com/X0fhZQ9h9a

— Dreggz (@dreggz) December 15, 2022
The team won 111 games last year.  They were 22 games better than San Diego and 30 games better than San Francisco.  Yes the Dodgers have lost Trea Turner, Tyler Anderson, Chris Martin, JT (for now), Andrew Heaney, Cody Bellinger, and lesser easily replaceable players.  They have countered that with a full year of Dustin May, Noah Syndergaard, Shelby Miller, and Jason Heyward.  I am usually the one who is less bullish on the LAD prospects, but those that have been most bullish on them in the past seem to believe that the prospects are now 0 WAR players.  Maybe yes, maybe no.  But shouldn't they get the requisite opportunity?  Or for those of you who have doubts now, do you not believe in the LAD prospect hype?  No matter what prospects start on the 26 man, Miguel Vargas is going to get 400+ PA.  How much time will James Outman, Michael Busch, Ryan Pepiot, Bobby Miller, or Gavin Stone get?  BTW, I am really looking forward to see how Gavin Stone could be.  His competitive makeup is special.  Is it contagious???  The team as it now stands is not a 100 win team, but it is 90-100 win team and in an expanded playoff, should be at least a playoff team.
Have the Dodgers now been caught by SD just because SD signed Xander Bogaerts, even though they are only 3 deep in SP? They have moved Jake Cronenworth to 1B, and while he is a GG caliber at 2B, his offense last year was no where near what a 1B should produce.  They still must carry Trent Grisham in the OF, and they still need an upgrade at catcher.  Their payroll is at $255MM, which is north of tier 2 in the CBT threshold scheme.
Does Carlos Correa and Mitch Haniger eliminate the 30 game chasm between LAD and SFG?  Yes they added Ross Stripling and Sean Manaea, but even combined, they are no match to Carlos Rodón?  Mike Yastrzemski is still the CF, and the Dodgers are complaining?  The Giants have closed the gap, but they have not eliminated it.
The Dodgers have a very enviable starting rotation, with a DEEP, even though inexperienced, rotation behind them.  They have the genesis of a very talented bullpen.  For 2022, the Dodgers were:
Overall ERA – #1 in MLB
Overall WHIP – #1 in MLB
Overall BAA – #1 in MLB
Starter ERA – #1 in MLB
Starter WHIP – #1 in MLB
Starter BAA – #1 in MLB
Reliever ERA – #2 in MLB
Reliever WHIP – #1 in MLB
Reliever BAA – #1 in MLB
They have been overall #1 in ERA since 2019, and #2 in both 2017 and 2018.  Why should 2023 be different?  Because they lost Tyler Anderson, Andrew Heaney, and Craig Kimbrel?  No organization can develop a better pitching roster.  They still have Mookie Betts, Freddie Freeman, Will Smith, Gavin Lux, and I fully expect both CT3 and Max Muncy to improve on their 2022 season.  I have zero problem with Trayce Thompson/James Outman platoon in the OF.  I am ready to witness the unleashing of Miguel Vargas, both offensively and defensively.
There was a comment that I read where one fan (presumably ChiSox fan) mocked LAD fans in describing the Dodgers pitching gurus ability to develop pitching by bringing up Craig Kimbrel.  Some responded with the typical AJ Pollock was worse for ChiSox than Kimbrel was for LAD.  My response would have been, compared to how Kimbrel pitched for the White Sox, he was a CY contender for LAD.  Regardless the Dodgers organization (MLB and MiLB) is unmatched with developing or changing pitchers.
I do not believe the Dodgers as they are set now on December 17, will be the roster that they go to ST with, and not the team that they will enter the playoffs with.  I do not believe there will be another relevant game changing FA signing (no Dansby Swanson).  There could be a supportive FA signing, say Brandon Drury?  I do believe there will be trades.  For whom and what position, I have no idea.  Do I think the Dodgers have the prospect capital for a ML SS or a ML OF or a ML 2B?  Yes.  They still have those 87 RHP, Michael Busch, Jacob Amaya, Andy Pages/José Ramos, Jorbit Vivas/Eddys Leonard, Diego Cartaya/Dalton Rushing…Could the Dodgers trade for Carlos Carrasco and then include Tony Gonsolin in a package for a game changing SS or CF?  There are a plethora of trade opportunities.  Certainly some far more practical and reasonable.  Yes, Carrasco is not reasonable or practical, but it is possible.  Did I mention Michael A. Taylor?  Not an All Star, but an upgrade.
Michael A. Taylor used the wall as leverage to push off and rob a home run 😱 pic.twitter.com/iKCpsIBuII

— SportsCenter (@SportsCenter) May 2, 2022
What Michael A. Taylor did yesterday was unequivocally incredible. pic.twitter.com/LexncG6SgB

— Alec Lewis (@alec_lewis) April 2, 2021
The Brewers took a 3-2 lead but it could've been much worse if not for Michael A. Taylor pic.twitter.com/9aBpzTMI9O

— Joel Goldberg (@goldbergkc) May 20, 2021
Michael A. Taylor deserves a Gold Glove.#TogetherRoyal pic.twitter.com/O73ySaTX9Y

— Kansas City Royals (@Royals) October 12, 2021
No matter what happens between now and ST or the trade deadline, the Dodgers front office will do whatever they need to do to stay relevant in the playoff picture.  I just hope that they find (internally or externally) someone who is willing to shorten up the swing and go for the run-scoring single when the situation calls for it.  Contrary to the doomsayers across the Dodgers blogosphere, I still count the Dodgers as one of the top 6 teams in the NL (no matter what else they do or do not do).
Remaining FA???
MLBTR Top 50 Remaining (In Order)
Dansby Swanson
Nathan Eovaldi
Taylor Rogers
D. Martinez
Jurickson Profar
Brandon Drury
Andrew Chafin
Jean Segura
Michael Wacha
Michael Brantley
Michael Conforto
Adam Ottavino
Justin Turner
Corey Kluber
Drew Rucinski
MLBTR Honorable Mention FA (Alphabetical)
Elvis Andrus
Brandon Belt
Matt Carpenter
Johnny Cueto
Shintaro Fujinami
Michael Fulmer
Zack Greinke
Craig Kimbrel
Evan Longoria
Seth Lugo
Trey Mancini
Matt Moore
Wil Myers
Gary Sanchez
Drew Smyly
Dustin Nosler's Pitchers for Consideration (His order)
Chad Kuhl
Dylan Bundy
Mike Minor
Aaron Sanchez
Drew Hutchison