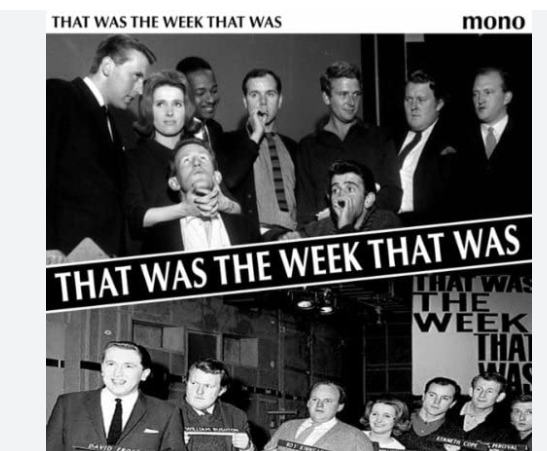 The Dodgers are less than 2 months away from pitchers and catchers reporting, and that is about the most exciting news to report on.  Last week the Dodgers made multiple moves.
12-12-2022 – Signed RHRP Jake Pilarski and his near triple digit four-seamer to a MiLB contract. It will undoubtedly stay in MiLB, but stranger things have happened.
12-13-2022 – Signed LHRP Adam Kolarek to a MiLB contract. He still needs to learn how to get RH batters out.
12-13-2022 – Signed C Patrick Mazeika to a MiLB contract. He is a good emergency catcher who will team up with Hunter Feduccia at OKC.
12-14-2022 – Traded LHRP Jeff Belge to Tampa Bay for RHRP J. P. Feyereisen.
12-14-2022 – Signed RHSP Noah Syndergaard to a 1 year contract for $13MM with a $1.5MM incentive package based on IP.
12-15-2022 – Traded for Oakland utility infielder Yonny Hernandez for cash considerations.
12-17-2022 – Signed DH J.D. Martinez to a 1 year $10MM contract. Can RVS do his hitting magic again for JDM?
12-17-2022 – Signed LH hitting CF Bradley Zimmer to a MiLB contract.  Zimmer is another in a long line of exceptional defensive CF with lousy offensive production.  Zimmer was another of those can't miss OF and yet somehow do.  He was a 1st round pick (21st overall) in the 2014 amateur draft by Cleveland out of University of San Francisco.  He was a two time Top 26 in MLB Top 100 prospect.  He remained with Cleveland until last year when he was traded to Toronto (April 8).  He was DFA'd by Toronto on August 15, picked up by Philadelphia on August 18, DFA'd by Philadelphia on August 27, and picked up by Toronto on August 29.  This year he was non-tendered by Toronto rather than pay him a projected $1.3MM.  No risk signing of a gifted defensive CF, that if someone can get him to turn a light on, could become a big benefit.   And yes, I acknowledge that it is a Grand Canyon sized IF.
12-18-2022 – The LAD era of Justin Turner has come to an end as he and Boston have agreed on a 2-year deal for a reported guarantee in the $22MM range.
This past week we also apparently witnessed the ushering in of the Gavin Lux at SS era for LAD.  How else are the Dodgers going to know if Lux is an MLB SS or not unless they put him out there?  But don't d*** with him.  Put him there and leave him there, just like they did with Trea Turner.   CT3 can back him up when he needs it.   It is not my first choice, but I do not get paid millions to construct a championship contending roster.  If the Dodgers go ahead and sign José Iglesias or Elvis Andrus to play SS, what does that say about their confidence in Gavin?  Those guys are not the elite SS that were signed this year, and Gavin has to believe he is a better option than either of those two.  One of my Starbucks buddies advised me that I needed to oil up my glove because the Dodgers need a SS.  Fan confidence is nowhere near the Kasten/AF/BG/ confidence.
With JDM, that also puts Max Muncy at 2B.  As I expressed over the weekend, I have little confidence in believing that Max has the range to play a quality defensive 2B in the shiftless era. Of course he can play 2B, but at an average MLB 2B level?   That puts CT3 in the Swiss Army Knife role once again, which is where he plays best.  Hopefully all of his injuries are healed and he is ready to produce offensively again.
Miguel Vargas is going to get a huge runway this year to see how his bat works at MLB.  With JT moving and Edwin Ríos non tendered, the logical position is 3B.  There are doubters out there, but there always are.  In 50 PA in 2022, Miguel slashed .170/.200/255/.455 with 13 strikeouts (26%) and 2 walks,  Too many "fans" began to denigrate his start even with a much too small sample size.  Just as those who were equating Outman's start as proof positive he is the next Mike Trout.  If you want to get head shaking comments from fans with this small of a baseball brain, have fun in MLBTR or MLB.com comments.
I do not believe the OF is finished yet.
Also last week FanGraphs' Eric Logenhagen had a chat.  Here are a couple of comments he had on LAD prospects.
Josue de Paula the next big thing for the dodgers?

Eric A Longenhagen
12:26
Saw him a couple times in the fall and he looked pretty good. Beware of DSL stat-based hype you see on social media, I feel like it got out of hand with this guy, but yeah his frame and swing are exciting and he didn't look awful making the leap from DSL pitching to instructs pitching.
Rayne Doncon-what did you think of his development this year?

Eric A Longenhagen
12:58
Blerg, his approach turned out to be really bad and I got too excited from his backfield look during '21 instructs and '22 milb spring training. Upside is still huge because his bat speed is, but the pitch recognition is scary.
I had to look up what Blerg meant.  For those of you who are as ignorant as I am with urban dictionary phrases, it means indifference.
While not about LAD, the following is about a pitcher the Dodgers could be facing a lot of over the next several years in Arizona.  He certainly impressed me in his short stint in the desert.
Tyler
12:57
I've been watching some of the pitchers who came up in September and I'm fascinated by Drey Jameson. Do you think his extreme GB profile can stick long-term as a starter?
Eric A Longenhagen
12:27
I do. He's such a good athlete and for years now has held his velo and thrown strikes despite some of the noise and violence in his delivery. I buy it.
What might we expect this week or thru the end of the year?  Brandon Drury is getting a lot of traction lately, but he is not mentioned as a Dodger potential.  An OF trade?  More MiLB signings?  Relief pitching?