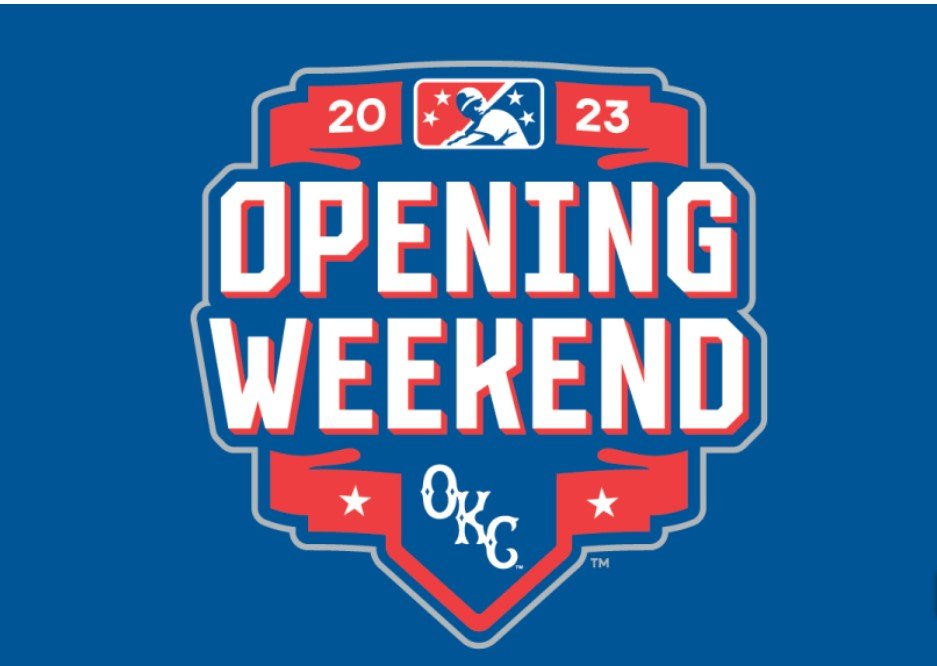 Oklahoma City (OKC) Dodgers began their season on Friday, thus they have released their preliminary roster.  AAA rosters are limited to 28 active players.
Ladies and gentlemen, we have a roster!

Here is the squad who will get it all started tomorrow night!

Get to know the team 👉 https://t.co/QSKii5DH8F pic.twitter.com/eupk1TP4Fs

— Oklahoma City Dodgers (@okc_dodgers) March 30, 2023
Upon closer review, perhaps the team name should be Stone, Busch, Mann, and the AAAA's.
OKC has one projected SP on the roster…Gavin Stone (24).  I am expecting Robbie Erlin (32) and Dylan Covey (31) to begin the season as starters.  After that?  Look at the remaining pitchers on the roster, and they are all relievers.  Matt Andriese (33), Justin Bruihl (26), Tyler Cyr (30), Víctor González (27), Justin Hagenman (26), Bryan Hudson (26), Adam Kolarek (34), Jake Reed (30), Nick Robertson (24), Tayler Scott (31), Wander Suero (31), and Mark Washington (27).
You will note that the preliminary roster does not include RHP Bobby Miller (24).  He is going to start the season on the IL (extended ST), probably due to the need to ramp up as his Spring was delayed due to a sore shoulder.
"I feel amazing right now," Miller said. "I was working with Ron (Porterfield) for a while, and he's been getting me right, man. So I'm ready to go against hitters."
While Miller is excited to be back and playing baseball now, he did admit that it wasn't easy just sitting on the sidelines waiting.
"I'm always wanting to get out there as fast as I can," Miller said. "Just trying to be patient mentally in getting back out there — that's really been the toughest part, is the patience. Now I'm finally coming back, so I'm super excited."
OKC has two catchers, Hunter Feduccia (26), and former ML catcher, Patrick Mazeika (29).  Former ML catcher David Freitas (34) is on the Development List.  The Development List is a list of players who are removed from the Active Roster for an unspecified reason and for an unspecified length of time.  It is just a place to hide players from the Active Roster.
Because of the dearth of upper MiLB tier infielders in the system, there were no true surprises on the OKC Active Roster.
Michael Busch – 2B (25)
Yonny Hernández – 3B (25)
Jahmai Jones – 2B (25)
Devin Mann – 1B (26) – Utility infielder
Justin Yurchak – 1B (26)
Luke Williams – SS (26) – Utility infielder/outfielder
Michael Busch is ready to play at the MLB level, but he is blocked.  Here is what he accomplished last year:
Between AA and AAA in 2022, Busch tied for the overall Minor League lead with 118 runs scored, while ranking third overall in the Minors in total bases, tied for third with 70 extra-base hits and was fifth with 108 RBI. His 32 home runs tied for the Dodgers' organizational lead and was tied for sixth overall in the Minors.
What else does he need to prove in MiLB?
One infielder that I found curious as to why he was excluded was 2B Bryson Brigman.  He was assigned to OKC but he is not on the roster.
The outfielders on the roster surprised me as to who is not assigned to OKC.  Players on the roster include:
Drew Avans – (27)
Steven Duggar – (29)
Michael (Buddy) Reed – (28)
Ryan Ward – (25)
Bradley Zimmer – (30)
Avans I understand.  He is an organizational player who has been a solid player in their system.  He is not going to become a regular at the MLB level, but he also does not deserve to be released.
Ryan Ward is an acceptable assignment, but over Andy Pages?
Duggar, Zimmer, and Reed are clearly blocking Andy Pages.
The Dodgers have generally used OKC to stockpile former ML players to fill in when the ML club needs them. Is it more important to keep Duggar and Zimmer at the cusp of ML rather than push Andy Pages up the organizational ladder?  Reed over Pages?
Game 1 lineup.
It's Opening Night!

The OKC Dodgers take the field for the first time in 2023 at 7:05 p.m. against Tacoma at Chickasaw Bricktown Ballpark! pic.twitter.com/Plm3QPh4TX

— Oklahoma City Dodgers (@okc_dodgers) March 31, 2023
How did Game 1 workout?  Let's just say that for those who thought that Gavin Stone deserved to be on the ML roster out of ST, things did not turn out so well.  He lasted 2.2 innings before he was chased.  He threw 63 pitches (36 strikes).  Stone was just missing on pitches, but could not get the batters to chase.  With the ABS in place in AAA, Stone was just missing on many of his pitches.  But with the ABS, a pitcher is going to need batters to chase.  The ABS was very accurate from the Gameday App, but you sure could not tell when watching live.
See where pitches 1, 5, and 6 were located.  Yes they were balls, but they could have been called strikes without ABS.  If one of them had been, Stone would not have allowed the 3 run double in the 2nd.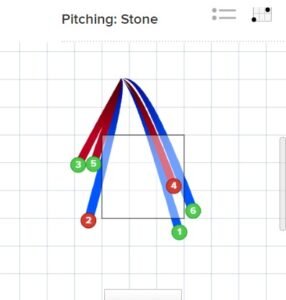 Stone allowed a 2-out 3 run double in the 2nd, and a 2-out 3-run HR in the 3rd.  He allowed 5 hits, 3 walks, and 3 Ks.
OKC started to crawl back into the game with a Hunter Feduccia 3-run HR in the 5th and a Michael Busch RBI single in the 6th to cut the lead to 6-4.  But then the roof caved in on OKC in the 7th.  The first nine Tacoma batters reached base with 7 of them scoring off Tyler Cyr and Jake Reed.  Mark Washington was not the answer as he walked the first batter he faced, and then allowed a run scoring single before getting the last out of the inning.  A 6-4 lead quickly became a 14-4 lead.
OKC got four in the 8th.  After singles by Drew Avans and Michael Busch, Luke Williams hit a 3-run HR.  Later in the inning Bradley Zimmer got a run scoring single.
With a walk in the 9th by Steven Duggar, every OKC batter reached 1B.  Only Duggar did not get a hit.
The only effective pitcher for OKC was Justin Bruihl who retired the side in order in the 9th.
Michael Busch 3-5, 1 run, 1 RBI
Luke Williams – 2-5, 2 runs, 3 RBI, 1 HR
Hunter Feduccia – 1-3, 1 run, 3 RBIs, 1 HR