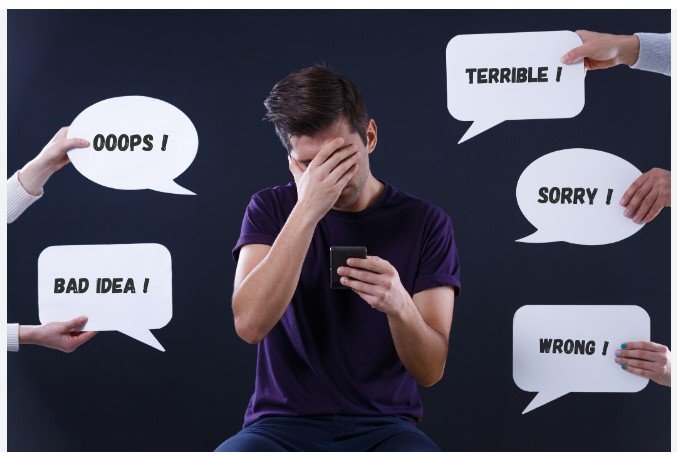 Face it, we all do it. And it rarely changes the other guy's stance. I know, I do it a lot. We all have differing opinions about anything and everything baseball. Politics is the same. Differing views depending on a ton of things.
I do know this to be a fact, the Dodgers are in the best stretch of winning in their entire baseball history. No Dodger decade is close except maybe the 50's when they went to the World Series 5 times and won twice. They also finished in the top 3 eight of those 10 seasons. 57 and 58 are the only exceptions.
Since the last season that Colletti was the GM to now, they have finished in first in their division 9 of 10 times and second once. Three World Series and one win. They lost in the NLDS four times and the NLCS twice. But it is also much harder to make it to the World Series now.
The arguments can be over a myriad of subjects. Who they should trade for, good trades, bad trades. We all have an idea of what we consider the worst trades made by the Dodgers since they moved to LA. Few of us remember any trades Brooklyn made.
One I have had several times concerns who belongs in the Hall of Fame among Dodgers who are now retired. Many fans opine that Fernando belongs in the Hall. Almost all fans who believe that are Dodger fans. The impact Fernando made on Los Angeles is undeniable. He mesmerized LA fans like no player before or since.
He is the only player to ever win Rookie of the Year and the CyYoung in the same season. And his number was retired this year by the Dodgers, joining Jim Gilliam as the only non Hall members so honored.
But if you look solely at his stats, he is nowhere near being a Hall of Famer. Same argument can be made about Maury Wills. Wills brought the stolen base back as a weapon. He had a very good career. He won an MVP award and was a huge part of three World Champs.
But again, he did not have numbers comparable to his peers. But Maury has a good chance of getting in with the golden age committee. Valenzuela not so much. Garvey the same thing. He for his era did not possess the power of most first basemen of the time. Had he passed 300 homers, he might have been elected. In his 15 years on the ballot Garvey never got more than 42.6 percent of the vote. In his last year on the ballot only 21 percent.
Things like that can trigger a pretty passionate debate. I know, I have had them. But I also try to understand where the other person is coming from. A lot of them do not know how Hall of Famers are chosen. Or the criteria used by the BBWA.
My problem with arguments is that I have a trigger. Not the same thing all the time, but someone will post something, and I might have a strong opinion in the other direction. And then it is on.
Baseball fans are always going to argue. What matters is that you keep it civil and try to see the other person's point of view.
08-02-2023 – MiLB Game Summary Report
OKC Dodgers 6 – Round Rock Express (Texas) 3
OKC scored 5 in the bottom of the 2nd inning to give OKC a 6-1 lead.  Mike Montgomery went 5 innings allowing only the one run, 3 hits, 2 BB, and 5 K for the win.
Jimmy Nelson's LAD career seems to be coming to an end.  He allowed 2 runs on 3 hits, 1 BB in 0.2 IP.  His ERA is now at 7.71.  Gus Varland had another nice night in his one perfect inning with 2 Ks.
Michael Busch slugged his 19th HR, 4th in 5 games, 6 out of his last 9, and 12 since July 1.  And yet he cannot get a MLB job.
Michael Busch can't stop homering!

He's now at 19 home runs on the season and 12 since July 1st pic.twitter.com/FUsY5hWvau

— Bruce Kuntz (@Bnicklaus7) August 3, 2023
Key Performers:
Michael Busch – 2-5, 1 run, 2 RBI, HR (19)
Drew Avans – 2-5, 1 run, 1 RBI, double (21)
Ryan Ward – 1-4, 1 run, 2 RBI, HR (14)
David Dahl – double (16)
Wichita Wind Surge (Minnesota) 4 – Tulsa Drillers 0
Wichita shutout the Drillers on 4 hits (3 singles and a double)
Key Performers:
José Ramos – 2-4, double (13)
Great Lakes Loons 5 – Fort Wayne TinCaps (San Diego) 2
The Loons slugged 3 solo HRs, including 2 in the 7th when they scored 3 runs to open up a 4-1 lead.
Ronan Kopp started and did complete 3.0 hitless and scoreless innings.  He did issue 4 walks against 2 Ks.  Michael Hobbs finished the final 2.0 scoreless innings, on 1 hit, with 3 Ks.
Key Performers:
HR – Taylor Young (4), Alex Freeland (7), and Griffin Lockwood-Powell (9)
Fresno Grizzlies (Colorado) 7 – Rancho Cucamonga Quakes 2
Fresno jumped out to a 6-0 lead after 3.2 innings.  RC scored 2 in the 7th after being down 7-0.  RC had a total of 4 hits (all singles).
Key Performers: