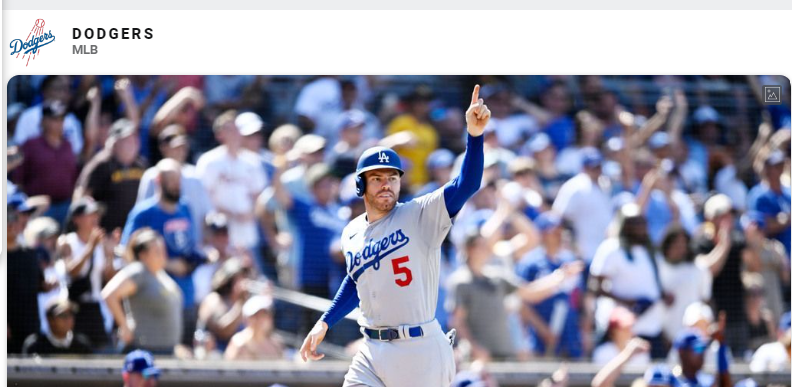 Badger wrote: 
"I'm hoping to see a few of the marginal post season applicants separate themselves, one way or the other, against the Cardinals."
 I am not sure who Badger was referring to, but it did get me to thinking.  IMO, the position players are set. Yesterday Sam brought up a choice between Hanser Alberto and Miguel Vargas.  Again IMO, there is no competition for that spot.  Hanser should have that spot locked up.
Let's forget for a moment the benefit his personality on the bench is.  Although that ability to keep the team loose is important, it is the baseball skills that should make the largest statement and become the deciding factor.  Hanser is a veteran player who is a much better defensive player than Vargas. Hanser is a proven ML hitter who is very comfortable coming off the bench.
Since his August 3 debut when he went 2-4, Miguel has struggled mightily since then.  In 9 games and 29 PA, Miguel is 3-28 (all singles), with 1 BB and 7 K. I will go with how Justin Turner described it.  Hitting a baseball is hard enough, but if you are not used to coming off the bench and sitting for multiple games at a time, it really becomes tough.  And that is what Vargas is experiencing as a role player.  That will not be his role in the future, but it is now, and Hanser handles that much better.
That being said, this is what I expect the 13 position players to be when the NLDS rosters are set.
Catcher:
Infield:
Freddie Freeman
Gavin Lux
Trea Turner
Justin Turner
Max Muncy
Hanser Alberto
Outfield:
Mookie Betts
Cody Bellinger
Trayce Thompson
Chris Taylor
Joey Gallo
So for me, the position players are set, and the questions surround the pitching.  It is expected that there will be 4 starters and 9 relievers.
Starters:
Julio Urias
Clayton Kershaw
Tyler Anderson
Options for #4
If Heaney is not the #4 starter, he will be in the bullpen.  If May is not the #4 starter, his role will be in question.  Because the three expected starters are all LH, May is going to get every opportunity to show that he deserves the nod.
Relievers:
Caleb Ferguson
Tommy Kahnle
Craig Kimbrel
Chris Martin
Evan Phillips
Alex Vesia
Other options currently on the roster:
Brusdar Graterol
Phil Bickford
Other options currently on the IL:
David Price
Yency Almonte
Blake Treinen
Dave Roberts said Blake Treinen is still not bouncing back as well as anticipated. Treinen won't throw for the next two days and they'll see how he's feeling then.

— Fabian Ardaya (@FabianArdaya) September 22, 2022
One pitcher not mentioned above is Tony Gonsolin.  Gonsolin threw a simulated game on Thursday and Dave Roberts said that it was encouraging. Below is what he had to say on multiple pitchers trying to come back.
Dave Roberts shares an update on Tony Gonsolin's simulated game and much more. pic.twitter.com/hg5fet68Ht

— SportsNet LA (@SportsNetLA) September 23, 2022
Based on Roberts' assessment, we will have to wait to see how both Price and Gonsolin feel on Friday before any conclusion can be made as to the next phase of the rehab process.
Roberts did comment that Gonsolin's role would be as a starter and not necessarily as an opener. The staff would monitor his workload as the game progressed. Yes, I am sure there will be a cap on his pitch count, but it sounds like he would not necessarily be subjected to simply pitch the 1st inning.
There are still a lot of questions with respect to the pitching that will be decided in the next three weeks.
But whatever happens, I hope that the team can get some help soon because pitchers like Evan Phillips could use a break.  His coming in the 6th inning with a runner on 2nd and 1 out is exactly the situation Phillips would be called in for the playoffs.  He responded quite well, but his vaunted slider has not been as sharp in his last few outings.
No matter the makeup of the bullpen, I think the Craig Kimbrel should not be allowed to pitch in any high leverage situation just as KJ was demoted in 2020.  If it is performance based as Roberts has intimated, Kimbrel does not deserve to get the closer role.
WHAT A GREAT GAME 
MiLB Game Summary
OKC Dodgers 2 vs El Paso Chihuahuas (San Diego) 3
OKC lost their second consecutive game to El Paso Chihuahuas (San Diego) 3-2 on an unearned run.  OKC faced former top Boston pitching prospect Jay Groome who went 8.0 IP (96 pitches).  San Diego received Groome in the Eric Hosmer deal with Boston at the deadline.
Pitcher of note was a perfect inning with 2 Ks in relief by Victor Gonzalez.  Perhaps he is not out of the discussion.  Might as well keep him sharp JUST IN CASE.
James Outman had 2 hits including his 13th OKC HR (29th overall) and 2 RBIs.  He now has 102 on the MiLB season.
Wichita Wind Surge (Minnesota) 11 vs Tulsa Drillers 1
The 2022 season has come to a thud.  The Drillers were thoroughly thrashed in both playoff games.  They were outscored 28-2 in the 2 games.  There was not much positive to discuss about this game.  Justin Yurchak did have 2 singles while Kody Hoese had the other single.