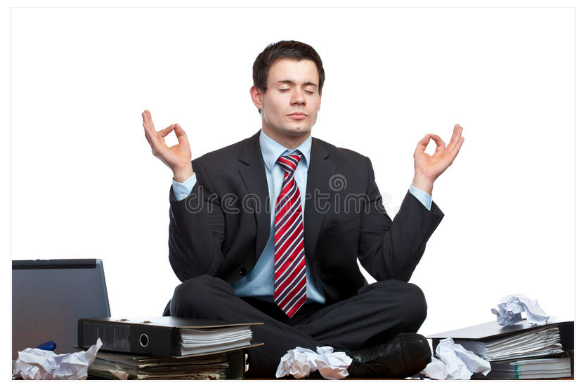 I want to start by saying that Jeff has been doing such a tremendous job with this blog.  The effort he puts in every day to provide you with the premium content that he does is incredible.  When he first asked me to help him out by writing articles for the blog, I told him that I could probably write at least one article a week.  Have I ever fallen short of that goal.  Couple that with Harold's sad death, and Jeff has been left with the daunting task of writing an article every day.  Moreover, as those of you who read this blog regularly know, Jeff's articles are never "quick and dirty."  He always puts a lot of thought and information into each article.  So, please join me in raising a glass to Jeff this morning!  Cheers Jeff, you make our Dodger fandom a great deal more enjoyable and we thank you for that!
I know it's the nature of the fan "beast" but I just don't understand the need to blame someone for the loss.  Virtually in seconds after the final out, the blame game began among Dodger journalists and throughout the blogsphere.  Fire Roberts! Get rid of Belli! Let's revamp the entire team.  They need more intensity, they need better players, our pitching is crap and even Stevie Wonder could see that.  Blah, blah, blah.  I have played and coached baseball long enough to know that the best team doesn't always win.  Sometimes they simply get out played by the other team.  As Preacher Roe so famously said "Some days you eat the bear, and some days the bear eats you!"  It happens.  When it does, pick your rear-end off the ground and get ready for the next opportunity.
Would having Tyler Anderson go out for the 6th inning have produced a different result?  I don't know, and neither do you.  If the decision was mine, I probably would have left him in.  But what do I know from sitting in the comfort of my recliner?  Was it wrong to bring in Tommy Kahnle when they did?  In hindsight, absolutely.  But, there was no indication from his prior appearances that he was going to take a dump when he did. In his first two appearances, Kahnle allowed no runs, no hits, no walks and struck out 4.   So tell me why wouldn't you bring him in to the game in a critical situation?   Well, obviously Phillips was the better option.  Perhaps, but there was nothing wrong with bringing in Kahnle.  Stuff happens and baseball can be a cruel sport.  Would leaving Anderson in for another inning or two innings guaranteed a victory?   I don't know, and neither do you.  Would bringing in Evan Phillips instead of Kahnle have guaranteed a Dodger victory?  I don't know, and neither do you. As Badger has pointed out on more than one occasion, the Dodger pitching was vulnerable and that vulnerability played out in the Padres series.  It's not that they necessarily pitched badly, they just didn't overwhelm.  No Dodger pitcher (other than Anderson) stepped up and pitched like a shutdown ace.  Not Julio Urías, not Clayton Kershaw, definitely not Tony Gonsolin.  If you look at the Phillies and Astros (I hate writing that), they had pitchers that pitched like aces.  Zack Wheeler and Aaron Nola pitched like aces.  Framber Valdez pitched like an ace.  Before the playoffs, I have to admit I did not know what a Framber Valdez was. I thought perhaps it was a brother ship to the Exxon Valdez that caused the major oil spill in Alaska.  But I'm here to tell you, that dude can pitch.  In addition, both the Phillies and Astros received excellent relief pitching. For example, Seranthony Domínguez in his 7.2 innings pitched, allowed but 3 hits, no walks and struck out 15. 15!!  I'll take some of that action.  Both teams also struck out a lot of opposing batters.  As a team, the Astros averaged 11.1 strikeouts per 9 innings.  Free Bar B Que for all Astros fans at participating restaurants.  Wait a minute, it appears that this may not be the end all, be all statistic.  The Dodgers, albeit in less games, averaged 11.9 strikeouts per 9 innings.  Yency Almonte in his 2.1 innings averages 23.1 strikeouts per 9 innings.  Kahnle, averaged 18.00 per 9.  The Dodgers also struck out a lot of hitters, so it must have been something else.  And folks, that something else was the lack of clutch hitting, plain and simple.
I have to admit, while I didn't watch a minute of any of the games after the Dodgers lost, I took some sadistic joy in learning that the Padres had lost to the Phillies.  Last year I moved from Riverside to Murrieta, California. Riverside was unquestionably a Dodger town.  You had the occasional Angel fan, but otherwise it was Dodger Blue country.  Murrieta, on the other hand, is predominantly a Padre town.  In the short time I lived here, I can tell you without hesitation that Padre fans are insufferable.  Most Dodger fans I know have been fans for decades upon decades. Even the younger fans, are Dodger fans because their parents, grandparents and great grandparents, as well as their aunts and uncles were Dodger fans.  Moreover, most Dodger fans are fans win or lose.  Padre fans, on the other hand, are relatively new to the game, they have little to no history to relish in and much like Seattle Seahawk fans, they only come out when they're winning.  And, when they do come out, they can be annoyingly obnoxious.  I don't think I could have tolerated my neighborhood environment had they gone to the World Series.
I also thought it was a cheap maneuver on the part of the Padres' management, to refuse to sell playoff tickets to anyone that lived in Los Angeles County.  I have attended a few Dodger/Padres games in Petco Park.  It's a nice environment and it's walking proximity to the Gaslamp Quarter makes for an enjoyable day at the park.  Most often when I do go, it appears that the Dodger Blue outnumber the Padre brown or whatever ridiculous color they are wearing that day.  I guess you have to do whatever you think might help you gain an advantage.
Final Padre thought: do you think that Padre fans are moaning and groaning today about  team needing to move on from Bob Melvin?  I doubt it.  I'm sure they're disappointed, but let's face it they're ecstatic to get to the playoffs and advance as far as they did.  Other than having to figure out what to do with Fernando Tatis, Jr. over the winter, they'll be as happy as a Canadian Honker in a wheat field.
What about the Dodgers?  There are so many decisions to be made.  Jeff has done a nice job on analyzing the starting pitching, infield and outfield to give us a taste of what is to come. I suspect, like most everyone else, that Joey Gallo, Craig Kimbrel, David Price and Kevin Pillar will be gone.  I think Kershaw will return and I don't have a clue about Anderson, Trea or Justin Turner, Danny Duffy, Kahnle, Hanser or Heaney.  Unless the Dodgers swing a trade with Cleveland for Shane Bieber and José Ramírez, it would not hurt my feelings if they brought Anderson, Kahnle, Turner and Andrew Heaney back.  I probably wouldn't mind them bringing Duffy back.  Heck we've got to see him pitch before we banish him to the Jason Schmidt pasture, right?  I'm ambivalent about Alberto.  He appears to be a nice guy and I'm sure he's kind to his dog, but is he replaceable?  I would think so.  Then again, he has parlayed a less than mediocre performance this year into more TV time than any other Dodger player in recent memory.  Every Dodger hit had to be followed up with a shot of Alberto tapping the top of his head or doing some other antic.  Nice gig, if you can get it.
My thoughts about the Dodger position players are simple:
At catcher, you leave things as they are.  Will Smith and Austin Barnes.  I will admit to thinking that Barnes could be a valuable trade chip at the deadline, but then I read that his teammates considered him the team captain and thus, he was not going to be traded.  If the Dodgers happen to trade him to the Texas Rangers, well then you can expect that Kershaw will follow.  None of the younger catchers are quite ready yet.  Though they give us a lot to be excited about.  Diego Cartaya appears to be the real deal.  It's early to make a complete assessment, but Dalton Rushing is a hitting machine.
1st Base: It's Freddie Freeman's position until he can go no more.
2nd Base: This depends on what happens with Trea Turner.  I may be in the minority, but if he doesn't sign, then Gavin Lux gets shortstop and you move Max Muncy to second. He has stated that it was his favorite position and I think he could handle it as well as anyone else on the team.  If Turner signs with the Dodgers you leave Lux at second and make Muncy the DH.  Both could also be used as trade bait.  Perhaps Busch can provide some depth in case of injuries.
Shortstop: It's Turner's position if he signs.  If not, let Lux takeover.  I do not think that the Dodgers sign one of the top free agent shortstops.  The cost would be too great, not only in contract size, but draft capital as well.  If Turner leaves, I can see the Dodgers signing an Andrelton Simmons type player for depth.  I would love to see Jacob Amaya get a chance, I just don't know if he has the bat to stay in the majors.
3rd Base: Unless the Dodgers swing the aforementioned trade for Shane Bieber and José Ramírez, then we'll probably see JT return.  He and Miguel Vargas can split time there.  Other than that, are you ready for Joey Wendle?  Nolan Arenado is not coming to the Dodgers.
Left Field: Chris Taylor and James Outman.  Sorry folks, but Joc Pederson is not coming back.  He likes playing near his home.
Center Field: Again, I'm probably in the minority, but I think the Dodgers bring Cody Bellinger back.  Sign him to a two year incentive laden contract, that is less annually than he'll make in arbitration and, at minimum you'll have a tradeable commodity.  I know that Scott Boras factor plays a part in this, but even Boras is no fool.  Bellinger is not at the height of his marketability and Boras loves to make as much money as he can.  He would be hard pressed to convince GM's that one of the worse hitters in baseball is deserving of a huge contract.  I'm not sold on Trayce Thompson.  He was fun while it lasted, but he's got a lot of holes in his swing and frankly, I don' believe that he is a regular major leaguer.  Also, does anyone want Brandon Nimmo?   I'll pass.
Right Field: Mookie.  Period.
Bench: Maybe Edwin Ríos. Michael Busch perhaps.  Outman.  Some unknowns picked up in the Rule 5 draft.
Knowing Andrew Friedman and Brandon Gomes, they'll surprise us with some unexpected trades, free agent signings and players signed from the minor league free agent list.  It happens every year.  I don't think this year will be any different.
I'll deal with the pitchers later, as this article is taking more time than I thought it would and I need to get back to work.  I will also address the coaching staff and the front office.
One last thing, it's a pet peeve of mine and I know that Jeff has touched on it too, but I would love to see the Dodger minor league pitchers stretched out a lot more than they are.  I don't have the information that the player development department does, but I truly don't understand the reluctance to allow the young pitchers to throw more than 60-70 pitches per game.  It's no wonder that when they get a taste of the big leagues they go 4 innings and poop out.  Let the kids throw.
To close this out, I am disappointed the Dodgers lost to the Padres.  However, the sun came up the next morning like it always does and life goes on.  I enjoyed this year as much as any in recent memory.  Winning 111 games is fun and I don't consider this season a failure for the Dodgers, not by any stretch.  It's all a matter of perspective I guess.  Baltimore wins 83 games and they had a great year.  The Dodgers win 111 and many consider it a failure.