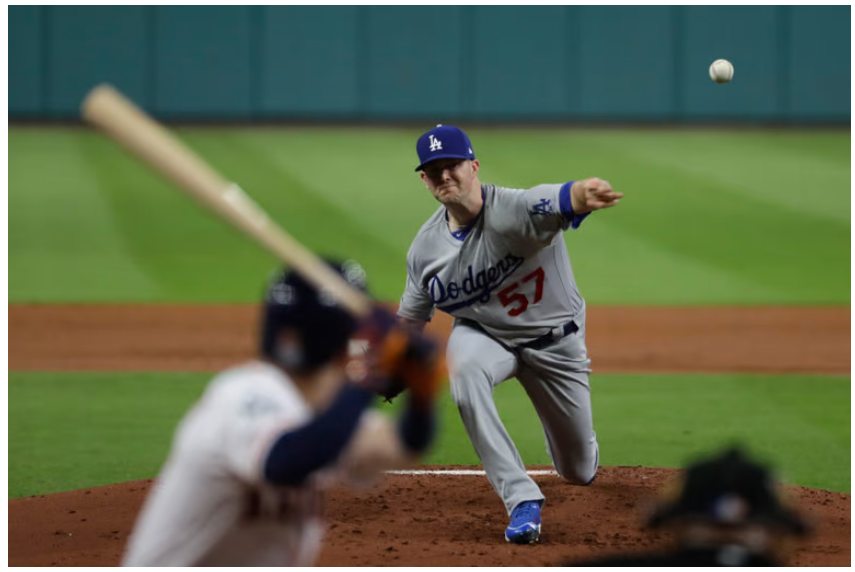 One of the many issues confronting the Dodgers this offseason is how will they replace the 6.3 fWAR, 194 hits, 100 RBIs, .809 OPS, and 121 OPS+ of Trea Turner.  Many hope that Trea will return to the Dodgers for the remainder of his career.  Count me in that group.  OTOH, if not Turner, I hope the Dodgers can convince the ChiSox that they can never win with Tim Anderson at short, and their team option of $12.5MM for 2023 and $14.0MM for 2024 are too costly for a SS who has not won a Championship.  😈
Some are going to want to check out Xander Bogaerts and Dansby Swanson.  I still believe that Atlanta will find the funds to keep Swanson.  It is great that they are tying up the core of their team to long tern deals, but they do not want another Freddie fiasco.
Bogaerts' player agent is Scott Boras.  Again, the next Scott Boras FA that AF signs will be his first.  And it is not for lack of trying.  Gerrit Cole, Bryce Harper, Max Scherzer, Corey Seager, Anthony Rendon, Hyun-jin Ryu, J.D. Martinez…
Some are okay with Gavin Lux at SS.  I am okay with Lux at SS, but I prefer him at 2B where I think he can be an All Star and a GG.
Jake Amaya?  Sure, if they can somehow some way replace Turner's bat.
Then there is Carlos Correa.  There seems to be a lot of ho-hum about Correa signing with the Dodgers.  I am not in that group yet.  The 2022 NLDS loss was embarrassing more than heart-breaking.  The 2017 season was painful and took me a while to get over.
While I heartily recognize and acknowledge that the Assterisks cheated, it certainly was not the only reason the Dodgers lost that WS.  Remember they lost 2 games (including Game 7) in Los Angeles.  Many (if not most) LAD fans believe those losses lay at the feet of Dave Roberts.  I do.  But it was his first WS, and mistakes are made.  Unfortunately he is making those same mistakes 5 years later.
Not all of the Dodgers were oblivious to Houston's sign-stealing. While the Astros were considered particularly adept at stealing signs, little did everyone know just how they actually went about stealing signs.
After Yu Darvish got whacked in Game 3, there were rumblings he was tipping pitches.  And he may have been.  It would not be the first or last time that Darvish was accused of tipping pitches.
Concerned that the Astros would decipher his signs, Alex Wood planned to utilize a strategy mimicked by the Nationals in the World Series two years later. He would use multiple sign sequences, even without runners on base. Before the game, Wood and catcher Austin Barnes hammered out an elaborate system so they could switch signs every dozen pitches. Wood would not give the Astros a chance to diagnose his offerings.
Wood's first inning was shaky. He fell behind the first three batters. He managed to escape by keeping fastballs and changeups low in the strike zone. In between innings, Wood met with Barnes. They swapped their signals out for a new code. They followed that pattern throughout the evening. If Wood logged a particularly lengthy frame, they could make a switch while he was still on the mound.
"We were constantly changing," Wood said. "We probably didn't go more than eight or 10 pitches that whole time without changing."
For 5.2 innings, Alex Wood was masterful.  He had not allowed a hit, and did not allow a Houston runner to get to 2B.  On a 3-1 pitch, George Springer hit a hanging curve for a solo HR, and after 84 pitches, Dave Roberts pulled Wood.  The Dodgers went on to win that game, the only playoff game that Houston lost that year at Minute Maid Park.
Wood later said that the team tried to get Clayton Kershaw, Game 5 starter, to follow the same method, but Kershaw did not think it was necessary and did not want to disrupt his routine.
The Astros played at home 9 games in the 2017 playoffs, winning 8 of them.  It wasn't because the opposing pitchers were bad. The eight pitchers who started those nine games for the Red Sox, Yankees and Dodgers at Minute Maid Park, have combined for 31 All-Star appearances (Luis Severino went twice for New York). Clayton Kershaw has won three Cy Young Awards. Chris Sale is the best arm of his generation who has never won a Cy Young; Yu Darvish is not far behind in that category. CC Sabathia might reach the Hall of Fame. All were felled by the Astros.
Pooled together, minus the start by Wood, the group combined for an 8.04 ERA. Only Yankees right-hander Masahiro Tanaka completed the sixth inning. Only Sale struck out more than three batters. In five of the outings, the starter walked more batters than he struck out.
Wood said he has chosen not to dwell on his bad timing. Looking back, he reasoned was less productive than moving forward. He places the 2017 World Series against Houston in a similar category. Despite Wood's effort in Game 4, the Dodgers will always be listed as the season's runner-up. No amount of anger can alter history.
"To say that I'm like fuming mad, and like I'll never forgive the Astros, and nothing will ever be the same — I'm not going to waste my time feeling that way," Wood said. "It sucks. And it's bullshit. But it is what it is. Nothing is going to change. I don't want to be the person looking back my whole life, saying 'The Astros stole a World Series from me.' You know what I mean?"
Wood added,
"I'm not going to be the guy who is bitter forever. It f-ing sucks. Big time. It literally is brutal, because that's something you dream about for your whole life. But I refuse to be the kind of person who is going to sit and sulk and play the 'What if?' game. I'm just going to move forward, and hopefully try to create a new opportunity to get back there and try to win it again."
There are six current Dodgers who were on that 2017 team: Clayton Kershaw, Julio Urías, Austin Barnes, Justin Turner, Cody Bellinger, and Chris Taylor.  Every one of those players were on the 2020 team that DID WIN the WS. Alex Wood was also on the 2020 WS Championship team.  I guess that I would include Mookie as he was on the 2017 Boston team that was also cheated.
Before I would accept Carlos Correa, or any other 2017 Houston World Series player, I would make sure that every player on the 2017 LAD team (and Mookie) was okay with it.  I would also hope that before AF/BG would allow Correa to sign on the dotted line, he would apologize to the Dodger players and fans.  In other words acknowledge that what he and his teammates did was wrong.  He does not have to take out an ad.  Just acknowledge that they did cheat (as a team).  If he wants to continue to give Jose Altuve a pass, so be it.
However, I will continue to feel for the players that were on that team and were cheated out of a WS Championship, and are still without a ring:
That being said, I fully believe that Correa wants to distance himself as far away from the Dodgers as many fans want him nowhere near Dodger Stadium.
However, if the Dodgers do accept Carlos Correa, then I will follow Alex Wood's example and let it go.  Although it may take his first walk off hit for me to fully accept him.  😉