Rob Schelling, aka as 2demeter2 or 2D2, has decided to retire from his writing duties for LA Dodger Chronicles (LADC).  His reasons are personal and nothing to do with the site or the commenters.  I do know his reasons, but it is not my place to say.
For the last few years I have come to know Rob as a person as well as a LAD (and USC) fan.  Even though we have never met in person, I consider Rob a friend, and I hope that in the future we will be able to meet.
I left LADT last year due to personal reasons, none having to do with Mark.  I realized that I needed to continue to write as it is a huge health benefit for me.  My wife and daughter pushed me to consider starting my own blog. Not knowing the first thing about creating a blog, I still decided to venture out on my own.  I was fortunate that both Harold Uhlman and Rob joined me in the startup of LADC.  We lost Harold last year, and with Rob now deciding to retire, I am now an island of 1.
I am a retired CFO/CPA and have never had problems finding qualified personnel to fill positions.  But silly me, they all wanted to be paid.  LADC is a hobby for me, and not a vocation, so I cannot advertise for writers for pay.  I will keep writing as long as the ideas continue to flow and my health allows.  Until someone decides they want to write with me, there will be gaps in the number of posts that I can do on my own.
Last year Harold bailed me out on my vacation days, but this year I do not have that luxury.  There will be times that I know that I will not be available to write as often as every day.  So please bear with me and continue to post.  I get a lot of my ideas for posting from the comments I read on this site.
Therefore Rob, I want to publicly thank you for all that you have done for me individually, as well as with LADC.  You are true friend, and one that I will miss as a writing partner.
So Go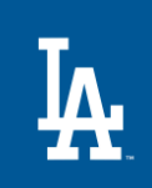 and Fight On

.