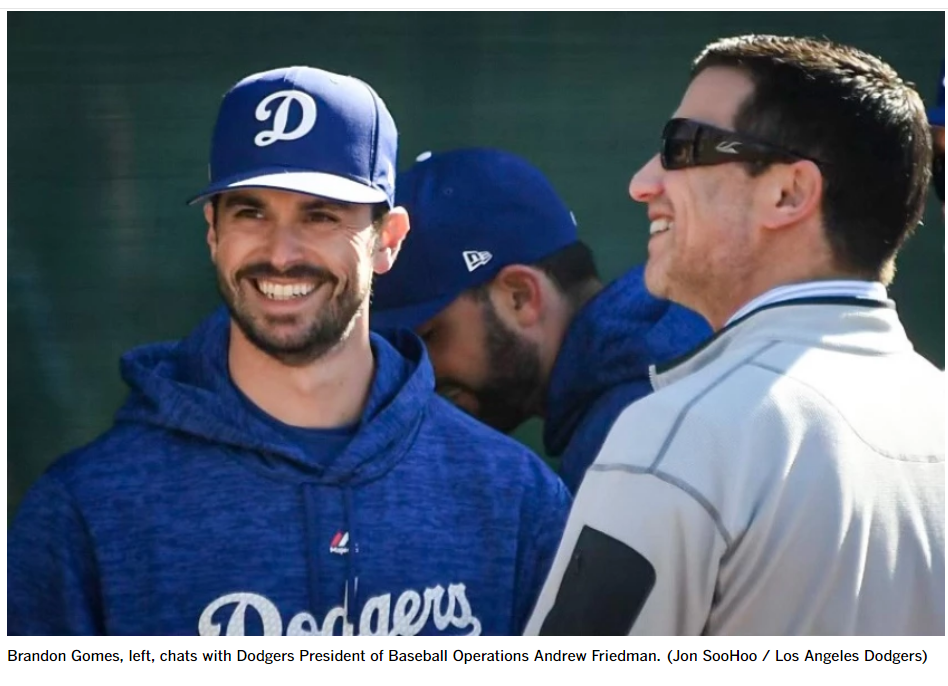 Ken Rosenthal, Howard Cole, Dustin Nosler, and others are criticizing the Dodgers for taking the full two weeks to finalize their decision on Trevor Bauer.  I do not understand that mentality.  Why shouldn't the Dodgers do whatever they could to mitigate their losses?  They couldn't get anything done with him, and they decided to part company.  It is time to move on from Bauer, but I do not for a moment believe that they should have done anything differently as long as their desired outcome was to get Bauer out of the organization.  Take all of the allotted time.
I also think that Rosenthal's comment on the Nationals immediately releasing Starlin Castro after his 30 day suspension was over was specious.  Castro was released September 21, 2021, with about $1MM left on his contract, playing on a team that was going nowhere.  They were the 6th worst team in MLB in 2021.  Starlin Castro meant nothing to the Nationals, and would not have been valuable to any other team.  Would they have acted similarly had the accused been Juan Soto?  Now please, I am not for a minute suggesting that Juan Soto is capable of any domestic violence issues.  My only point is whether the Nationals acted on principle or were influenced by the quality of the player involved.
Trevor Bauer could be a difference maker for a team looking to win a championship, so any comparison to Starlin Castro is baseless.  One only has to look at Comments Closed for both MLBTR and The Athletic when writing about Bauer's fate with LAD, to know how divisive this topic is.  It is obviously incendiary to many on both sides of the argument.  But the Dodgers did nothing wrong with trying to mitigate any losses they would incur.
Now what?  Are the Dodgers really trying to stay under the CBT threshold.  Depending on arbitration outcomes, they could be over the threshold now.  Two different publications have calculated Freddie Freeman's deferred portion of his contract differently.  Roster Resource calculates Freeman's AAV to be $24.7MM, while Spotrac calculates his AAV to be $25.8MM.  What is the correct calculation?  One of the largest estimated numbers is, Estimated salaries for players not yet eligible for arbitration and other players with non-guaranteed contracts.  Spotrac and Roster Resource calculate the amount to be $8.64MM, while Cots estimates it to be $5.1MM.  What is the actual amount?  That will not be known until after the season.  Arbitration hearings are coming up, so we will know what the salaries will be for those ten players  in short order.  Those could push the Dodgers over the $233MM payroll threshold.
For my calculations below, I have included the highest salary estimates for both Freeman and for the pre-arbitration players.  I have also included the arbitration figures as determined by Matt Swartz for MLBTR.
As it currently exists, the LAD 2023 payroll for AAV purposes is estimated to be $232,249,124, or a miniscule $750,876 below the CBT threshold.  If Noah Syndergaard throws 150 innings this year, that shortfall will be exhausted.  Thor has three IP thresholds whereby he can earn $50K for each threshold reached of 130 IP, 150 IP, and 170 IP.  If Thor pitches as the Dodgers are hoping he does, then add $1MM to the payroll, and the Dodgers are over the CBT threshold and will be over for the third consecutive year, incurring the steepest tax penalties.
AF needs to accept that he overspent on some frivolous players' contracts, and now has to "pay the piper".  Trevor Bauer, CT3, Blake Treinen (this year), Max Muncy (this year).  Not to mention Danny Duffy, Jimmie Nelson, and Cole Hamels in prior years.  These contracts can come back to bite you in the a**.  Now they need to make a decision as to how to move forward.
It makes no difference in the tax percentage penalty for the Dodgers if their payroll is $1 over $233MM or $19.999MM over.  Thus, if they anticipate going over at all, they might as well go up to $253MM so as to improve their team and their chances at a 2023 World Series Championship.  The taxes they would incur are not onerous for the Dodgers. The Dodgers will lose Bauer's $22.5MM, Syndergaard's $13MM, Muncy's $13.5MM, JDM's $10MM, Blake Treinen's $8MM, Daniel Hudson's $6.5MM, Shelby Miller's $1.5MM, and maybe Urias and Kershaw.
If they want to stay under the threshold, either CT3 or Muncy will need to be moved.  There is no other way out of the dilemma they now face.
I do not truly believe the Dodgers primary reason for getting under the threshold is to have a clear path for Shohei Ohtani.  I am not all that convinced that they will be a favorite going after him.  $500MM?  That is so not the Dodgers or Andrew Friedman.  Instead, they can go all out for their own…Julio Urias.  Lucas Giolito and Jack Flaherty will be FA next year, and the LAD pitching Yoda might do wonders for those two.  Max Fried, Corbin Burnes, and Brandon Woodruff the year after.  Amed Rosario will be available next year.
The Dodgers still need to make up for the loss of offense due to Trea Turner and Justin Turner moving on, unless they believe that James Outman, Miguel Vargas, JDM, and an improved Max Muncy can make up for that loss of offense.
Should the Dodgers make a serious effort to trade for Bryan Reynolds?  Is there another OF who the Dodgers might acquire?  Should they sign Andrew McCutchen or Adam Duvall and keep their 77 RHP prospects?  Should they improve their bullpen?  Andrew Chafin is still available, along with fellow LHRP Matt Moore or RHRP Michael Fulmer.  Are there any LAD relief prospects that should be put into the bullpen this year?  Should they sign Michael Wacha or trade for a starting pitcher and move Gonsolin to the pen (or Syndergaard if he does not prove himself as a SP)?
AF/BG have options.  Right now they are in no-man's land and need to make a decision.  What would you recommend they do?