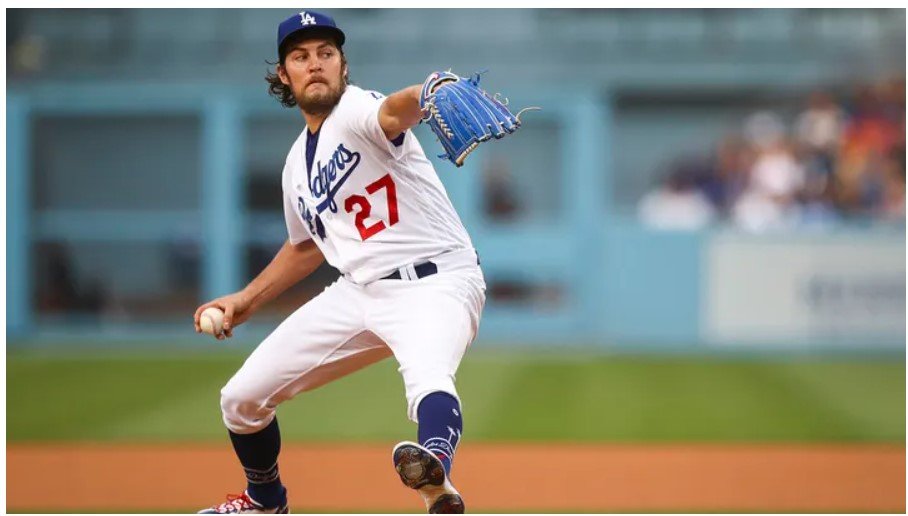 Unless you have been living under a rock, you now realize that Trevor Bauer was designated for assignment by the Dodgers on Friday.  The Dodgers now have 7 days to trade Bauer or place him on waivers.  They could not find a trade partner over the last two weeks, so I find the chances of finding one during the next 7 days extremely remote. Regardless, AF/BG will pull out all of the stops to try and make something happen.  If not, Bauer will get picked up by some team.
The Dodgers made the following statement.
Official statement on Trevor Bauer
byu/Officialnoah inDodgers
Bauer made a statement of his own:
"While we were unable to communicate throughout the administrative leave and arbitration process, my representatives spoke to Dodgers leadership immediately following the arbitration decision. Following two weeks of conversations around my return to the organization, I sat down with Dodgers leadership in Arizona yesterday who told me they wanted me to return and pitch for the team this year. While I am disappointed by the organization's decision today, I appreciate the wealth of support I've received from the Dodgers clubhouse. I wish the players all the best and look forward to competing elsewhere."
The Dodgers are apparently disputing Bauer's statement.
ESPN's Alden Gonzalez reported:
"In a statement, Bauer claimed that the Dodgers at that point expressed a desire for him to pitch for them in 2023 — a claim refuted by a team source familiar with the meeting. [emphasis added]"
USA Today's Bob Nightengale also reported what he had heard from LAD officials who spoke off the record.
Dodger officials declined to go into details of their conversation (with Bauer), but privately revealed that they didn't hear any remorse, apologies or anything in the slightest from Bauer to change their mind. They reconvened in Los Angeles, and decided Friday morning that Bauer would never again put on a Dodger uniform.
It is also interesting reading the number of upset fans about Bauer being DFA'd that believe that Bauer was vindicated by the arbitrator, and was found innocent.  No.  Bauer was found to have violated the League's Joint Domestic Violence, Sexual, and Child Abuse Policy by both the Commissioner and the Neutral Arbitrator. The League's Policy is independent of criminal activity.  After all of the review, Bauer was levied the longest suspension ever given to a MLB player.  What was the evidence?  We will never learn of it.
Remaining Free Agents:
Most believe that there are 3 remaining top free agents to choose from:  Jurickson Profar, Andrew Chafin, and Michael Wacha.  But there is actually a 4th…Carlos Correa. It is being reported that NYM is growing very frustrated with the negotiations.  The stall in the negotiations has seemingly put Minnesota back into the picture.  While hey may be a little more forgiving with the medicals, they are still going to do their due diligence, something they did not do for a three year deal with 2 opt outs.
Apparently the leg injury he suffered as a 19 year old MiLB player is a BIG concern for doctors and teams looking to guarantee 12-13 years at salary commitments north of $300MM.  However, there was a particular incident that occurred last September that is now being reported, and could scare teams and doctors.
"…it's particularly noteworthy given that Correa had a late-September injury scare with the leg in question, wherein he remained down on the field for several moments after being thrown out on a slide into second base. Correa limped off the field, and although he remained in the game, he acknowledged after the contest that he had briefly felt numbness and vibration in that surgically repaired leg."
That should give teams some concern with such a large commitment in $$$ and years.  What makes it even more perplexing for teams, is that it is also being speculated that insurance companies will not insure the contract, making the team 100% invested in the health of the leg.  I doubt that teams have any concern over the next 3-4 years.  It is the 8-9-10 years after that worries them.
And now, Trevor Bauer makes 5 top free agents still available.
Now besides the three (or four or five) free agents identified above, the next level of free agents also have players who have been helpful for teams in recent years, and could provide help for that one last year.
Elvis Andrus
Brandon Belt
Johnny Cueto
Adam Duvall
Shintaro Fujinami
Michael Fulmer
Zack Greinke
José Iglesias
Trey Mancini
Andrew McCutchen
Matt Moore
Mike Moustakas
David Peralta
AJ Pollock
Gary Sanchez
Donovan Solano
Of course there are others that I have not considered (intentionally or just forgot).  I also assume that Tommy La Stella will join this list.
If the CBT threshold was not a consideration, would there be any of the aforementioned FA (or others not mentioned) that you would consider as a potential member of the Los Angeles Dodgers?  For me, I would consider LHRP Matt Moore, RHRP Michael Fulmer, and utility infielder Donovan Solano.  I like AJ Pollock, but I am not taking ABs away from James Outman. Outman needs a clear and unobstructed path to determine if he is or is not a MLB regular OF.