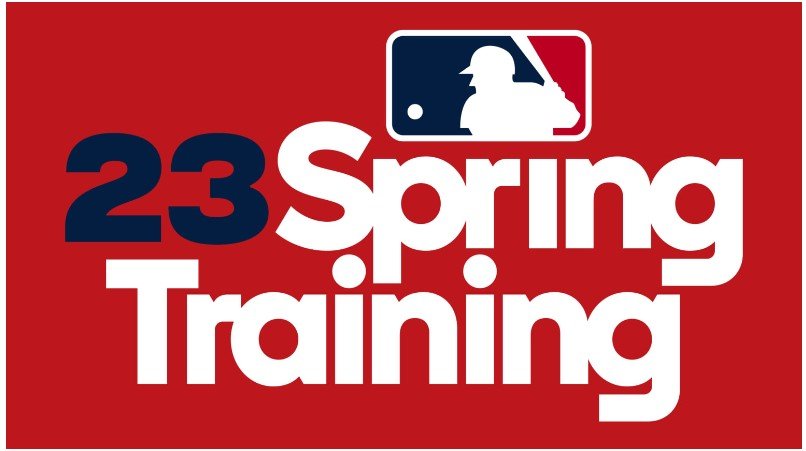 For many teams spring training is a time of great optimism. For others, it is a time of hope. For teams like the Dodgers, Yankees, Astros, and Padres, it is a time to see how well oiled the machine is. Are the replacement parts up to factory specs.
Of those teams, the Dodgers have had the largest roster turnover. The players that left via free agency for the most part, were huge contributors to the best regular season any team in Dodger history has enjoyed.
Who are their replacements? That is the big question facing the Dodgers this spring. Some are already penciled in, Muncy replacing Turner at third, Lux replacing Turner at SS and Vargas moving over to second replacing Lux.
First base, catcher, and right field are locks. So is the DH. Freeman, Smith/Barnes and Betts and the new guy, JD Martinez. So, who is going to patrol center and left fields.? And who are the bench pieces?
There are many candidates. Peralta, Heyward, Taylor, Thompson, Duggar, Zimmer and Outman . Some have mentioned a dark horse candidate, who personally I do not think has a shot, Deluca.  Taylor and Peralta to me at this point in time are locks. They would not have signed Peralta to a major league contract otherwise.
Taylor's added value is that he can also play the infield. Of the remaining four, I think only one has a shot to make the roster. And to me, that boils down to Heyward and Thompson. Both are good defenders, but Thompson had a better year with the bat.
Had they not signed Peralta, I think Heyward would have made the team. Now, I believe he is less than 50-50 simply because Thompson can play all 3 outfield spots and play them well. Now some point to Thompson's strikeout rate, and the fact he had reverse splits hitting RHP better than lefties.
Oddity is that one of the reasons the Dodgers traded for him last season was that he was raking against LHP in the minors. But I believe Thompson is the best defender in the outfield behind Betts. With Taylor just behind him.
One bench spot is secured, Miguel Rojas will be the backup at every position except first. If they want to give Freddie a day off, Muncy is going to slide over there. Barnes is Smith's caddy once again. If he can hit like he did last year, it is a formidable combination.
Maybe next year we will see Cartaya. But like many, I really want to get a look at Dalton Rushing. I know he is not on the non-roster list, but many times during spring training, a player or two from minor league camp will get into a game.
And this year, with so many players going to the WBC, there will be opportunities. I think Busch and Outman are going to end up in OKC. Both really could benefit from a full year at AAA. And with so many players becoming free agents this offseason, their opportunity will come.
I also think both will spend some time in the majors this year. Injuries happen, and they will need to be playing everyday rather than riding the bench.
The starting rotation will be, barring injury, Urias, Kershaw, Syndergaard, Gonsolin and May. Not bad. Miller, Stone and Pepiot are in the wings.
They put three pitchers on the 60-day IL yesterday. Buehler, Feyereisen, and Treinen. They are going into the spring with no set closer. 3 of the candidates for that job, Phillips, Hudson and Reyes, are all recovering from some sort of surgery.
I read a post the other day that said none of them are expected to be ready for opening day, but will be available soon after that. Of course, that can change.
They have added a lot of arms to both the 40 man and the non-roster list. Some of them have closer experience.
I have to believe these guys, Almonte, Bickford, Ferguson, Vesia, and Graterol are locks, once again, barring injury, to be in the pen. Gonzalez, Bruihl, Miller, all possible. They can only have 13 pitchers on the roster. None of those guys mentioned, except maybe Ferguson, would be considered a long man. One reason I believe Pepiot is going to earn a spot. Miller and Stone need to pitch regularly.
They are going to carry five infielders, five outfielders, two catchers and a DH. That will be your offensive roster. Yonny Hernandez is a DFA candidate.
Now, about realism. This is not last year's team. I expect them to compete in the division. As of right now, the Padres have a very impressive lineup and three solid starting pitchers. They also have a loaded bullpen.
I also read on their website that they are going to use a 6-man rotation. One of the reasons they signed Wacha. They signed 42 year old Nelson Cruz to be their DH and their two best bench pieces are Kim and Carpenter.
I believe the Dodgers rotation is deeper. And they could go to a six-man later in the year. I also think that they will definitely be active at the deadline should any of their position players falter. AF is not afraid to trade.
If he doesn't make the team, I think Outman is a trade candidate as is Busch. I expect them to win between 85-94 games. I do not think they will win 100 again this year. The banning of the shift, bigger bases and a timer on pitchers, are all going to impact the game more than some believe.
I am anxious to see what they do in spring and how all the moves pan out. For those of you who subscribe to MLB.TV, you will be able to watch all the minor league affiliates of the Dodgers there this year. The price jumped 20 dollars to 149.00. But seeing the kids, is worth the extra 20.