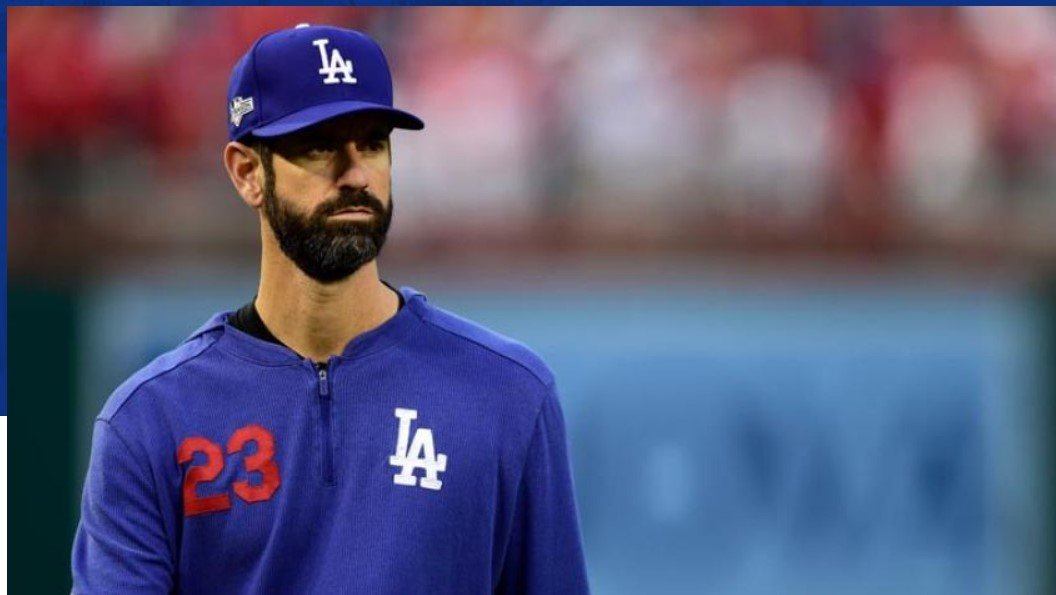 The pitching coach. I used to wonder just how much this coach would or could affect a pitcher's approach to his game. Of course, I knew there had to be someone who taught you how to grip the ball to get spin on it. But other than that, I never realized when I was younger, just how much this one person could totally affect one's career.
When the Dodgers moved to Los Angeles in 1958, the pitching coach was Joe Becker. Becker, a former catcher who had a cup of coffee in the majors, 40 games with the Indians, was hired for the job in 1955. He replaced Ted Lyons, who was a Hall of Fame pitcher known for his 21 years with the White Sox.
Becker's staff included some young guys, Koufax, Drysdale, McDevitt, Podres, a couple of vets, Erskine, Newcombe, Labine. Newcombe was traded to the Reds, Erskine was dealing with some arm issues, so his big 3 at the time was Podres, Drysdale, and Koufax.
58 was really a lost year as the team finished 7th out of 8 teams. More new blood began coming into the system. He had some veteran relievers, Klippstein, Fowler, and they were joined by young Larry Sherry. Craig came up from AAA to join the rotation. But in those days, teaching did not seem to be the coach's biggest job. Letting the manager know who was ready and making sure the pitchers stuck to their schedule were the major duties.
In fact, it was a backup catcher who got Koufax to quit trying to strike everyone out and just throw to the glove. If not for Norm Sherry's advice in a spring training game, we might never have witnessed Koufax as the dominant pitcher he was.
In the early days of baseball, coaches were merely around to keep players in line, or to let them know when they were on the basepaths where the throw was going and such and relay the signs. Not much in the way of teaching was going on.
Can you imagine a coach telling Babe Ruth to cut down his swing? Nope. Same thing with guys like Cobb. Rookies were seen as interlopers trying to take the veterans jobs. Seeing a vet helping a rookie was not something that happened back then.
Since moving to LA, the Dodgers have had 11 different pitching coaches/ Becker, Lefty Phillips, Red Adams, Ron Perranoski, Dave Wallace, Glenn Gregson, Charlie Hough, Claude Osteen, Jim Colborn, Rick Honeycutt and now Mark Prior. Wallace had two different stints with the team, 96-97 and 2000.
All of them are former pitchers except Becker. That alone says a lot about the philosophy of coaching the staff has changed. They have become teachers more than class monitors. And as the technology and tools used to evaluate them have changed, so have the methods of the coaches to help a pitcher make the physical and mental adjustments to be successful as a major league pitcher.
The Dodgers have become known over the last few years for being able to take a pitcher who has some issues, fix his mechanics or mental approach and get a very good return on their investment. Latest example is Tyler Anderson.
They have converted a catcher into one of the better relievers in the game over the last 12 years, Kenley Jansen. Drafting where they do, they do not always get the top rated prospects. They take chances with pitchers who have been injured in some way or another and have had surgery. i.e. Walker Buehler.
They are patient enough, some fans say too patient, to not rush their best prospects into the major leagues. They more or less let them nibble the process until they feel the pitcher is ready for everyday action in the bigs. Case in point, the career of one Julio Urias. His innings were carefully charted for over four years.
Surgery threw that time table off. But because of their patience, the kid is one of the top pitchers in either league. They have been extremely cautious with Dustin May. They do not move their pitchers through the system lightning fast. It is a process. Unlike the old days, there are roving pitching instructors and coaches at every level.
Video is a huge part of coaching these days. Hitters use it to see flaws or hitches in their swings. Pitching coaches and pitchers use it to help a pitcher repeat his delivery and adjust kinks in their mechanics.
Rube Walker was a Dodger catcher and Campy's caddy for many years. When he retired as a player, he eventually became a bullpen coach. But when Gil Hodges took over as the Mets manager, he took Walker along as his pitching coach. Walker changed how pitchers prepared for their games.
He was quick to realize that a strong lower half contributed to the solid mechanics of the pitcher's motion. So he had his pitchers running everyday. They griped about it, but you could not deny the results. His staff included Tom Seaver, Jerry Koosman, and a kid named Ryan. And the Mets won a championship against a team that was on paper at least, much better.
Honeycutt had a reputation as somewhat of a miracle worker. He took mediocrity and turned it into productivity. He had an uncanny knack for spotting flaws in a pitcher's mechanics. And he was very low key about the whole thing. With all the TV exposure now, very little info is off limits.
Mark Prior has made the job his own. His work with Anderson, Heaney and others was huge in the performance of the Dodger staff last season. Some might question my mention of Heaney in that line. But he improved enough to earn a two-year deal. Anderson, a middle of the road pitcher at best, cashed in with a three-year deal from the Angels.
This year's candidate for redemption and resurrection is Noah Syndergaard. "Thor " signed with LA for less money simply because he wanted to be part of an organization known for it's handling of it's pitchers. And for getting excellent results working with recuperating arms.
The tools and the job description have changed drastically since the first days in Los Angeles. And the Dodgers continue to be known for their excellent pitching. They have had 15 Cy Young Awards since they moved to Los Angeles. Koufax and Kershaw have 6 of those between them. Only one reliever, Mike Marshall, has won the Award as a Dodger.
The strength of the Dodgers staff lies in the depth of the pitching talent in the organization. Bullpens are built these days on young arms with lightning speed. No longer is the broken down vet coming out of the pen when the starter gets hammered. Pitches are charted and counted now.
You look in any dugout during a game and you can see the coach charting locations. Videos are taken from all angles. I saw a clip of pitchers throwing this spring, and there are cameras everywhere.
Yes, the pitching coach is an integral part of every team now. And they have several in the system. Pitching has become a science. And the pitching coaches are the tenured professors of the craft.