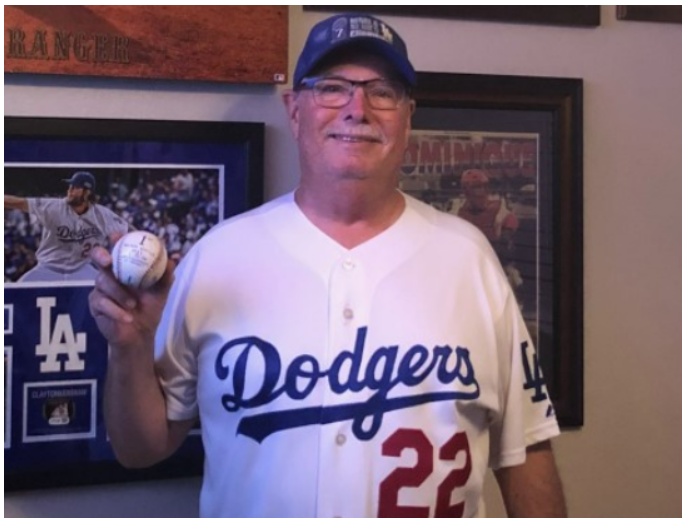 As the 2022 season has now come to an end, I wanted to take this opportunity to thank everyone who has read LA Dodger Chronicles, and especially those who have commented.
It was April 4 when LA Dodger Chronicles published our first article.  Since then, we have not missed a day of publishing an article or two (MiLB Summaries).  To quote the great Adrian Monk, it is a blessing and a curse.  I am retired and writing is a way of me coping.  I know I am not the best writer, but I enjoy it, and most do not complain about my style.  But I do not always enjoy not knowing what to write, and staying up until midnight just to meet a "deadline".
I chose to leave LADT somewhat because of the political discussions, but more so because I wanted something of my own. When I left someone asked (I think Bluto) why I would go out on my own and incur the cost.  Simply put, I wanted my own.  Yes I am a control freak.  Mark treated me very well, and I still consider him a friend.  Whether that feeling is reciprocal…?  As far as I know, I left in good terms with Mark and most of the readers.
Harold Uhlman and Rob Schelling graciously followed me to this site.  Unfortunately, Harold has passed on.  But he was a staple in our MiLB publications and discussions.  We spent a great deal of our Sundays on email discussing the MiLB games.
Rob wrote some outstanding exposes on the Reserve Clause, wrote about the 2022 Rule 4 Draft, an excellent article on Nobe Kawano, an historical look at the Home Run Derby – 1960, and added his own Random Thoughts articles.   Both are knowledgeable baseball/Dodger fans, and are excellent writers.  I was blessed to have both.
I had a horrible time with the site for the last couple of weeks.  I am still not confident that the company maintaining my site has all of the bugs resolved, but I will now have time to research for alternatives if the problems persist.  But with my fingers crossed, they tell me we are okay to continue uninterrupted.
I am not looking to compete with the traffic at LADT.  They are a monster site that has been around in some form for 20+ years.  I am fine with establishing my own little niche with all of you who have chosen to sit by the fire and sing Kumbaya.  For those that did not see Mark's article on where that came from, see
https://ladodgertalk.com/2022/09/28/is-your-mind-open-or-closed/#comments
I know some believed I took offense, but I did not. I actually chuckled at it and Harold had fun with it as well.   I think I have the type of relationship with Mark that I would have contacted him personally if it was at all bothersome.  Mark has his style and I have mine. I am not saying his way is right or mine.  There is a place for both styles.  But to be clear, I do not shy away from conflict as long as it is/was baseball related.
One of our readers, also a friend, sent me an email and said:   "Lots of spirited banter today. Good amount of posts these past few days. I think the site has 'arrived'.   Congratulations."
But with the Congratulations comes a GREAT BIG THANK YOU,  to him and everyone who follows LADC, commenters and non-commenters alike.  After 6 ½ months,  LADC has 28 email subscriptions, 2.2K followers on Facebook, 1554 followers on Twitter, and 2829 followers on Instagram.  I have no idea if any of that is good or not, but it sure is a lot more than what I had on April 3.  We have grown, and even in the post playoff doldrums, I expect we can continue to grow as I expect to have a lively Hot Stove League discussion, leading up to Spring Training and the 2023 season.  Another season I will be rooting non-stop for the Dodgers, even if I disagree with roster construction or game strategy.
While I doubt that I can continue to publish every day, I will try for most days. I will learn from Dave Roberts not to take my foot off the gas. I have a lot of thoughts that can be a kernel germinating into an article.  I know Rob has articles he is working on.  We still plan on being informed and informative.
One additional point. To our regular commenters and non-commenters alike. I am looking for another writer (or two or three).  I follow the same rules as Mark gave to me.  You can write whatever you want (about baseball).  I will not edit it for any reason.  You can write for however many times or as few times as you like.  If anyone has any interest, or knows of anyone who might have any interest, please contact me at jeffdominique@hotmail.com.  If anyone has any suggestions on future posts, please pass them on via the same email address.
Thank you again for your support.