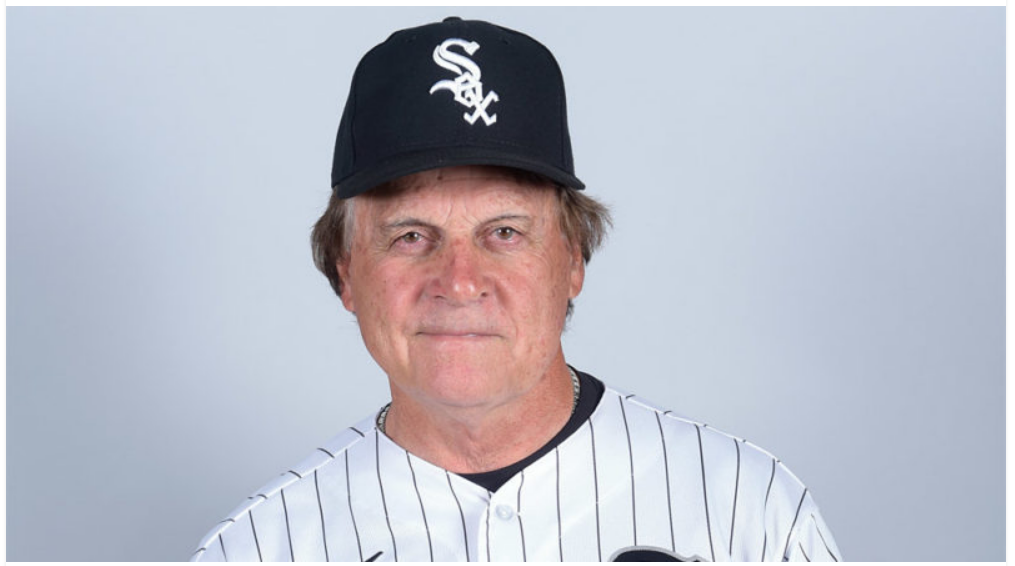 First off…did anyone ever feel comfortable with a five run lead and a four run with the LAD bullpen?  I know I never did.  It wasn't pretty or easy, but the Dodgers somehow someway win the game and the series against a WS contender.  All the ChiSox have to do is get there and then let, Lucas Giolito, Lance Lynn, Michael Kopech, and Dylan Cease go up against anyone.  I like their odds.  That is what makes this game so important.
Dylan Cease was sailing along.  He did throw a lot of pitches, but he was in control, until he wasn't.  The Dodgers and Tyler Anderson were down 4-0 after 4.  Cease was in position for the win.  Just get thru the 5th and let the bullpen finish up.  Tony La Russa is not afraid of using Liam Hendriks in a non-save situation.  The ChiSox bullpen had yielded only 1 run in 6 innings in the first two games. The Dodgers offense has been stagnant. Things were looking good for Chicago.
The 5th started innocently enough with a JT strikeout.  On a 3-2, Cody Bellinger sticks his bat out and rolls one through the grand canyon of a shift on the left side.  Gavin Lux follows with a BB.  Austin Barnes hit the hardest hit ball (105.3 MPH) of the game up that point that ate up Jake Burger.  It was ruled an error and the bases were loaded.
Mookie, with 1 hit in the series struck out, and Cease was one out away from getting out of the inning.  Another MVP candidate, Freddie Freeman hits a 2-4un double and the Dodgers are back in the game.  Trea Turner uses his speed to beat out an infield single and Barnes scores.
Cease is now at 100 pitches, but that desire to give him the win keeps Cease in the game.  With two Ks against Max Muncy, La Russa trusted Cease to get Muncy out.  Nope.  A two run double and the Dodgers take the lead.  La Russa has still not seen enough, and leaves Cease in to walk Will Smith.
La Russa finally came out to get Cease and brought in RHRP Matt Foster who retired the side in order in his one inning the game before with 2 Ks.  Not this time.  A walk to JT to load the bases and then a wild pitch brings in fun #6.  The Dodgers are back in control; or are they?
The vaunted LAD bullpen continues t struggle.  Phil Bickford gives up a HR to Jake Burger who really tormented Dodger pitching this series.  Back to a 1-run lead.
Gavin Lux, whose confidence is really starting to grow, opened the 6th by using his speed to beat out a single on a ground ball to 1B.  With one out, Lux runs on the pitch to Mookie and stays out of a DP ground ball.  Freddie comes through again with a run scoring single.  Then everything went haywire for La Russa.  On an 0-2 pitch, LHRP Bennett Sousa uncorks a wild pitch and moves Freddie into 2B.  It's 1-2 to Trea Turner, and the odds are still in the RP's favor.  Nope, not according to Tony La Russa.  He inexplicably intentionally walked Trea so Sousa could pitch to the LH hitting Max Muncy.
Max Muncy not feeling the La Russa love, pays back the lack of respect by hitting an opposite field 3-run HR off Sousa.  Intentionally walk Trea Turner on a 1-2 count to get to Max?  Max is not having any of it.  I wonder what pleasantries he was saying to La Russa after that AB.  You just know the CWS dugout heard every word.
The Dodgers have a 5-run lead.  That should be enough, right? Not the way the LAD bullpen has been pitching lately.  Caleb Ferguson, who is getting closer and closer to his pre injury level, and Evan Phillips pitched two perfect innings with Ferguson recording 2 Ks and Phillips 1.  But then Alex Vesia entered and could not find the strike zone.  2 straight 4 pitch walks.   Vesia finally threw a strike to AJ Pollock, but AJ singled on an infield single.  Yasmani Grandal hit a bullet back to Vesia who knocked it down and threw wildly to first for a single and error.  2 runs scored.  Mark Prior went out to talk with Vesia, and whatever he said worked.  He struck out both Adam Engel and Josh Harrison.  Danny Mendick drilled a line drive into the Right Center gap that Mookie ran down.  Maybe he isn't hitting right now, but his defense makes up for it.
The Dodgers picked up an insurance run in the 9th on doubles by Will Smith and Gavin Lux.  Doc was hoping not to have to use Daniel Hudson, but after getting the save on Wednesday, Hudson was back out in the 9th.  It wasn't a save situation, but it sure was a roller coaster ride.  Three pitches in the 9th, and Andrew Vaughn and Luis Robert both singled and put runners on 1st and 2nd.
Hudson got the tough out as he struck out José Abreu, and with light hitting Yoan Moncada due up the task got a little easier.  And wouldn't you know it, Moncada walks to load the bases to bring up AJ Pollock as the tying run.  Hudson throws a WP and Vaughn scored.  Pollock got a run scoring infield single, and the ChiSox were within 2. With runners on 1st and 2nd, Hudson got Grandal to pop up for out #2.  Gavin Sheets PH for Adam Engle and had a chance to be the hero or out #3.  Sheets got the count to 3-2 after pitch #7.  Eric Karros said on the telecast that Sheets doesn't want to walk…he wants to be the hero. Hudson should throw him something out of the zone, and Sheets would swing.  And that is exactly what Hudson did.  He threw a slider in the dirt and Sheets swung…strike 3, game over, series win.
Tyler Anderson had a rough start.  That was to be expected at some point.  But the hope is that the bullpen picks him up.  I have no answers for the current woes of the bullpen.  There is no help on the way.  The relievers are going to have to figure it out.
Not to be glossed over, Gavin Lux had his first 4 hit game in MLB.  He got to first all five PA.  He is now batting .290/.373/.364/.737.  He does not have that power, but that .373 OBP plays anywhere.  With Mookie, Freddie, and Trea batting after him, he just needs to get on base.
The Dodgers are back to 2 games over the Padres with the best record in the National League.  They have a 6.5 game lead over the Giants.  They have three this weekend in SF. The Giants are treading water as Atlanta has caught them for the third WC team.  Yes there is a lot of games to go, but the Giants who won 107 games last year, now find themselves 4 games over .500. It figures to be a fun 3 game series.