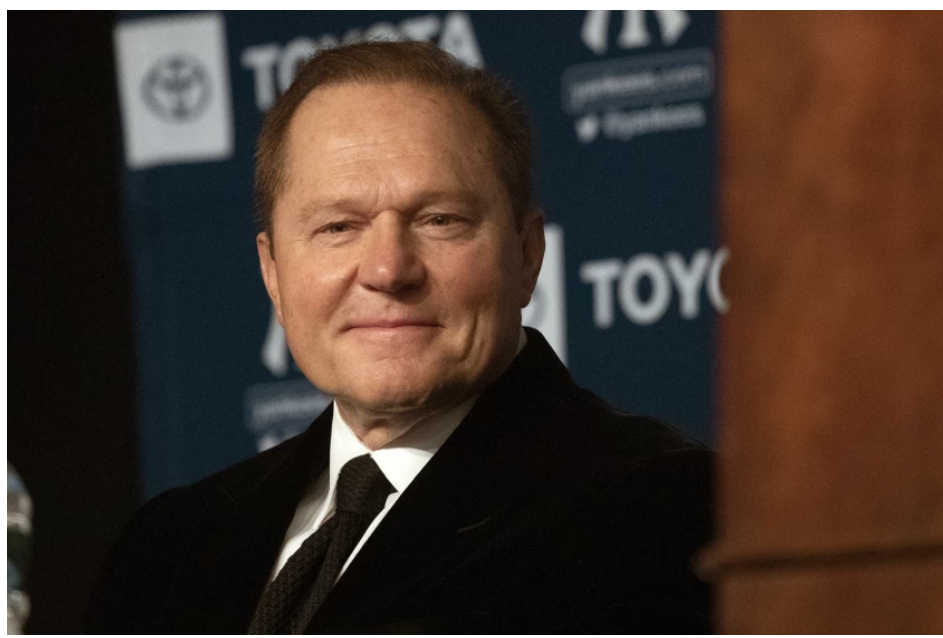 Scott Boras is not a team salary negotiator.  He is a player agent.  His job is to get as much as he can for his client, the player.  It is not his job to manage a team's payroll.  He finds value for his clients, and he exploits that value better than any player agent in the industry.  So when LAD offered to extend Corey Seager for a reported 8 year $250MM deal, Boras' apparent response was that he could get a team to give him a contract near the Francisco Lindor contract.  Seager could have said NO, and accepted the LAD offer, but he chose to pursue the 10 years and $300MM+ deal that Boras believed he could get.  He went for the 2 additional years and the "prestige" of being a $325MM player.
I reluctantly acknowledge that Seager not only was not loyal to the Dodgers, but did not need to be.  I think we as fans grow an affinity towards certain players, expect them to be as loyal, and are disheartened when that player leaves; voluntarily or involuntarily.  Seager had been my favorite Dodger since he was drafted, and I miss seeing his name in the lineup.  But I will not cheer for him as a Ranger.  I also do not owe him any of my loyalty as a fan.  He moved on, so will I.  His #5 LAD jersey has gone into the Goodwill pile to make room for the new #5.
I could have understood why Seager might have signed with NYY or Philadelphia.  Both teams are closer to his family in North Carolina, and he grew up a NYY fan.  Both teams needed a SS, and with Seager would be considered strong teams for contention.  They are without him, but he would make both even more of a contender.  Instead, he signed with a team that has no chance for contention for the foreseeable future.  Scott Boras is a mercenary, and will go wherever the money is.  He is not driven by whether a team will contend, but only by $$$.  It is the player that needs to reign Boras in.  Seager chose to go with the $$$.
The Rangers committed $565MM to three players: Seager, Marcus Semien, and Jon Gray.  Their rotation consists of Jon Gray, Martin Perez, and three questions.  Taylor Hearn, Dane Dunning, and Glenn Otto.  Their AAA depth is made up of Spencer Howard, Jake Latz, AJ Alexy, and Cole Winn (Texas' #3 prospect). Outside of Cole Winn, none would be considered for a future LAD rotation, and I am not sure how much Winn would be considered.  Texas has another top pitching prospect in Jack Leiter.  Jack Leiter is the one non-LAD pitcher I will be following most closely in 2021.  He is currently pitching well in AA (Frisco Roughriders-Texas League).  But even with Winn and Leiter rotation will not be top shelf for some time.
The remainder of their team is bottom third to bottom half of their positional peers in MLB.  In addition, besides the two pitchers, their top two farm hands are Josh Jung (3B) and Justin Foscue (2B).  At least one of them will be blocked by either Seager and/or Semien.  That logjam has been corrected somewhat with Jung having shoulder labrum surgery due to a weightlifting accident.  The former Texas Tech Red Raider will miss most if not all the 2022 season.
It appears clear to me that both Seager and Semien were perfect Scott Boras clients and went where the money was.  Contending was not much of a consideration.  Both played for contenders in 2021, and both of those teams did want to retain them, just not at the $$$ Boras got.
Boras had a third client sign for a massive contract.  37-year-old RHSP Max Scherzer signed a three year $130MM deal for the highest AAV in MLB history.  Unbelievable for a pitcher who came down with a dead arm in the NLCS.  Initially he blamed that on the Dodgers for the dead arm.
Could it be that he is two years older in 2021 than he was in 2019, and that 2020 was pretty much a lost year?  That is certainly just as believable as his initial recollection and comparison to 2019.  But Scott Boras was undeterred and found Steve Cohen willing and able to commit to three years and $130MM deal for the 37-year-old.  Scherzer may go on to win the NL CY Young, but he is also likely to continue what many suspect is a regression in his performance due to his age.  Greg Maddux and more recently Zack Greinke began to regress after their 36-year-old seasons, while others pitched very well into their 40's.  Roger Clemens won a CYA at 41 and was #3 at 42.  But many suspect that PEDs gave him an advantage.  Nolan Ryan and Randy Johnson both pitched well into their 40's.  We do not yet know how much longer Clayton Kershaw will pitch (effectively).  But we do know that he is not going to pitch into his 37-year-old season.  So will Max be a Kershaw, Maddux, or Greinke?  Or will he be more like Clemens, Ryan, and Johnson.  $130MM is a lot to gamble that it will be the latter.  But that is the genius of Scott Boras.
Boras has six additional players sign:
He also signed Matthew Boyd (RHSP) to a 1 year $5.2MM deal with $2.5MM available in incentives, with San Francisco.
He is also the agent for Michael Conforto who will miss 2022 because of shoulder surgery.  Boras will convince some team he is worth a multi-year deal with an opt out.
Looking at some of his other negotiated deals for players like Gerrit Cole, Stephen Strasburg, Anthony Rendon, Jose Altuve, Mike Moustakas, Bryce Harper, Xander Bogaerts, and Eric Hosmer, he gets more value for his clients.  I know fans like to demonize Boras, but he just does his job better than any other player agent.  The owners do not have to agree to his demands.  He will continue to push the envelope, and some owner will pay his price.
Yet another Boras client, Juan Soto, recently made news saying he turned down a 13 year $350MM extension.  He fully expects to sign a $500MM deal when he becomes a FA after the 2024 season.  With Boras as his agent, I will not bet against him.
AF does not appear to be someone who will out negotiate Scott Boras.  LAD has two Boras clients coming up soon, and neither appear to be extension candidates…Cody Bellinger and Julio Urias.  Brusdar Graterol is another Boras client, but he is several years down the road.  What should LAD do with Bellinger and Urias?  It is easy to say sign them to longer term deals.  However, based on prior Boras negotiations, I would not expect either player to re-sign with LAD.  I may be wrong, but every Boras client that AF has negotiated with, including Seager, Harper, JD Martinez, Cole, Hyun-jin Ryu, Rendon and Zack Britton, all have signed with other teams.  I would therefore expect that both Bellinger and Urias will remain with LAD until they become FAs after the 2023 season, and then move on.  Boras will always negotiate with LAD to drive up the salary.  But somehow, he will always find a more willing organization to pay his price.